Compliance
Revisiting Our 2017 HR Predictions
Well, that was fast. With July comes the official halfway point of what has already been an eventful year for HR compliance and employment law. The last six months have been chock-full of surprises at the federal, state, and local levels, leaving legal observers and HR professionals alike scratching their heads.

Back in December, the Namely team put together five HR predictions for 2017. We sought to forecast what might happen with issues like overtime pay, the minimum wage, and paid leave, under the new Trump administration. While it's tempting to look back and say "we told you so," not everything has transpired the way we thought it would. Here's what has happened so far:
Prediction 1: The DOL's new overtime rules are history.
Status: Confirmed
Back in 2016, the Obama administration unveiled new rules doubling the minimum salary for overtime exemption from $23,660 to $47,476 per year. It was a bold and divisive move, one that could have led to the reclassification of nearly 13 million employees nationwide. After 21 Republican governors and the US Chamber of Commerce sued the Department of Labor over the change, a federal judge in Texas issued a nationwide halt to the new rules' implementation.
We predicted that under the Trump administration, the new overtime rules would be dead and gone. Last month, Secretary of Labor Alex Acosta finally settled the matter by announcing that he would not proceed with his predecessor's changes to federal overtime rules. Though a more modest threshold increase may be imminent (Acosta appears to favor $33,000), the controversial $47,476 figure is now truly history.
Prediction 2: Congress will not settle on a minimum wage increase.
Status: Developing
While it seems intuitive now that a Republican-controlled Congress wouldn't enact a wage increase, President Trump's views on the matter muddied the waters back in December. On the campaign trail, Trump called for an increase of the minimum wage to $10 per hour, surprising some of his conservative peers. The president has since softened his stance, saying the decision should be left up to the states.

States and cities, on the other hand, continue marching towards a $15 minimum wage. 19 states started 2017 with a higher minimum wage, and activity at the city level has been even more aggressive. Just last month, the city of Minneapolis passed its own historic increase to $15—literally spurring one Democratic leader to break into song.
Prediction 3: The "Pro-Employee Tide" stays strong at the local level.
Status: Confirmed
Make no mistake: at the federal level, we're in the midst of an HR regulatory slowdown. President Trump's appointment of pro-employer leadership at the Department of Labor, coupled with his administration's "two for one" rule requiring two regulations be repealed for every new one, all but assures that.

At the state and local level, that same slowdown isn't happening. Lawmakers and labor groups, believing the prospects for federal action on issues like paid leave and overtime are low, have redoubled their efforts at home. Equal pay has been a particularly hot topic, with several cities and states passing salary history bans just in the last six months. You can read more about these changes and how to prepare in our latest report, HR Compliance Trends to Watch in 2017.
Prediction 4: The Cadillac Tax will meet a swift end.
Status: It's complicated

If there's one prediction we were most confident about, it was that the Affordable Care Act's so-called Cadillac Tax would be slashed weeks, or even days, after President Trump's inauguration. Nearly two hundred days into his administration, the prospects for the tax—and ACA replacement as a whole—remain uncertain.
The Cadillac Tax is a 40 percent excise tax on high-cost employee benefits. Originally set to take effect in 2020, it was crafted as a means of recouping the costs of the ACA, potentially raising up to an estimated $87 billion through 2025. While it was defended by economists and then-President Obama, the tax was almost universally loathed by leaders from both parties, including Hillary Clinton.

ACA replacement has taken longer than most have predicted, with Republicans still settling on how to proceed. Notably, one early draft of the American Health Care Act actually kept the Cadillac Tax in place, but delayed it to 2025. With the future still uncertain, the Namely team will continue monitoring Washington's progress on healthcare reform and the tax's eventual fate.

Prediction 5: Congress will pass some form of paid family leave.
Status: Developing
When we made this prediction last year, it was—at best—a long shot. Though paid leave has traditionally been a nonstarter with GOP lawmakers, we saw signs of that hardline stance weakening last year. A 2016 survey found that nearly 62 percent of Republicans actually supported a federal paid leave mandate. On the campaign trail, President Trump surprised many by even making it part of his platform.

While everyone was aware of the president's apparent support for paid leave, he caught many off guard by moving early to include it in his proposed 2018 budget. As written, the the plan calls for six weeks of leave for new mothers and fathers, paid out at a maximum of $300 per week. Though the plan has been criticized by Democrats as not generous enough, it marked an important turning point in the GOP's relationship with the divisive issue.

While a federal mandate is still a long shot, Washington may be closer than ever to progress on paid leave. With five months left in the year, we likely haven't heard the last of the issue.
Though the last six months have been full of surprises, change was always likely after last year's election. In HR compliance and employment law, the only certainty is uncertainty. Lawmakers at federal, state, and local levels will continue to grapple with issues like overtime, paid leave, and equal pay—with your HR team left with navigating the end result.

Thankfully, you don't need a crystal ball to see the future. Get ahead of changes with our new report, HR Compliance Trends to Watch in 2017, downloadable below.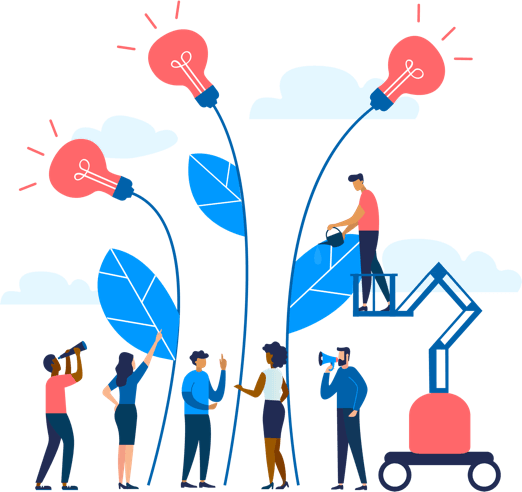 See how Namely's flexible solution will help you streamline your HR processes by having your people, payroll, and benefits info all in on place.
Get a demo
Subscribe
Get the latest news from Namely about HR, payroll, and benefits.
Get the latest news from Namely about HR, Payroll, and Benefits.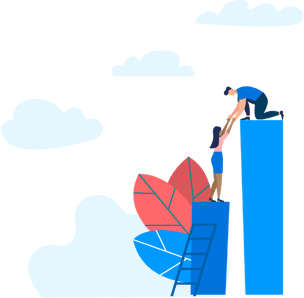 X
Get the latest news from Namely about HR, Payroll, and Benefits.