Compliance
What Does 2017 Hold for Compliance?
HR compliance is set for a polar flip.
Last summer, we described 2016's "Pro-Employee Tide." With paid leave laws passing at increasing rates, the "Fight for 15" making waves nationwide, and massive changes to overtime rules nearly enacted, the last twelve months have proved a rollercoaster for those following HR compliance.
But 2017 marks a whole new ball game. Once President-elect Trump takes the oath of office, it will likely mark of a reversal of the pro-employee trend at the federal level. The future president has committed to a rollback of workplace regulations and has chosen a Secretary of Labor with strong pro-business leanings.
Big changes are coming—but what exactly? Here are our predictions for 2017:
The DOL's new overtime rules are history.
Overtime was far and away the year's biggest HR scoop. The DOL was set to double the minimum salary threshold for overtime exemption from $23,660 to $47,476, which would have led to the reclassification of nearly 4 million workers. The changes were originally set to take effect this December—and long story short, an eleventh hour court injunction prevented that from happening.
The federal court's final decision regarding the case will not come until weeks after Inauguration Day. For the court to call for an injunction in the first place, it already had to find the prosecution's chances of winning probable. As the DOL's leadership changes hands in January, expect the agency to disown the new rules and bow out of the case. The threshold for overtime exemption will likely remain at $23,660 through 2017.
Congress will not settle on a minimum wage increase this year.
During his presidential campaign, Trump called for an increase of the minimum wage to $10 per hour. The move surprised some of his Republican peers, who have historically opposed an increase. The president-elect has since softened his stance, saying the decision should be left up to the states.
While the Secretary of Labor has no legislative say on the minimum wage, Trump will likely seek his counsel on the matter. Trump's nominee for the job, Andrew Puzder, would strongly advise against touching the minimum wage. Puzder believes that an increase up to $10 would raise prices, spur job automation, and potentially leave 500,000 workers newly unemployed.
The "Pro-Employee Tide" stays strong at the local level.
With the federal government taking a strong pro-employer stance in 2017, states and cities under Democratic control will doubly swing the other way. Expect to see a renewed push for ban the box, equal pay, and paid leave laws at the local level. Where programs are already on the books, expect more generous revisions to pass.
We're already starting to see this develop in New York. As the likelihood of federal overtime reform dims, the New York Department of Labor has proposed new rules raising the state's minimum salary for overtime exemption to $58,500 by 2018. That's substantially more than the DOL's proposed $46,476 threshold—and if enacted, could be construed as a strong response to the Trump administration's regulatory rollback.
The Cadillac Tax will meet a swift end.
Repealing the Affordable Care Act may prove a messy, piecemeal process for Trump and Congress. Where to start? Low-hanging fruit like the Cadillac Tax.
As a refresher, the so-called Cadillac Tax is a 40 percent excise tax on high-cost employee benefits. Set to take effect in 2020, it was crafted as a means of recouping some of the costs of the ACA—potentially raising up to an estimated $87 billion through 2025. While defended by President Obama, the tax was almost universally loathed by Democrats and Republicans, including Hillary Clinton.
While it's a safe bet that the full repeal and replacement of the ACA will take time, we expect to see the Cadillac Tax slashed just weeks (or even days) after the president-elect takes office.
Congress will pass some form of paid family leave.
What fun would a predictions piece be without at least one longshot? We're projecting that in 2017, Congress will finally reach a compromise on paid family leave.
While paid leave has traditionally been a nonstarter with Republicans, that hardline stance is showing signs of weakening. Earlier this year, a study found that over 70 percent of Americans (and 62 percent of Republicans) supported the idea of a federal paid leave program. On the campaign trail, Trump advocated for a six week paid family leave program, paid for with reforms to unemployment insurance. Fellow Republican Marco Rubio unveiled another paid leave plan just last year.
If Democrats are willing to accept a less generous paid leave mandate (Hillary Clinton had called for a 12 week program), Congress may finally settle on the long-awaited successor to the 1993 Family Medical Leave Act.
Scrambling to prepare? Don't worry just yet—we predict such an act won't take effect until 2019 at the earliest.
---
Those are just some the top compliance stories that we'll be following next year. Whenever control in Washington changes hands, the only certainty is uncertainty. 2017 could see colossal changes in HR compliance—subscribe to our newsletter below to keep tabs on what's happening at the federal, state, and local levels.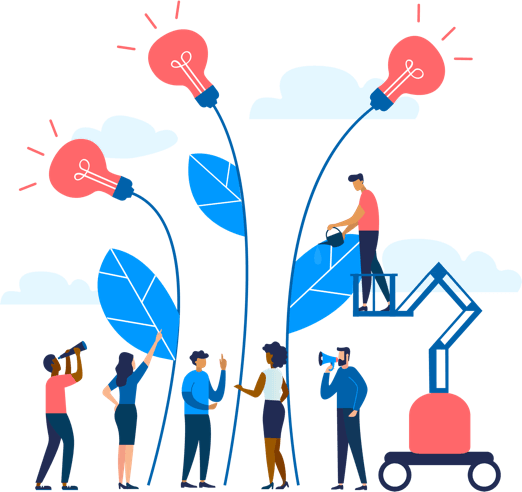 See how Namely's flexible solution will help you streamline your HR processes by having your people, payroll, and benefits info all in on place.
Get a demo
Subscribe
Get the latest news from Namely about HR, payroll, and benefits.
Get the latest news from Namely about HR, Payroll, and Benefits.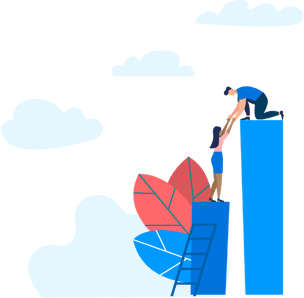 X
Get the latest news from Namely about HR, Payroll, and Benefits.