HR
How to Avoid Work-From-Home Burnout

As soon as the COVID-19 pandemic hit, millions of employees across the country suddenly began working-from-home—many for the first time ever. In the midst of this transition, many companies were forced to reduce their headcounts, giving remaining employees more responsibilities and longer to-do lists.
As a result, it's likely that employees may be feeling anxious and overwhelmed. In fact, 75 percent of employees have experienced burnout within the last few months, with 40 percent of them directly attributing it to COVID-19. This has created a whole new category of chronic stress for employees: work-from-home burnout.
What Is Work-From-Home Burnout?
Work-from-home burnout is stress that employees endure when they don't separate their work life from their home life. According to data from NordVPN, employees are now working 3 hours more per day than they did before the pandemic. Therefore, what used to be a typical 9-to-5 job has become a much longer workday.
Employees also tend to suffer from work-from-home burnout when they work in the same space that they eat or sleep. These employees struggle to maintain a healthy work-life balance.
When your employees are experiencing this type of burnout, they may start to lose track of tasks, miss deadlines, be unproductive, and struggle with their overall mental health. Therefore, it's crucial to be proactive and keep your employees motivated.
Here are some tips to help your employees avoid work-from-home burnout:
Encourage Employees to Take Time Off
The key to avoiding burnout is taking breaks from work. However, due to COVID-19 travel restrictions and increased responsibilities at work, employees haven't been taking PTO during this time. According to Namely data, employee time off requests dropped by 20 percent in April compared to last year.
So how can you encourage your employees to take time off?
Whether it's adjusting your vacation policy, implementing mandatory mental health days, or extending Summer Fridays into the fall season, you need to provide your employees with the opportunity to take a break. For instance, Looker's HR team created a new vacation policy that allows employees to take 2 weeks off with no questions asked and no penalization.
On top of encouraging your employees to take a break from work, you need to make sure it's easy for them to request time off. Using an intuitive platform, like Namely's PTO tracker, simplifies the process of requesting and approving time off for both employees and managers.
Be Flexible and Accommodating
If your employees are starting to feel burned out, they may be struggling to be productive and hit due dates. To help decrease their stress levels, enable your employees to work flexible hours, extend deadlines when necessary, and take short breaks throughout the day. Some of your employees may also be struggling to balance working-from-home with child care, so give them a sense of control by allowing them to adjust their schedules accordingly.
Additionally, tell your employees to log off when they're supposed to. Unless the email they receive after hours is urgent, it can wait until they log on the next morning. Encouraging them to unplug at the end of the day will help them separate work life from home life.
Offer New Wellness Benefits
When employees are burned out from work, their mental and physical health can suffer—especially during these uncertain times. If you haven't already, it's time to start rethinking your wellness benefits.
From telehealth providers to mental health support and Employee Assistance Programs, there is a wide variety of virtual services you can include in your benefits plan. To help your employees focus on their health and avoid burnout, you can also host virtual meditation sessions, stress management webinars, and workout classes. If your employees are burned out because they work, sleep, and eat in the same area, consider giving them stipends to buy equipment and create a separate work space in their home.
Boost Employee Morale
According to Psychology Today, burnout can lead to increased feelings of loneliness. So during a pandemic that has already left employees feeling isolated, it's likely that those who are suffering from burnout are feeling even more lonely. To help them stay connected with each other, you need to focus on boosting employee morale.
From virtual team lunches and happy hours to company-wide fitness challenges, there are several ways you can keep your employees engaged. Continue celebrating work anniversaries and recognizing employees for their accomplishments, no matter how small. Overall, frequently checking in with your employees to see how they're doing will enable you to be supportive, keep them connected, and help them avoid burnout.
---
Looking for more ways to keep your employees engaged and motivated while they work-from-home? Check out our recent blog, Employee Engagement in a Remote World.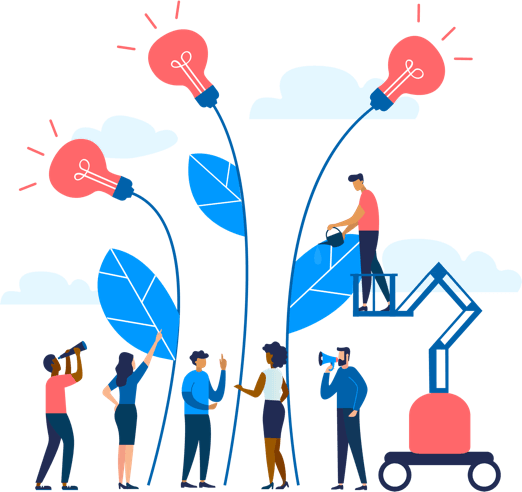 See how Namely's flexible solution will help you streamline your HR processes by having your people, payroll, and benefits info all in on place.
Get a demo
Subscribe
Get the latest news from Namely about HR, payroll, and benefits.
Get the latest news from Namely about HR, Payroll, and Benefits.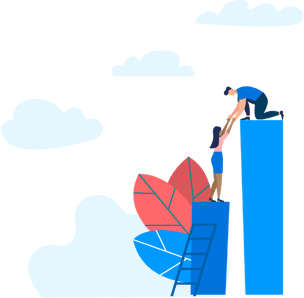 X
Get the latest news from Namely about HR, Payroll, and Benefits.