HR
How to Manage Employees with Children Empathetically During COVID-19

The Coronavirus (COVID-19) pandemic has thrown businesses around the world for a loop. But the everyday workplace isn't the only environment that has changed drastically. Employers and employees have also had to adjust to a new kind of lifestyle at home.
From helping their children with virtual learning to working remotely alongside their spouses and pets, some of your employees are facing significant changes within their households. So how can you support the parents and caregivers at your company throughout this difficult time?
Here are 7 ways you can manage your employees with children empathetically during COVID-19:
Clear Communication
The key to managing any remote workforce is clear communication—especially when some of your employees are working remotely while their children are home. Be proactive and schedule time with your employees to set expectations and discuss any concerns they may have about this new kind of remote work. By being transparent and communicating frequently, you can help your employees succeed during this time by making their jobs as convenient as possible.
Flexible Schedules
Since daycares are closed and students across the country are learning virtually, your employees who have children may need to adjust their working hours or extend deadlines. If your employees need a longer lunch or can't start working until 10 AM because they are caring for their children, allow them to alter their schedules accordingly. Giving your employees the ability to work flexible hours can decrease their stress levels and increase their productivity.
Accessible EAPs
Employee Assistance Programs (EAPs) are voluntary programs that offer free and confidential services that address a variety of issues, such as alcohol and substance abuse, grief, and psychological disorders. If your company has an EAP, encourage your employees to get involved so they can focus on their mental health throughout this difficult time.
Section 139 Disaster Relief Payments
Keep in mind that your employees may be worried about their finances. Your employees could be facing new expenses related to COVID-19 and possibly are now the sole providers for their families because their spouses' jobs have been impacted. Consider offering them Section 139 Disaster Relief Payments.
The Families First Coronavirus Response Act expanded the application of these payments. Now, Section 139 payments can be used to pay employees who are suffering hardship due to COVID-19. Some expenses that may fall into the scope of this new legislation include temporary housing, medical bills, food, funeral expenses, and more. For more details on covered expenses, read H.R. 6201.
These payments are exempt from all employer and employee Federal, State, and Local Taxes (with the exception of the state of Arkansas), and are deductible business expenses for an employer.
Helpful Resources
To help your employees navigate through this pandemic, you can provide them with a variety of COVID-19 resources. For example, send your employees helpful articles, like How to Talk to Your Child About Coronavirus Disease 2019 and Supporting Kids During the Coronavirus Crisis, or inform them about telehealth services for children.
For their own mental health, you can also provide your employees with wellness resources like anonymous virtual group therapy, virtual meditation sessions, and stress relief articles.
Supportive ERGs
Employee Resource Groups (ERGs) are employee-led interest groups that raise awareness of issues facing people of a specific demographic, race, religion, or sexual identity. By starting an ERG for parents and caregivers, your employees who have children can provide resources, share experiences, and serve as a unified voice at your company. This ERG can meet virtually on a weekly basis and create a Slack channel, where they can share insights and even bounce ideas off of each other for things to do with children during this quarantine.
Virtual Events
According to Namely's recent survey, the top concern that HR professionals have at the moment is employee morale. To boost employee morale, think outside the box by hosting family-friendly events like virtual Bring Your Child to Work Day or Family Game Night.
Throwing team events like virtual happy hours can also keep your employees' spirits up and provide a well deserved break to those who are balancing remote work with child care during this period.
---
Looking for ways to boost employee morale during the Coronavirus pandemic? Check out these 17 unique ways employers across the country are keeping their employees' spirits up throughout this difficult time.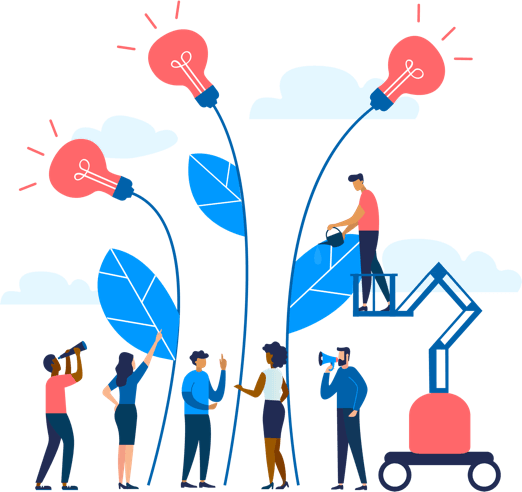 See how Namely's flexible solution will help you streamline your HR processes by having your people, payroll, and benefits info all in on place.
Get a demo
Subscribe
Get the latest news from Namely about HR, payroll, and benefits.
Get the latest news from Namely about HR, Payroll, and Benefits.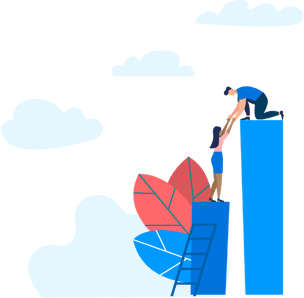 X
Get the latest news from Namely about HR, Payroll, and Benefits.