Benefits
How to Rethink Wellness Benefits (In Relation to Virtual Work & COVID-19)

When comparing data from late 2019 to data from April 2020, MetLife found that employees are now more likely to think that it's their companies' responsibility to support their health and wellness.
According to MetLife's annual benefits report, 41 percent of employees feel that their company doesn't offer benefits that support them and their wellbeing during this difficult time. Despite this, 37 percent of companies don't plan on altering their benefits plans for 2021, while 48 percent are still unsure whether they will.
As the COVID-19 pandemic evolves and employees continue to work remotely, it's a no-brainer to rethink your benefits plans. Not only will reevaluating your benefits help you retain your employees, but it will also help you attract potential candidates as we head into this new normal.
So what benefits are employees looking for?
From telehealth and mental health services to Employee Assistance Programs, here are a few wellness benefits you can offer to support your employees:
Virtual and Telehealth
Telehealth allows employees to call or video chat with a doctor who can diagnose symptoms and prescribe treatment—all over the phone. No doctor's office visit needed. If an employee is home sick, they can speak with a doctor and have a prescription sent to their pharmacist—without leaving their bed!
As states extended their social distancing restrictions and employees continued working from home, telehealth grew quickly in popularity. Now, 32 percent of companies are considering adding or expanding their virtual and telehealth programs in 2021.
But with so many telehealth vendors out there now, which ones should you include in your benefits plan? To help narrow down your search, here are some of the best in the business:
First Stop Health is a best-in-class telehealth vendor. In 2013, the company started offering telemedicine and have since grown and refined its doctor network, technology, user experience, and more. Today, First Stop Health offers a leading telemedicine experience via app, web, or phone with an average wait time of less than 5 minutes.
TouchCare is a healthcare concierge whose goal is to put the focus of healthcare back on consumers by helping them to make better healthcare decisions. Since many medical & dental practices are closed due to the pandemic, Touchare has shifted its focus on helping members navigate the best options for both COVID & non-COVID related issues. In order to do this, the company now offers TouchCare Shield. This return to work program delivers a package of concierge healthcare support combined with virtual clinical support for employees. TouchCare's clinical team can order both viral and antibody tests at thousands of convenient locations across the country. They also now have the ability to send at-home viral tests. Lastly, they're able to provide "work excuse" notes for disability claims filing to ensure compliance with the Families First Coronavirus Response Act.
Kindbody's mission is to provide fertility, gynecology, and wellness services in modern, tech-enabled clinics—delivering best-in-class clinical care, accessible pricing, and a seamless patient experience. In addition to serving patients and employers in New York, San Francisco, Los Angeles, Kindbody also offers virtual mental health, nutrition, and return-to-work services through its platform.
Mental Health Support
According to the Kaiser Family Foundation's recent poll, 45 percent of adults have experienced anxiety and stress related to COVID-19. Similarly, MetLife's annual benefits report found that 44 percent of employees said that their mental health is their biggest wellness concern during the pandemic.
To support their employees during this difficult time, 25 percent of companies are expanding their mental health support, including offering 24/7 help lines, discounts on mental health apps, and Employee Assistance Programs (EAPs).
EAPs are voluntary programs that offer free and confidential services that address a variety of issues, such as alcohol and substance abuse, grief, and psychological disorders. If your company has an EAP, encourage your employees to get involved so they can focus on their mental health throughout this difficult time.
As the COVID-19 pandemic continues, it's not only important to offer your employees mental wellness benefits, but also to boost employee morale on a daily basis. From celebrating employee milestones remotely to hosting virtual team lunches and happy hours, appreciating your employees and helping them stay connected is crucial to their mental health. Frequently check in with your employees and provide them with healthy WFH tips to support them during this challenging time.
Physical Wellness
In 2019, 29 percent of companies offered onsite fitness programs, while 32 percent provided their employees with offsite opportunities, like corporate fitness memberships. Fitness companies, like ClassPass and PeerFit, offer this kind of membership, which gives employees monthly credits they can use to attend boutique fitness classes or appointments for facials, acupuncture, massages, cryotherapy, and more. Some employers even offer employees discounted fitness watches and reward them for meeting their fitness goals.
However, since gyms and other fitness centers have closed due to COVID-19, and employees are working from home, employers have had to adjust their benefits to the new remote world.
In order to encourage employees to exercise and stay on top of their physical health, companies are starting to offer virtual physical wellness benefits. These benefits include online fitness memberships, virtual workout classes, at-home workout equipment, and free seminars on topics like diet and at-home workouts tips.
---
Want to learn how to run virtual OE? From choosing which benefits to offer all the way through whether to use active or passive enrollment, we've got you covered in our latest eBook, HR's Guide to Virtual Open Enrollment & Benefits.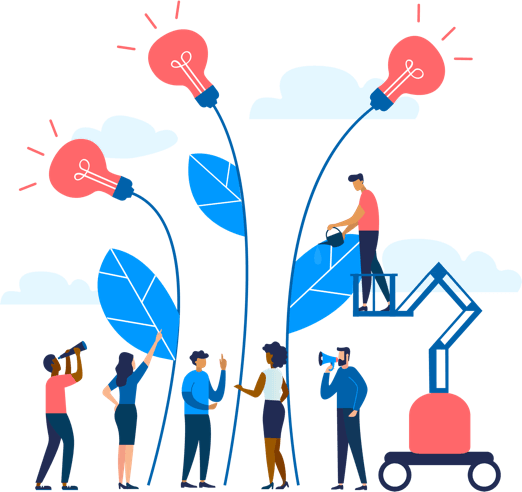 See how Namely's flexible solution will help you streamline your HR processes by having your people, payroll, and benefits info all in on place.
Get a demo
Subscribe
Get the latest news from Namely about HR, payroll, and benefits.
Get the latest news from Namely about HR, Payroll, and Benefits.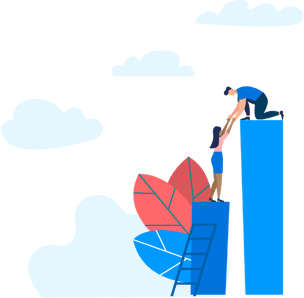 X
Get the latest news from Namely about HR, Payroll, and Benefits.