HR
Employee Engagement in a Remote World

Managing a remote workforce is a daunting task. When teams are fragmented, employees can feel disconnected from their teammates. This lack of face-to-face interaction can often lead to feelings of isolation and anxiety.
Until last year, remote employees only made up 10-20 percent of most organizations' workforces. Even though a larger section of the workforce was expected to become remote in 2020, the current scenario was completely unforeseen.
After the outbreak of COVID-19, employers were suddenly forced to adjust to remote workforces with little time to prepare. And now as we enter into the third month of the pandemic, managing an entirely remote workforce is the #NewNormal.
From hosting virtual meetings to adopting new work from home policies, COVID-19 has thrown businesses worldwide for a loop. But while organizations are focused on adjusting to this new reality, one crucial aspect seems to have taken the backseat - employee engagement.
So what are some immediate steps managers can take to engage their employees throughout this difficult time?
Here are 6 actionable tips you can use to improve employee engagement during the COVID-19 pandemic:
1. Find new ways to communicate
One of the main challenges of remote work is communication barriers. Employees who are used to working in offices may find it difficult to communicate "normally" while working remotely. Therefore, managers must find new ways to connect and communicate with their employees.
As your employees work from home during this difficult time, regularly check up on them to see how they're doing. Utilize teleconferencing tools to keep them engaged and connected to one another. Run a quick pulse survey to understand what challenges they're dealing with while working from home. If some of your employees have children, schedule time with them to discuss ways you can support them throughout the pandemic.
2. Provide them with proper technology
No matter how productive or motivated your employees are, they can't be successful without the right set of tools. Proactively have one-on-one conversations with all of your employees to understand what technology they have at home and what they need. Set your employees up for success by providing them with laptops, upgrading their existing ones, or paying for their increased remote expenses, like internet or phone bills.
3. Keep the wheel of employee appreciation moving
Employees who aren't used to working remotely may feel pressure to prove themselves to their coworkers and managers. To keep them motivated and boost morale in this new remote world, keep the wheel of recognition moving. Switch to a virtual recognition system and don't forget to continue celebrating employee milestones, like birthdays and work anniversaries.
4. Check in on their mental and physical health
COVID-19 has not only impacted your employees' day-to-day, but it has also affected their mental and physical health. From social distancing to worrying about their personal and financial safety, your employees may be feeling anxious and isolated.
Additionally, since people are staying at home, their healthy habits like working out at the gym and getting physical activity have reduced drastically. As the old saying goes, a healthy mind resides in a healthy body. Encourage your employees to take care of their mental and physical health by offering virtual yoga and workout classes, sending them stress relief articles, and even allowing them to alter their working hours.
5. Emphasize collaboration and team-building
Teamwork is more important now than ever before. As a manager, you must ensure that your team continues to work together successfully in the remote world. Try to assign collaborative tasks to ensure that team members stay in contact via virtual meetings. Promote peer learning to boost cross-functional working among teams. Conduct virtual team-building activities like lunches, happy hours, and games nights every now and then to keep your employees connected.
6. Encourage upskilling and reskilling
The business world we will enter post-pandemic will be completely different from the one we lived in before COVID-19. Companies will have to put in their best efforts to shield themselves from the upcoming disruptions in the market. To thrive in the post-Coronavirus world, you must proactively prepare your workforce. Your knowledgeable, agile, and future-forward employees will be your biggest assets in the battle. The best utilization of the time at hand is upskilling and reskilling your employees.
When organizations cross-train their employees, it spreads optimism and boosts morale. Giving employees more exposure and visibility into your company will give them confidence and motivation. Overall, it's a win-win.
---
We are at a time where workplace dynamics are changing at an unimaginable pace. Remote working has become a new reality and the earlier we start adjusting to this #NewNormal, the better. In this crucial stage, engaging and retaining top talent should be a priority. Start implementing new strategies to motivate your employees in the remote world.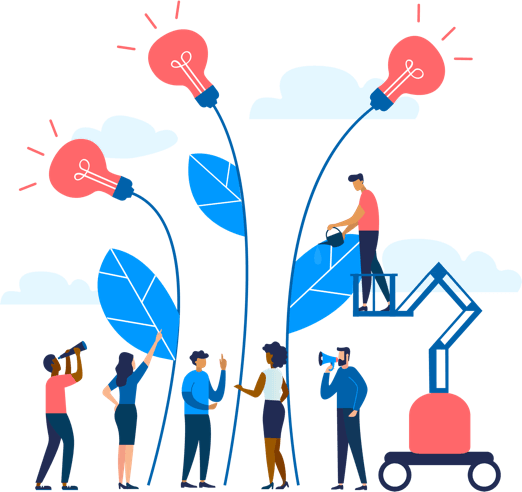 See how Namely's flexible solution will help you streamline your HR processes by having your people, payroll, and benefits info all in on place.
Get a demo
Subscribe
Get the latest news from Namely about HR, payroll, and benefits.
Get the latest news from Namely about HR, Payroll, and Benefits.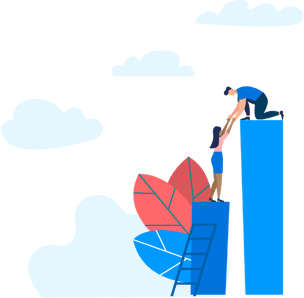 X
Get the latest news from Namely about HR, Payroll, and Benefits.