Talent
How to Encourage Employees to Stay on Top of Their Health During COVID-19

As companies continue to work remotely, many employees are struggling to adjust to their new daily routines. Between juggling work and the demands of their personal lives, it can be a big challenge for employees to stay on top of mental and physical health, while also prioritizing work.

If you begin to notice that your star employees are struggling, you may want to take a step back and reflect on what your company is or is not doing to adjust to the new normal.

Here are some tips on how to encourage your employees to stay on top of their heath:
Understand Schedule Changes
There are many advantages to working from home, but although it can be ideal for some, for others it can mean a whole new set of challenges. With schools and daycares around the country closed, many working parents are having to juggle their work responsibilities, while also caring for their children.

This is why it's important for employers to be understanding and flexible when it comes to their employees' needs. Although your employees should be held accountable if they are not meeting their work expectations, giving your employees the ability to work flexible hours can help alleviate their stress and increase productivity.

Employers should be considerate of what their employees require to achieve maximum productivity. If the standard 9-5 does not work for your employees, then discuss implementing a flexible working arrangement, or consider incorporating timesheets to better allocate everyone's hours.
Check In With One Another
Communication is one of the most vital aspects of any well-organized company, but although communication is essential, it should never come across as overbearing. While employers should contact their employees regularly, they should also be mindful that they are not constantly disrupting employees or micromanaging their tasks.

You don't want your employees to feel that you think they're incapable of completing a task on their own or that you don't trust them to get the work done. Schedule a weekly check-in that allows you and your employees to talk about all aspects of the job, how adjusting to working from home is going, and how they're feeling about recent changes and their workload. You should also utilize your one-on-one time to set expectations for your employees, as well as allow them to set expectations they have for you.
Remind Them of Their Resources
There are many digital resources available to help employees during this hectic time. Telehealth companies offer both primary care and telepsychiatry, which can include anonymous virtual group therapy and individual therapy. If you sense that any of your employees are struggling to cope, advise them to get in contact with a support system. Encourage them to take advantage of your Employee Assistance Program (EAP), if you have one, as well. If employees are stressed about their finances and you offer financial wellness benefits, remind them to leverage those resources as well.

To boost company morale, consider using Zoom for more than just meetings—schedule your own virtual happy hour after work! This can be a fun activity to help everyone step away from work and reconnect. Encourage stress relievers, like getting fresh air or informing them of any virtual fitness classes that could be beneficial.

You can even opt to make all of your one-on-one meetings "walking meetings," so you and a direct report have an excuse to step outside mid-day. If you have one employee who is passionate about meditation or cooking, consider asking them to start a virtual social club that will give other employees a creative outlet they could turn to if needed.
Be Cautious of Burnout
One of the biggest hurdles many professionals will face when working from home is overcoming burnout. This typically develops when employees struggle to separate their work life from their personal life, which can be tricky when a bedroom or dining room becomes an office space. Employees might find themselves glued to their laptops at all hours of the day in order to stay on top of any work updates.

Help your team steer clear of burnout by keeping your virtual door open to encourage honest and transparent conversations. Sometimes the solution can be as simple as talking. You can also pair employees with a mentor or work-buddy to help support and keep each other focused. There are various ways to help eliminate burnout, so ask your employees what they need from you to help improve their productivity.

Also, workplace best practices are set from the top down. Encourage managers to sign off at a reasonable hour and respect employee's time by not sending emails after a certain time. This way, no one feels pressure to stay online or check their email overnight.
Don't Forget to Celebrate
Remember to stop and celebrate even the little victories. It can take a toll on your employees to continue to work hard and feel as though no one is noticing your efforts. That's why it's important to regularly show them your appreciation and gratitude. Email weekly achievements or shout-outs to highlight your employees' work, leadership skills, and achievements.

Just because we are apart, doesn't mean we can't come together to acknowledge hard work and personal or professional milestones. Don't forget to celebrate birthdays, work anniversaries, and personal events, too. As you work closely with your employees don't forget to give them the encouragement they need to succeed.
---

This is an adjustment period for both employees and employers. Make sure you are doing your part to maintain and encourage open communication with your team so they can feel appreciated and supported. Be patient, understanding, and flexible as you and your employees work to navigate this new work environment and embrace a new normal.l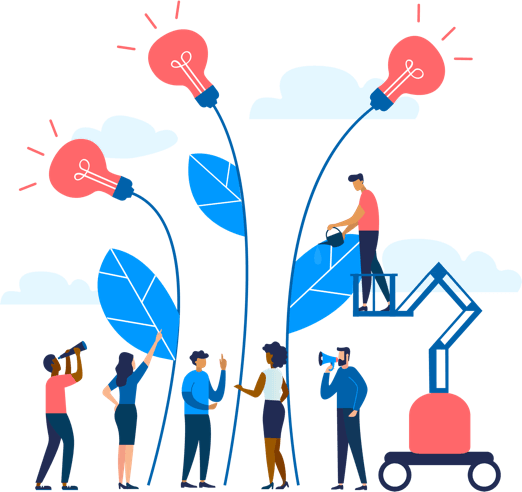 See how Namely's flexible solution will help you streamline your HR processes by having your people, payroll, and benefits info all in on place.
Get a demo
Subscribe
Get the latest news from Namely about HR, payroll, and benefits.
Get the latest news from Namely about HR, Payroll, and Benefits.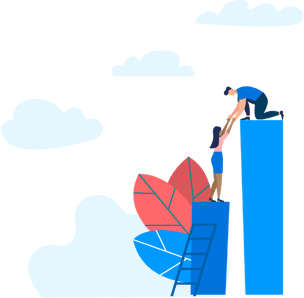 X
Get the latest news from Namely about HR, Payroll, and Benefits.