HR
9 Ways to Handle HR Burnout

Everyone experiences work burnout at different points throughout their careers. Often, the burden falls on HR to support employees through these tough periods. But what happens when HR is the one to experience burnout? Especially on smaller teams, it can feel like there's no time to take a break from putting out fires. We're all human, and HR is no exception. It's important to acknowledge burnout, ask for help, and take the time you need to get back to your full speed.
If you're experiencing burnout, you're not alone! HR is tasked with some of the most important, time-sensitive, and high intensity responsibilities in a company, so it's no surprise that you can't be "on" all the time. To help you prevent burnout in the first place and face it down if you're already there, we asked nine HR professionals to share their top tips.
1. Identify the Root Cause
"I think it's important to address the stress. That may mean something different depending on the sources of stress, but if you take the time to figure out what is causing the stress, and why it is causing you stress, then you can connect with resources to manage that stress and avoid burnout."
- Caleb Wood, Payroll and HRIS Administrator, Kestra Financial, Inc.
2. Break Up Your Routine
"Diversify. HR is broad and vast. Cross-train whenever you possibly can."
- Anonymous
3. Start a New Project
"Find something that you love or want to learn, and make it a non-negotiable for a month. While you may not think you have time [for something extra], blocking it out in your calendar and making it happen will help clear your mind and refresh you as a person."
- Anonymous
4. Take Breaks
"Walk away from the computer! Be sure to give yourself breaks throughout the day. I can feel myself getting tunnel vision sometimes. When I do, I simply take five minutes away from the screen and then I'm able to hop back in!"
- Giovanni Ramirez, Talent & Culture Representative, CSD
5. Give Back
"I forget how lucky I am and sometimes have to remind myself that I get paid to help people. I will take some time off to do volunteer work for my church or a local charity for the less fortunate. Volunteering is a great way to remind ourselves of how very fortunate we are."
- Lisa Capparella, Accounting Manager, The Brandon Agency
6. Prioritize Self-Care
"You need to help yourself to be able to help others. Quite often we can feel stuck between doing the best for both our company and all of our employees. The workload is demanding, and it can take a personal toll—especially given the individual situations HR often deals with. Do your best to take a moment in the day to promote a healthy lifestyle for yourself, and feel good that you are making decisions for your company that benefit the most employees possible."
- Anonymous
7. Rethink Meditation
"I start by looking at what is causing burnout in the first place. We get burned out because we never give our minds the chance to settle down and relax. It really is that simple. As an HR professional and yoga teacher, my natural answer to burnout is meditation. I believe it is one of the most powerful tools that is often overlooked by professionals. It isn't as fantastical as some might think. It's as simple as taking a few minutes to just focus on yourself, allowing your mind to relax, and not think about everything else going on. Take some deep breaths, be present, and concentrate on your breath. Allowing your mind the luxury of being able to take a step away is the most powerful tool against burnout."
- Christina Chehade, Human Resources Consultant, Asure Software
8. Ask for Help
"Engage your non-HR teammates! Ask someone on the Operations team to help identify bottlenecks and inefficiencies, or let your Customer Relations Manager review your candidate communications. And, if you haven't already, start training teammates on the selection process so they can pitch in with interviews or resume screening—you'd be surprised by how many people are eager to learn and are innately skilled interviewers!"
Hallie Dietsch, Vice President of People, Ready Responders
9. Unplug and Unwind
"Take time off—and actually be off. Take at least a week. Don't check email and turn off your email notifications. Make yourself available only for absolute emergencies. Completely destress and unwind. Plan to spend a day at home catching up on email when you return. Have that in your head so you don't spend your time off worrying about how much work you will have when you get back. And remember, the work will always be there."
- Jennifer Krivanek, HR Director, TruValue Labs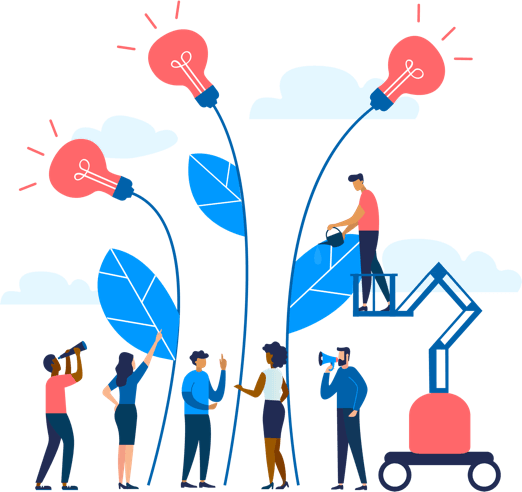 See how Namely's flexible solution will help you streamline your HR processes by having your people, payroll, and benefits info all in on place.
Get a demo
Subscribe
Get the latest news from Namely about HR, payroll, and benefits.
Get the latest news from Namely about HR, Payroll, and Benefits.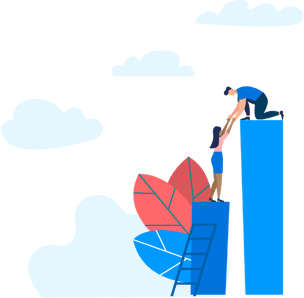 X
Get the latest news from Namely about HR, Payroll, and Benefits.