HR
Is 'Burnout' Really a Disease?
Chronic fatigue. Forgetfulness. Loss of appetite. No, that isn't the flu. It's just Monday morning in the office.

There's been no shortage of research done around the "burnout" phenomenon. A 2019 survey found that over 90 percent of managers believe their teams are suffering from the affliction. Looking for solutions, employers and their HR teams have implemented unlimited vacation policies, flexible schedules, and other perks. Even legislators have gotten into the mix—last year, New York City nearly enacted an ordinance making it illegal to email employees after hours.

Is there a doctor in the house?

Earlier this year, the World Health Organization made headlines when it announced it was officially recognizing burnout as a "syndrome." Symptoms of the condition include "feelings of energy depletion or exhaustion; increased mental distance from one's job, or feelings of negativism or cynicism related to one's job; and reduced professional efficacy."

While the organization stopped short of classifying the phenomenon as a medical condition, it acknowledged the well-documented link between work stress and serious illnesses. The Mayo Clinic even has an entire webpage dedicated to burnout, linking it to depression, substance abuse, and even heart disease. One multi-year study found that burned-out workers were over 80 percent more likely to develop Type 2 diabetes.


More Than Vacation
While it's unlikely that doctors will be diagnosing burnout any time soon, that hasn't stopped businesses from looking for cures. Companies and employees have long viewed vacation as a potential remedy, spurring many to increase time off limits and even offer work sabbaticals. Unfortunately, the potential benefits here might be short lived—if they exist at all.

A survey from the American Psychological Association found that two thirds of workers reported that the benefits of vacation either disappeared immediately or lasted just a few days after their return.


Disconnecting, for Real
There's mounting evidence that simply giving employees more vacation isn't the solution. So what is?

It turns out that the cities and even countries looking to limit after-hours emails might be onto something. A university study tracking nearly 300 adult professionals found that the inability to disconnect from work caused significant "anticipatory stress." The mere expectation of emails—even if they never actually came—was enough to trigger feelings of being overwhelmed or burned out.

Some companies are catching on, eager to retain workers in hyper-competitive talent market.

Cristian Renella, the CEO of oMelhorTrato.com, an insurance plan comparison tool, instituted a company policy forcing employees to unplug. "Six months ago, we created a company policy that prohibits sending emails, texts, or calls after 5:00 PM or before 9:00 AM. The results have been amazing so far. Productivity increased by 11 percent," he said. The company's HR team found that the policy increased retention, too.

Wellness company Thrive Global takes it even further. When employees go on vacation, emails to their inbox get automatically deleted. Senders receive a polite—but firm—automated response to reach out at a later date.


Beyond Lunch Breaks
Even short breaks can alleviate burnout. According to some studies, just a few fifteen-minute breaks throughout the day can go a long way in refreshing employees' minds. Scheduling these recurring breaks on your calendar might be the best way to make them part of your daily routine.

According to Giovanni Ramirez, a talent and culture representative at Communication Service for the Deaf, that's all she needs to stave off burnout.

"Walk away from the computer. Be sure to give yourself breaks throughout the day. When I do, I simply take a few minutes away from the screen and then I'm able to hop back in," Ramirez said. The short breaks allows her to break out of what she described as "tunnel vision."


---

While burnout hasn't been classified as a "disease" just yet, recognition from the World Health Organization, Mayo Clinic, and other medical associations has been more than enough to get the public's attention.
Although companies are becoming more familiar with the term burnout, some employers still struggle to recognize it. In reality, an employer may have no idea bandwidth is even an issue. It may be a difficult conversation to have, but it's critical that employees express burnout to their employers so they can work on solutions together.

As for employers, that concern might be rightly placed. A Gallup poll found that burned out employees are almost three times as likely to be interviewing. That's a big concern for businesses looking to stay competitive—and a call to action to find creative solutions to the problem.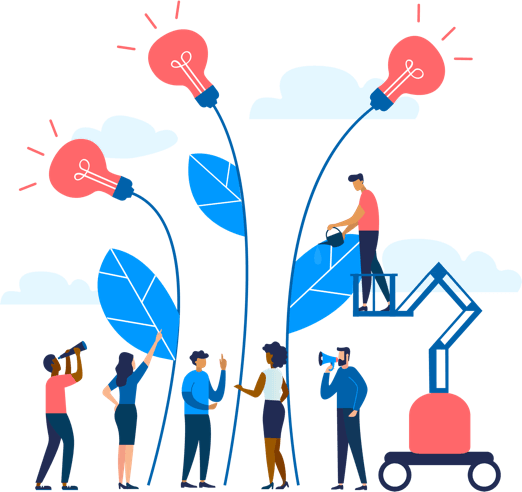 See how Namely's flexible solution will help you streamline your HR processes by having your people, payroll, and benefits info all in on place.
Get a demo
Subscribe
Get the latest news from Namely about HR, payroll, and benefits.
Get the latest news from Namely about HR, Payroll, and Benefits.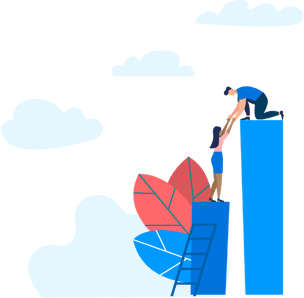 X
Get the latest news from Namely about HR, Payroll, and Benefits.