HR
How to Use Webinars and Video Conferencing to Connect Remote Teams

84 percent of today's workers rank workplace flexibility as the most important factor when evaluating a job prospect. Flexible hours and the option to work from home were two highly sought-after perks, even before the onset of COVID-19.

Now, to help reduce the spread of the disease, many companies are switching to a fully remote workforce. Work from home usually means time saved on commuting and some added scheduling flexibility to workout, cook, pick up the kids from school, etc. during the day.

Unfortunately, as we all hunker down in our homes for the foreseeable future, working from home can feel more like a chore than a benefit.

As a human resources manager, you want your employees to be in good health, which means keeping them informed, empowered, and connected—no easy feat when a team is displaced! In order to support employees during these uncertain times, many HR professionals are leveraging technology to creatively engage and interact with employees. One of these ways is with webinars.

Video conferencing and webinars are handy tools for remote-friendly teams. They can be broadcasted to many people at once, accessed anywhere, and recorded and saved for later.

Here are a few ways you can leverage video conferencing and webinars at your company:
Recruitment
Your job posting got a flood of applicants in a few hours. But as you weed through them, your heart sinks as you realize that barely anyone qualifies for the role.
A recent study from Glassdoor found that 250 resumes are submitted per corporate job opening. That's a lot of resumes to read! To help you attract more qualified candidates, try using pre-recorded videos or live webinars to explain an open position, what qualifications you're looking for, what the role will be responsible for, and a bit about your company. This will allow applicants to get a clear idea of your company culture and see if the role is right for them.
Onboarding and Training
The latest funding round went great, and the result is a big boost in hires. Some teams are doubling in size practically overnight! You're tasked with building an onboarding process that can scale as your business grows.
Webinars are one-to-many communication tools—meaning that you can reach a lot of people at one time, regardless of where they are in the world. This is perfect for onboarding new hires who need to be brought up to speed quickly. Plus, you can pre-record key sessions and make them available on-demand, saving your team multiple hours a week so they have more time to spend on other key HR initiatives.
Even if your onboarding takes place virtually it should still be a highly personable experience. Make sure you still have live components of your virtual onboarding, so new hires can get to know your HR team and their fellow new hires, all while having an opportunity to ask questions. You can even schedule virtual coffees or lunches with their new teammates, so they can get to know their colleagues from day one.
Meetings
The developers shipped a new feature early, and everyone is thrilled! Except for the customer support team, who hadn't been informed of the changes. Now they're scrambling to update the help docs, and you're feeling concerned about departmental silos.
Without the benefit of lunchtime chats or mingling around the lunchroom, remote employees can miss out on key conversations and feel cut off from coworkers. Transparent communication is the key to avoiding this, which is why so many teams turn to tools like Slack to keep information available to everyone. Yet some things can still slip through the cracks.
Video conferencing is a great way to keep everyone connected. Schedule weekly team meetings so everyone can touch base on what they're working on and what's happening in other parts of the organization. This will keep everyone on the same page, make sure no one is left out, and help your employees know how to prioritize their time and tasks in the coming week.
It can be tempting to keep your camera off, but encourage your employees to turn their cameras on. It can help new employees put a face to a name and add a more human element to meetings.
Internal Communication
You're switching over your payroll to a new tool, and you've spent weeks prepping the onboarding process. Your presentation went off without a hitch. But when it's time to implement the new tool, everyone in the office keeps asking the same questions about how it works!
Employees have a lot of things to remember. They have to meet deadlines, stay on top of projects, and work away at seemingly never-ending to-do lists. When they've got all that going on, it can be hard to grab their attention when you have company news or updates to share.
With a remote team, communicating these changes is an extra challenge.
Luckily, webinars can be a huge help. When you are introducing new policies, welcoming a new executive team member, sharing survey results, announcing a new benefit, etc., consider hosting a webinar to share the news with employees. Everyone can tune in live and ask questions as they come up. Or, if they have a schedule conflict, they can watch the recording at a later date. Think of this webinar as a remote equivalent of the break room poster.
Events
Last month's employee satisfaction survey reveals that your employees feel disconnected from their colleagues. Even though the gang is apart for now, we need ways to bring them together...now.
Most remote employees can spend entire days exchanging only chat messages with their colleagues, which can negatively impact morale. In Buffer's State of Remote Work Report, they found that 21 percent of remote workers report that loneliness is their biggest struggle.
Keep your employees connected regardless of where they are by organizing regular video chats where employees can kick back, relax, and talk about something other than work. From team lunches to virtual happy hours, make sure you set aside time for your employees to connect and socialize.
---
During these trying times, it's more important than ever to keep your employees engaged. Leveraging technology like webinars, video conferencing, and even your HRIS can keep employees updated and connected to your company mission and their colleagues.
For more creative ideas on how to keep spirits high, read our blog "How to Boost Employee Morale During COVID-19."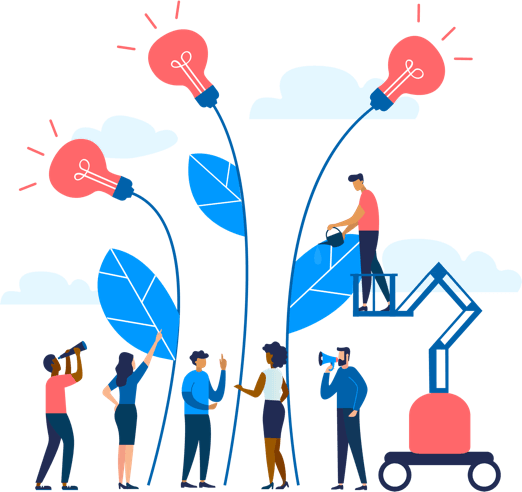 See how Namely's flexible solution will help you streamline your HR processes by having your people, payroll, and benefits info all in on place.
Get a demo
Subscribe
Get the latest news from Namely about HR, payroll, and benefits.
Get the latest news from Namely about HR, Payroll, and Benefits.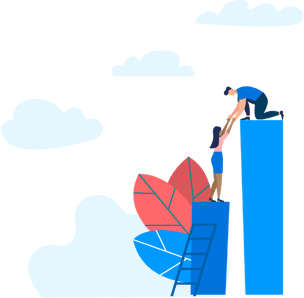 X
Get the latest news from Namely about HR, Payroll, and Benefits.