HR
How to Boost Employee Morale During COVID-19 in NY

New Yorkers are known for their resilience and resourcefulness in tough times, and the pandemic era is no exception. Yet, employees based in the Empire State might be feeling especially drained and discouraged by the winter weather and too much time at home.
So, with the chilly temperatures and restrictions in place, what can HR leaders do to boost morale and keep their New-York-based employees uplifted and engaged?
Check out the ideas we've gathered to cultivate connection and maintain morale during COVID-19 and beyond:
Stream a Local Event
Although many of our cultural institutions may feel empty under capacity restrictions, there are plenty of local art, performance, and theatre venues offering virtual tours and streaming of their live shows. New Yorkers can still find lively entertainment while relaxing on their couch at home.
With virtual access to exclusive events, such as performances from the Metropolitan Opera and viewing collections from the Museum of Modern Art, they can still enjoy all of the culture New York has to offer. From taking a dance class with your team to watching a live improv show, there are many options to choose from.
Purchasing tickets or organizing for your employees to stream one of these events as a group will create a sense of togetherness and belonging. You can facilitate a discussion with your team about the event afterward, with a reimbursable meal or snack. This will let employees know you are thinking about their well-being while fostering a culture of learning, which creates a strong team dynamic.
Host a Virtual Cooking Party
Gathering your New York employees together for a virtual cooking experience is sure to create unforgettable memories and spark their creativity. You can organize a private cooking class for your team through working with local culinary experts or instructors, such as My Cooking Party, based out of NYC. Experienced local chefs and professional staff will provide consultation and help lead the event. Employees can shop for their dinner ingredients in advance or order them directly from the vendor.
This is an entertaining way to host a virtual dinner party, where employees can interact while they cook and enjoy the fruits of their labor at the end of the class. You can even turn the cooking party into a cooking competition, and record the event over Zoom as a team keepsake.
Preparing food together will allow employees to learn about each other's personalities and develop the muscle of team leadership. This hands-on experience will give them a chance to improve their cooking skills while tasting delicious food from the comfort of their own kitchen.
Virtually Escape the Room
If you're looking to bring your team together over an escape room adventure, there are some great play-at-home editions that you can connect with over Zoom from anywhere in the world. One of New York's classic escape rooms, Escape the Game, just launched a new series called the Escape Game Remote Adventures. With this series, you'll work with your team to virtually solve puzzles and use clues to complete your mission in 60 minutes.
This is a great option for a large group of employees who are unsure about meeting up but still want to have fun and go on a journey together.
Working toward a shared goal is an effective way to get your team using their different strengths for a common purpose. This will allow them to display their unique talents while supporting one another and problem solving.
Plan a "Local" Getaway
Many of us have been dreaming of a winter getaway—and it's likely that your New York employees miss traveling. Luckily, if you're in NYC, for instance, you can experience many international cuisine options and themed experiences to make employees feel like they are far away from the city noise, without actually leaving the city.
Since it may be unfeasible to take them on a real trip, you can bring your New York employees to a local getaway, like Winter in the Tropics, a pop up that offers Latin-Caribbean-inspired cuisine and frozen drinks, with beach-themed music and decor. There are 52 heated outdoor seats, including a Sunroom, on top of five heated cabanas for groups of four to eight.
Your team will enjoy the change of scenery, and you can reminisce about past trips and connect over shared travel stories. This vacation-themed atmosphere is sure to help them relax and destress, while remaining safe and socially distant. It will also remind employees that brighter times and better weather are both on the horizon.
Go on a Seasonal Excursion
During these winter months, employees will appreciate the chance to go on a seasonal outing that captures the city's unique charm.
Open in midtown through March 28th, the Bank of America Winter Village at Bryant Park has a free-admission skating rink, along with heated outdoor seating and a full-service cocktail bar. Groups can enjoy a heated, comfy igloo while sipping on hot chocolate, salted caramel hot apple cider, mulled wine, or sampling charcuterie boards.
You can even compete at iceless curling at the Curling Cafe, where visitors can rent curling lanes and tent packages for groups of up to eight people. The surrounding shops come together in a European-inspired open air market, bringing you artisanal delicacies from around the globe.
This experience is an opportunity for team building and healthy competition, while employees remain safe and socially distant. After all this time indoors, they will likely embrace the chance to get active and spend time with each other in an outdoor atmosphere.
Explore the Waterfront Skyline
There's something especially magical about sharing a view of the New York City skyline together.
At Watermark in the Seaport District, you can make a reservation for a fully weather-controlled private dining experience and take in the views of the city from the comfort of a warm glasshouse. The menu is seasonal, adding to the cozy atmosphere, with snacks like s'mores and cheese fondue.
The best part of this experience is that a large group can watch classic movies together, which are shown on their jumbo projector. They can also enjoy the sunset with a group in a safe, socially distanced outdoor venue.

Your New York employees are probably missing the usual city experience--and this is the perfect opportunity to share that with them, in a warm and secure environment. Inviting them to enjoy the skyline at a team event will create meaningful connections and an opportunity to rediscover the city all over again.
---
Want to learn more about boosting employee morale during COVID-19? Check out our blog post on How to Boost Employee Morale During COVID-19.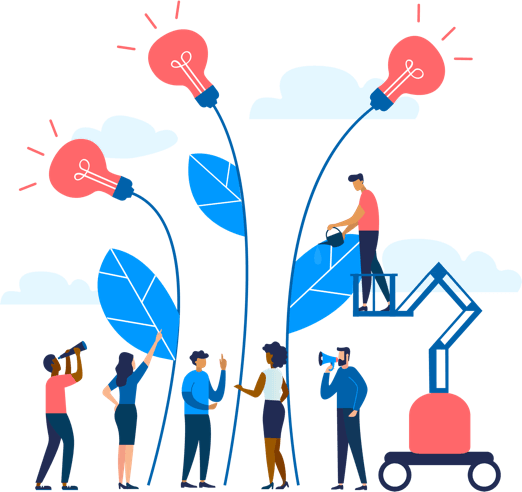 See how Namely's flexible solution will help you streamline your HR processes by having your people, payroll, and benefits info all in on place.
Get a demo
Subscribe
Get the latest news from Namely about HR, payroll, and benefits.
Get the latest news from Namely about HR, Payroll, and Benefits.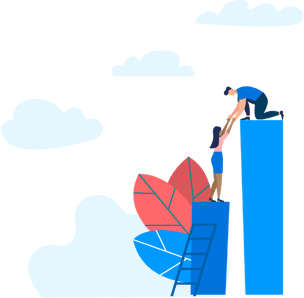 X
Get the latest news from Namely about HR, Payroll, and Benefits.