HR
How to Support Employees With Children During COVID-19

Almost a year after companies first closed their offices, employees across the country continue to work from home. Even though remote work has become the new norm, many employees are still struggling to adjust—especially those who have children.
Last year, the sudden transition to virtual learning was difficult for both children and parents. In an attempt to bring back some normalcy to schools this year, many districts introduced hybrid learning models—which combine in-person learning with virtual learning to reduce the number of students in a classroom at once.
A recent survey by the Center of Reinventing Public Education found that 12 percent of districts in the US were planning on having a hybrid learning model this year—which equates to thousands of elementary, middle, and high schools nationwide.
For parents and caregivers, this means keeping up with complex schedules, helping children learn virtually on the days that they're home, and dealing with sudden school closures in the case that a student contracts COVID-19.
As a manager, how can you help them navigate these challenging times?
Here are 5 ways you can support your employees with children during the COVID-19 pandemic:
Be Understanding With Schedules
When employees started to work from home at the beginning of the pandemic, many employers let them adjust their working hours and extend deadlines. However, with hybrid learning models in place, employees who have children are now facing even more unpredictable schedules. Simply trying to keep up with which days children are learning in-person versus online can be overwhelming—especially if their children attend different schools or are different ages. And with COVID-19 cases still rising, children can be at school one day and suddenly home for 2 weeks the next.
To support employees with children, managers need to be understanding when it comes to schedule changes. This year, 54 percent of employers plan on allowing employees to work flexible hours to accommodate caregiving or homeschooling. If your employees can't start working until 10 AM or need to leave mid-work to pick their children up from school, allow them to alter their schedules accordingly. Giving them the ability to work flexible hours can increase their productivity and avoid burnout.
Provide Useful Resources
During these uncertain times, it's crucial to give your employees access to COVID-19 resources. Inform them about telehealth services for children and provide them with wellness resources for themselves, like anonymous virtual group therapy, stress relief articles, and checklists for ergonomics and WFH best practices. Remember that the pandemic is taking a toll on children too, so it may be helpful to send employees articles like Coronavirus: How to Talk to Kids and Keep Them Healthy and Helping Children Cope With Changes Resulting From COVID-19.
Establish Employee Resource Groups
To help your employees support one another, you should encourage them to create Employee Resource Groups (ERGs). ERGs are employee-led interest groups that raise awareness of issues facing people of a specific demographic, race, religion, or sexual identity. By starting an ERG for parents and caregivers, your employees who have children can share experiences, bounce ideas off one another, and serve as a unified voice at your company. This ERG can create a Slack channel, meet on a weekly basis, and host events, such as virtual read-alouds and art classes.
Host Family-Friendly Events
In addition to ERG-led events, your HR team should throw company-wide events as well. From hosting virtual family movie nights to Bring Your Child to Work Day, you can get creative with events and even ask employees for suggestions. Throw a family game night and think outside the box by playing virtual versions of popular games, like Charades and Virtual Pictionary. Inviting employees and their children to fun events will not only boost morale, but will also make them feel supported during these times.
Encourage Them to Take Time Off
Since COVID-19 continues to spread and travel restrictions are still in place, employees aren't taking much time off. In fact, according to recent Namely data, employees have made far fewer PTO requests since the pandemic began compared to the year before. However, it's never been more important for employees to take time off—especially ones who have been balancing work with childcare.

Whether it's a "staycation" or a pandemic-friendly getaway, encouraging your employees to take a break from work is critical to their mental health. Consider giving all of your employees a day off once in a while so that some of them can spend more time with their children or simply enjoy a "mental health day" to relax—because they deserve it.
---
As the pandemic continues, your employees with children aren't the only ones who may be struggling. Check out our recent blog post to learn why it's harder for everyone to focus at work during these challenging times.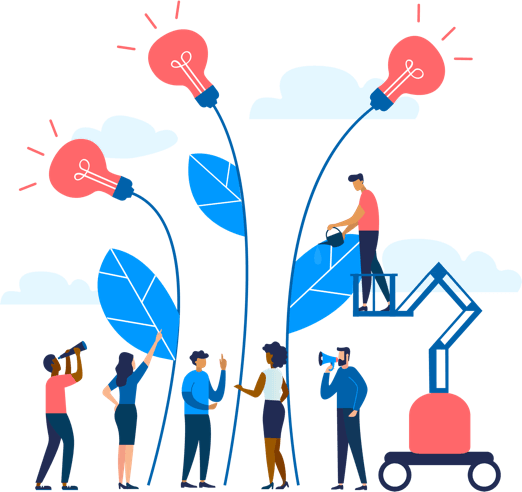 See how Namely's flexible solution will help you streamline your HR processes by having your people, payroll, and benefits info all in on place.
Get a demo
Subscribe
Get the latest news from Namely about HR, payroll, and benefits.
Get the latest news from Namely about HR, Payroll, and Benefits.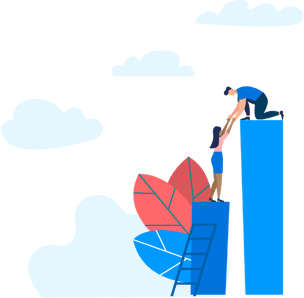 X
Get the latest news from Namely about HR, Payroll, and Benefits.