Talent
Why Your Company Should Invest in Employee Resource Groups (ERGs)

Building a diverse and inclusive organization starts with creating a culture that embraces and celebrates people's differences. Investing in employee resource groups (ERGs) is a great way to give your employees a forum to meet like-minded people, raise awareness on key issues, and share their culture and values.
From supporting diversity initiatives to promoting employee development, here's how and why your organization should invest in ERGs.
What Is an Employee Resource Group?
Employee resource groups, or ERGs, are employee-led interest groups that aim to raise awareness of issues facing people of a specific demographic, race, religion, or sexual identity. These groups often advocate for a better, more inclusive workplace and socially responsible business practices.

ERGs go by many names, including business resource groups, affinity groups, employee interest groups, and more. Regardless of what your organization calls them, employee resource groups are a great way for like-minded individuals to come together, celebrate their similarities and differences, and educate others on the issues and excitement surrounding their interest. Some common ERGs celebrate black professionals, Asian-Pacific heritage, women, LGBTQ, Hispanics, employees with disabilities, remote workers, working parents, veteran employees, and more.
How Can ERGs Help Companies Celebrate Diversity?
Jorge De La Nuez
Namely's LGBTQ ERG Leader
"I think employees should join ERGs as they promote professional development and create a sense of belonging. Being a part of an ERG gives employees a voice in the inclusion and diversity conversation as well as an opportunity to help educate peers on things that are important to them. ERGs prove that there is strength in numbers while allowing for differences of opinion and experience."

Why Are ERGs Important?
ERGs are a great way for employees to improve existing skills and develop new skills outside of their current role. Employee interest groups often offer leadership and volunteer opportunities that any employee, regardless of age, position, and tenure, can perform. Planning events, facilitating discussions, organizing speakers, mentoring members, and collaborating with teammates and executive sponsors are just a few of the responsibilities committee members can perform. ERGs also bring employees together. Being part of one gives employees an opportunity to meet colleagues from other departments, build mentee-mentor relationships, and keep contact with senior leadership through the group's executive sponsors. ERGs give employees a safe place to come together, have a voice, and promote change.
Why Are ERGs Important?
Julie Li
Sr. Director of Employee Experience & Diversity and Inclusion

"ERGs are a great avenue to let employees step out of their day-to-day jobs, meet people outside of their teams, and get to know their co-workers on a personal basis. If you can get to know someone personally, usually any bias or stereotype in your head all goes away. You respect them as a human and that's what we're really trying to get at."


Jason Miguel
Namely's Asian-Pacific American Heritage ERG Leader
"As an engineer, my typical day involves working with individuals under the engineering and product umbrella. Being an ERG leader expanded that network and has enabled me to work with other talented people spanning from different departments and even offices. Because of our diverse perspectives and backgrounds, we were able to execute and plan activities within our offices which all have received great positive feedback. Overall, this experience so far has helped me closely align with one of Namely's core values: 'United Around Our Mission.'"
In addition to providing learning and development opportunities for employees, ERGs can also have an impact on business goals and performance. According to Bloomberg, companies with dedicated ERGs have reduced turnover rates, increased performance on goals, and increased productivity. ERGs can also add values to your company's recruitment process and employer branding efforts. They can also help your organization's diversity and inclusion initiatives, by promoting a more open-minded and offering career mentorship and development for diverse workers.
---
You can't build a diverse and inclusive workplace overnight. It takes time and effort to attract diverse candidates and change the hearts and minds of employees. ERGs are just one way employers can attract and empower diverse talent. HR can engage employees at all stages of the employee journey. Download our Complete Employee Lifecycle Guide for tips on how to create a more open-minded organization and give employees the resources they need to inspire change at your organization.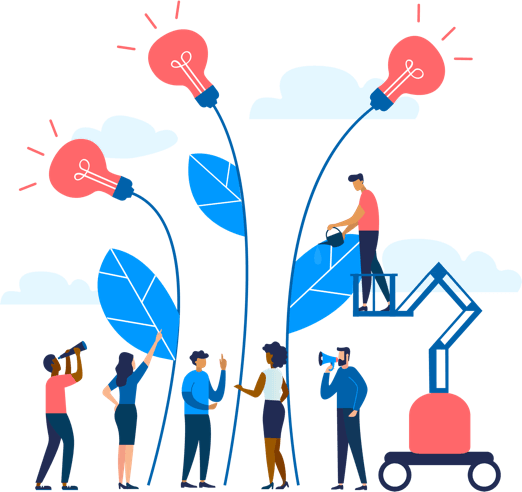 See how Namely's flexible solution will help you streamline your HR processes by having your people, payroll, and benefits info all in on place.
Get a demo
Subscribe
Get the latest news from Namely about HR, payroll, and benefits.
Get the latest news from Namely about HR, Payroll, and Benefits.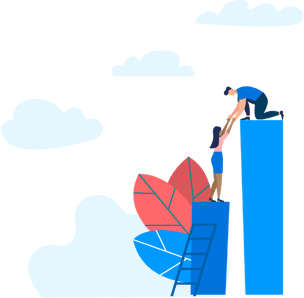 X
Get the latest news from Namely about HR, Payroll, and Benefits.