HR
3 Top Takeaways from Lattice's 2020 Virtual Conference

In just the past few months alone, the world of HR has changed drastically. According to Lattice's HR COVID-19 Report, 60 percent of companies surveyed have transitioned to fully remote workforces since the pandemic hit.
From rethinking benefits plans to focusing on employee engagement more than ever before, HR professionals have had to shift their strategies accordingly. To help them navigate these uncertain times and set themselves up for success going forward, Lattice hosted an event last week called Resources for Humans Virtual Conference: People Strategy in the New World of Work.
From 40 of the world's most innovative HR leaders to renowned guest speakers like Trevor Noah and Ed Catmull, the event had a prestigious lineup and impressive virtual set up.
In case you missed it, here are the top 3 takeaways from Lattice's 2020 virtual conference:
1. Make Adaptability Part of Your Company Culture
In moments of uncertainty, it's no secret that companies who embrace adaptability tend to do better. Making adaptability part of your company culture can be tricky but is still critical for success. Andy Przystanski, Content Marketing Manager at Lattice, moderated a session that dove deeper into the meaning of adaptability and the role it plays in these unprecedented times.
The session's panel included Linette Jensen, Director, Global Benefits & Programs at InVision, who spoke about how the change to being remote shifted how employees handled childcare and family duties. It became an opportunity to invite employees and their family closer to the organization. She said that it was not uncommon to have babies on laptops during meetings.
"We invite the family into the workday. We even put together meetings where children join. If we go back to the way things were, I'd hope to maintain the sense of closeness we developed during this time."
Linette was joined by Grayden Holubar, Associate Director of People Operations at Artsy, and Megan Thornton, VP of Human Resources at Kasasa. When asked how HR teams can maintain enthusiasm and morale while keeping things realistic, Holubar shared the importance of helping earlier stage employees understand how to weather storms.
"If someone is thrown off by change, just be a good friend. Listen, talk it out frequently, and transparently communicate. "
Thornton reiterated the importance of communication, as well values-based leadership and admitting that you may not have all the answers up front. Showing up and being brave enough to ask for help can actually be more effective.
We all have had to ask ourselves: "How can we be more agile and innovative, and lean on our partnerships within our industry and with each other?"
Adaptability is a skill that's essential to developing resilience and openness to new ideas, which ultimately lends itself to curiosity without judgment.
2. Empathy & Transparency Are Key For Remote—And In Person—Workplaces
According to Namely's recent survey, the top concern that HR professionals have had during this time is employee morale. To discuss how HR teams can lead with empathy while maintaining a culture of high performance, Annette Cardwell, Head of Content at Lattice, moderated a session on morale and motivation in the new world of work.
This session's panel included Amanda Myton, Director Employee Development at Anaplan, Amanda Townsend, VP of Global People Operations at Fivetran, and Morgan Chaney, Sr. Director of Marketing & Partnerships at Blueboard.
All 3 HR leaders agreed that the key to leading with empathy during this time is transparent communication. Myton explained that one of Anaplan's core values is Being Open—which the company has demonstrated by hosting CEO FAQs sessions. At Blueboard, Chaney said that they've rolled out daily standups and weekly "Fri-yays"—where all employees come together to celebrate one another and ask the leadership team questions via Slido.
Once they return to the office, the 3 HR leaders said that they plan on continuing some of the new initiatives they've implemented while working remotely. For instance, Townsend explained that she and her HR team will continue hosting their new virtual wellness week a few times per year.
To address the social injustice that is occuring in the world, Cardwell asked the leaders how they have created safe spaces at work to make employees feel supported. Townsend explained that Fivetran launched a Black Employee Resource Group (ERG), hosted an allyship workshop, and set up Equity Chats—which are office hours for employees to get together and share their feelings. Similar to Fivetran, Anaplan also organized a Black ERG and has provided its recruiting team with unconscious bias training.
3. Lean More on People and Technology
According to Lattice's HR COVID-19 Report, 70 percent of companies didn't have a crisis plan in place before the pandemic. To discuss how HR leaders' to-do lists have grown, even while budgets and headcounts have shrunk, Julie Li, VP of People at Stella Connect, led a session on scaling HR in times of change.
This session's panel included Amy Roy, Head of People at Namely, Stephanie Garcia, SVP of People and Civic Labs at Postmates, and Kelli Dragovich, Chief People Officer at Looker.
Since the pandemic began, Roy explained that she and her HR team have leaned more on internal partners and started a Wellness Committee. Namely employees have also stepped up in their ERGs—especially those advocating for Parents and Black Professionals at Namely.
In addition to getting support from employees, Garcia said that she's been leaning more on technology. During this time, Garcia has been surveying employees and using performance reviews to see how her HR team can support them. Roy explained that Namely also started using technology in new ways to check in with employees. At a recent All-Hands meeting, Roy asked employees to submit one word via Slido to describe how they were feeling at that very moment. The top 2 words employees submitted were "anxious" and "gratitude"—which gave Roy's HR team a pulse check in real-time.
Overall, all 3 leaders agreed that the only way to scale HR in times of change is through people and technology. In order to do so, you need to have the right solutions and keep your employees engaged. To help her employees stay motivated, Dragovich and her team created a new benefits policy that allows them to take 2 weeks off with no questions asked and no penalization for it. At Postmates, Garcia spotlighted employees who recently took time off at an All-Hands meeting to inspire others to take PTO and avoid burnout.
---
Although companies have been working remotely for a few months now, there are still several challenges that lie ahead—like running benefits enrollment virtually. To learn how to run open enrollment from home this year, check out our newest eBook.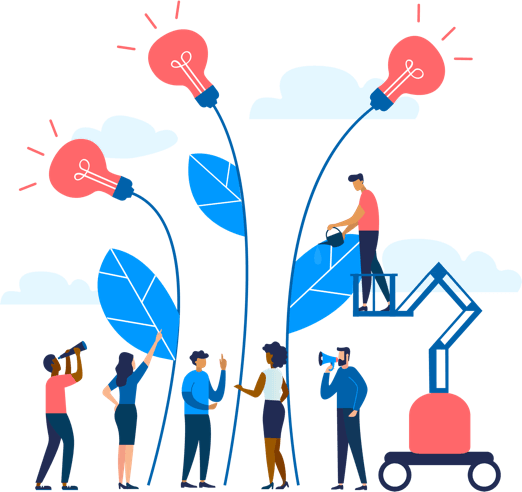 See how Namely's flexible solution will help you streamline your HR processes by having your people, payroll, and benefits info all in on place.
Get a demo
Subscribe
Get the latest news from Namely about HR, payroll, and benefits.
Get the latest news from Namely about HR, Payroll, and Benefits.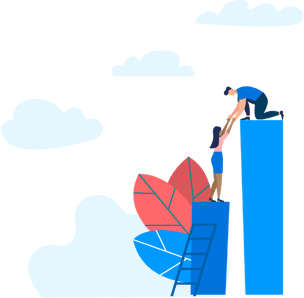 X
Get the latest news from Namely about HR, Payroll, and Benefits.