HR
10 Tips to Keep Remote Software Developers Engaged

When it comes to managing a successful remote workforce, focusing on employee engagement is crucial—especially in the world of software developers. However, work-from-anywhere makes employee engagement much more challenging. To counter the lack of in-person collaboration, managers must establish new communication channels with their teams.
So whether you manage in-house or
outsourced developers
, how can you keep them motivated as they work from home?
Here are 10 tips to help you increase employee engagement:
Update Vacation and Sick Leave Policies
Remote work means adopting radically new approaches to vacation and sick leave policies. These policies should ensure that employees can take a vacation or sick day without getting penalized for it. Due to the nature of the COVID-19 pandemic, it's critical to have a clear and comprehensive sick leave policy, too. Try to demonstrate an understanding of the various personal and work situations that can affect your employee population.
Hold Scheduled Video Conferencing
One of the most important aspects of communication is visual contact. Consider using video conferencing to provide this type of connection. Establish a regular cadence to make it even more effective. Schedule weekly or daily meetings, where the team can discuss important updates, share news, and connect over strategic planning. This will help maintain the same sense of teamwork formed in the office, but within the comfort of their own homes.
Use Task Management and Goal Tracking Tools
When implementing a strategic team plan, there are generally concrete tasks and employee goals that are set out to be achieved. It can be helpful to use specialized tools to clarify the workflow process, such as Trello, Asana or Monday.com. If your software team can visualize and measure their progress to goals, they'll likely do their best to work toward reaching the team goal. These management tools can also be resourceful in tracking the productivity of the entire software team, from the IT team to each individual developer.
Focus on Long-term Goals
Long-term goals align your company's initiatives to stay focused on the bigger picture. They can help in defining short-term goals and guide employees back on track if they veer off course. Long-term goals can provide guidance in managing the company's hiring policy, budgeting, and strategic development. Clearly defined long-term goals will provide your staff with the necessary vision and motivation needed to inspire their work.
Set Clear Deadlines
In addition to planning and setting goals, leaders should establish clear deadlines. Deadlines help avoid misunderstandings around timelines and allow your team to develop a personalized plan for their workflow. For managers, it will be easier to estimate the amount of work the software team can handle, as well as the efficiency of the overall department.
Hold Stand-up and 1:1 Meetings
In order to facilitate effective communication remotely, software teams should continue to conduct their stand-up and 1:1 meetings virtually. These meetings allow for team brainstorming and collaboration, while also leaving room for important updates and planning. 1:1 meetings also provide a place for employees to receive feedback on their performance. All of this also creates ease for new hires and makes virtual onboarding a bit smoother.
Find Time to Connect
According to the State of Remote Work, loneliness is the second largest problem remote workers are struggling with. To alleviate the feeling of being apart, managers can spend some of their free time connecting with individual team members through conversation or messaging platforms like Slack or Google Hangout. Speaking with a colleague about topics unrelated to work can help reduce stress and build connections.
Use an HR Platform
From PTO requests to onboarding documents and employee profiles, HR platforms store information and data all in one place. Some solutions even have employee engagement tools, like the company news feed on Namely's platform. Using an HR platform can keep your employees connected, while improving your team's efficiency, since everyone can use a self service portal to find information, without the need for contacting another employee.
Leave Room for Fun and Relaxation
To avoid work-from-home burnout, your team should take breaks from work and relax. Even though 51 percent of employees are more productive at home, this should not be taken advantage of. Find ways to have fun together and relax as a team, like hosting a virtual team game night or happy hour.
Promote Employee Well-being
During these challenging times, it's crucial to check in on your employees. Encourage them to take time off and continue to recognize them for all of their hard work. Whether it's for work anniversaries or birthdays, make sure you show them appreciation even when working from home. By supporting your employees and keeping their well-being in mind, they will be more productive and engaged.
---
It's essential to keep communication at the same level you did before going fully remote, but make sure you leave some room for fun and relaxation, too. Use tools to organize your workflows and stick to established office traditions, like recognizing your employees. By planning ahead and maintaining clear communication channels, you'll be able to keep your remote software developers engaged and motivated.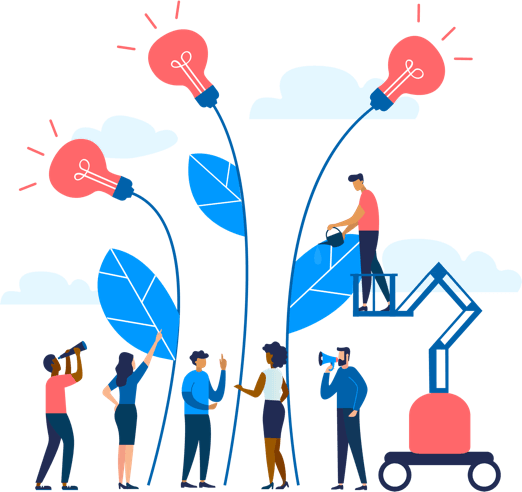 See how Namely's flexible solution will help you streamline your HR processes by having your people, payroll, and benefits info all in on place.
Get a demo
Subscribe
Get the latest news from Namely about HR, payroll, and benefits.
Get the latest news from Namely about HR, Payroll, and Benefits.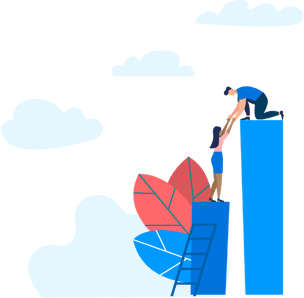 X
Get the latest news from Namely about HR, Payroll, and Benefits.