HR
How to Build a Virtual Onboarding Program

As we all continue to acclimate to the world of remote work, there are a few factors of the employee experience that HR professionals still have to adapt to this new way of working.

One pressing issue is how to handle onboarding remote employees in these transitory times. The answer? A remote onboarding program.

An employee's first day sets the standard for the rest of their time at your company. Even though you can't greet your employees face-to-face on day one, you still want to put your company's best foot forward and ensure your new hires have a personalized experience that sets them up for a successful career at your company.

As we all transition to remote work, businesses need to optimize their existing onboarding programs for a now digital audience. From welcoming new hires to refining benefits enrollment, here's everything you need to keep in mind when building out your virtual onboarding experience.
What is Virtual Onboarding?
Virtual onboarding is very similar to traditional in-person onboarding. It gives your new employees an overview of your company, mission, values, business goals, etc.—the only difference is that these sessions are held virtually.

Companies use video conferencing, webinars, videos, text resources, and interactive exercises that new hires can access via their desktop, tablet, or mobile device and revisit them even after onboarding has ended. Virtual onboarding allows you to connect with and engage new employees no matter where they are, letting you easily scale your current onboarding process to keep up with hiring rates and allowing you to find talent in new markets.

While virtual onboarding often takes place in conjunction with in-person onboarding, many companies are turning to a 100% virtual onboarding process as companies continue to work around the COVID-19 pandemic.
How Does Onboarding Remote Employees Work?
There's no one-size-fits-all approach when it comes to employee onboarding—and onboarding remote employees is no different. You want to build a program that is genuine to your company brand and culture, while also delivering the knowledge and skills employees need for a successful career at your company.

Onboarding remote employees should be very similar to your in-person onboarding. You should have sessions that explain your company's mission and core values, as well as walk through your employee handbook, internal policies, and benefits plans. Show them how to set up their laptops, how to download any programs and applications they might need, as well as how to access their paystubs. In their downtime, give employees a list of online compliance or skills training they should complete.

But don't feel like you have to do it all alone.

Reach out to different department heads to see if they can send a representative from their team to provide an overview of their department, what they do for the company, and what their team goals are. This will help your new employees learn about the company and meet employees from different sides of the business. You'll also want to set up remote sessions with new hire's managers so they can provide an overview of their new team, walk through their role, assign projects, and set performance goals.

Lastly, onboarding should be a very personal experience. It's your new hire's first day at your company, so you want to engage them from day-one. Without face-to-face time, it can be even more challenging to bring them into the fold and make them feel part of the team.

Here are a few ways to overcome those challenges and build an effective, personal onboarding program that works for your business:
1. Welcome Them to The Team
Even though onboarding remote employees is virtual, it doesn't mean it has to be impersonal. Make your new hires feel right at home from the get-go by encouraging their new team members to reach out via email. Your employees can congratulate them on their new role and share how excited they are to have them join the team.

To help them get to know their team on a more personal level, encourage team leads to organize a virtual team lunch or happy hour during their first few days. This can give everyone an opportunity to meet your new hire and give your new hire a chance to get to know their new teammates on a personal level.

Managers should also set up brief 1:1 meetings between the new hire and their coworkers so they can learn about other roles on the team and understand how they will work with their colleagues. Before these meetings, make sure to remind your new hire that they can view org charts in your human resources information system (HRIS) to understand company and team dynamics.

Lastly, managers should set up a weekly check-in with the new hire to answer questions, set expectations, review progress, and see how everything is going. This "face time' gives your new hire an opportunity air any concerns, ask questions, and stay connected during their first few weeks at your company.

Another great way to make new hires feel welcome is to announce their arrival in Slack, at a company all-hands meeting, or on your HRIS. This lets everyone at your company see who's new and celebrate them. Namely, a people operations platform, shares a new hire's first day to a company-wide social newsfeed so employees can give them a big welcome by "liking" or commenting on their arrival.


2. Pre-Boarding
You want your employees to hit the ground running on day one. Unfortunately, onboarding paperwork and required trainings might be standing in the way of your new hires quickly ramping up.

That's where "pre-boarding" comes into play.

Pre-boarding is the period of time between a job applicant signing their offer letter and their first day on the job. Shipping them a company laptop, setting up their email address, sharing your employee handbook, and collecting personal information are all steps you might consider adding to your own employee pre-boarding program. If you have a learning management system (LMS), you might want to consider assigning employees training sessions to complete before their first day—just know you might have to compensate them for this time.

You might also want to ask employees to fill out required paperwork before their first-day orientation. You can find critical HR compliance and tax documents you'll need new hires to sign in this toolkit from Namely.
3. eSignature
Paperwork is unavoidable during new hire onboarding, but done right with eSignature, it can be quick and painless. Pick a people operations platform, like Namely, that enables your employees to view, edit, and submit critical pre-hire documents all from the comfort of their own home.

Namely's powerful integration with eSignature makes it easy for new hires to sign company handbooks, I-9s, nondisclosure agreements, W-4s, and more. Plus, those documents are stored within Namely so you can meet record-keeping obligations and keep everything in one secure place. No file cabinets needed.
4. Benefits
Partner with a benefits provider that lets your new employees view and enroll in your plans completely online. Namely's benefits enrollment wizard makes it easy for new hires to evaluate your plans side-by-side and select the healthcare plan best suited for their needs, as well as opt into voluntary benefits. They can also use the tool to update their voluntary benefits at any time, like changing contribution amounts to health savings accounts or commuter benefits, or adding or editing a beneficiary.
Namely's simple, intuitive technology helps make employees completely self-sufficient when it comes to enrolling in benefits. Plus, it's 100% paperless. Employee's elections will flow seamlessly into Namely Payroll so you don't have to worry about transferring data via spreadsheets and potential human error.
That saves your team time and effort, so they can focus on other parts of the onboarding experience.
---
Even though you're shaking things up by having a virtual onboarding process, don't forget to stay true to your brand and culture. Make the most of the situation and set your new hires up for a long, successful career at your company.
To learn how to uplevel your overall onboarding strategy in 2023, check out our latest eBook.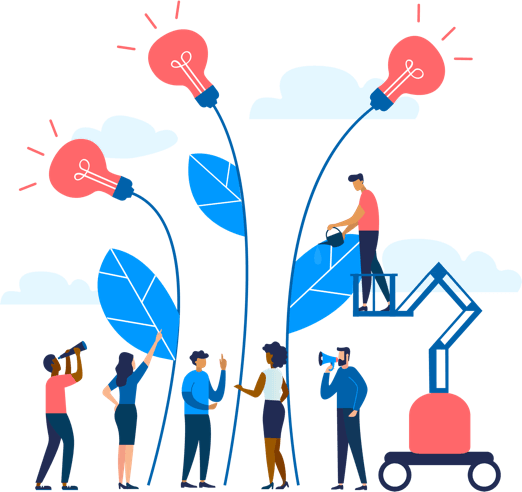 See how Namely's flexible solution will help you streamline your HR processes by having your people, payroll, and benefits info all in on place.
Get a demo
Subscribe
Get the latest news from Namely about HR, payroll, and benefits.
Get the latest news from Namely about HR, Payroll, and Benefits.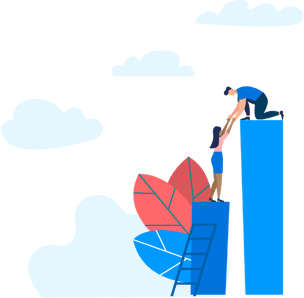 X
Get the latest news from Namely about HR, Payroll, and Benefits.