Talent
The Ultimate Guide to Employee Goal Setting

Setting goals holds employees accountable for their performance and helps keep them motivated. In fact, 93 percent of employees think goal setting is crucial to their work performance. Simply writing down goals makes employees 42 percent more likely to achieve them.
As a manager, how can you help your employees set new goals so that they can challenge themselves and continue to grow?
The first step to setting new goals is measuring the success of previous ones.
Tracking and Measuring Goals
Even if you only conduct performance reviews annually, tracking goals throughout the year is crucial to measuring an employee's performance. Companies who encourage employees to set goals on a quarterly basis can generate 31 percent more ROI than those who only set goals once a year.
Regardless of how often your employees set them, goals should not only be "SMART", but should also be measured against company-specific goals.
For example, if a sales representative has a goal for sales each quarter, that goal should be based on the company's overall goal for quarterly sales. Tying employees' goals to organizational goals will help them understand how they directly contribute to your company's success.
Throughout the year, managers should sit down with employees to check in on the progress towards their goals. If a goal is based on numeric metrics, calculate how close an employee is to achieving that goal in a percentage.
In the case that an employee is struggling to hit a goal, it's their manager's responsibility to ask them what they can do to support them and help them reach it. This frequent check in can help employees understand what they need to adjust in order to reach goals and also prevents any surprises when a performance review rolls around.
In addition to helping employees adjust their approaches to reaching goals, sometimes managers need to help them adjust the goals themselves. Whether goals have become unrealistic, employees' roles have changed, or the company has shifted its business strategy, being flexible with goals enables managers to help employees adjust them accordingly.
Setting New Goals
One might think that setting new goals is the employee's job, but it actually should be a team effort. In order to reflect on the success of previous goals and set new ones, employees need to collaborate with their managers. Whether it's during the 1-on-1 feedback conversation or a separate call, managers should sit down with their employees to discuss what they'll be striving to achieve going forward.
Of course it's crucial to look at the facts—what goals did they hit and which ones did they fail to achieve—but it's also important to get a pulse for how your employees felt about working towards them. Was striving to meet goals manageable or overwhelming for them? Did they feel challenged and motivated or too challenged and burnt out? Asking your employees for feedback will give you a bigger picture and enable you to help them set ambitious, yet realistic goals.
After setting these new goals, it's imperative that you make sure your whole team is on the same page. Schedule a meeting for your employees to share their goals with the rest of the team. Doing so will ensure that all of your employees are heading in the same direction and can offer each other support if needed.
---
Helping employees set goals is only one piece of the performance management puzzle. From providing them with professional development opportunities to asking for feedback on your management style, find out how to set your employees up for success in A Manager's Guide to Performance Reviews, Goal Setting & Professional Development.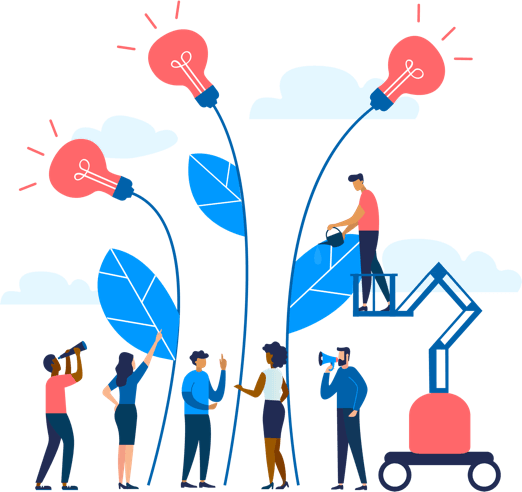 See how Namely's flexible solution will help you streamline your HR processes by having your people, payroll, and benefits info all in on place.
Get a demo
Subscribe
Get the latest news from Namely about HR, payroll, and benefits.
Get the latest news from Namely about HR, Payroll, and Benefits.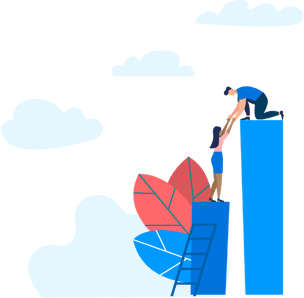 X
Get the latest news from Namely about HR, Payroll, and Benefits.