HR
8 Things HR Needs to Know in a Growing Company

High growth impacts a business on many fronts. For HR, a growing workforce means new considerations pop up every day, from compliance to company culture. Last week, as part of our local event series, Namely compliance gurus Andy Przystanski and Manuel Martinez-Herrera joined forces with Senior HR Manager at Outdoor Voices, Laxmi Shetty for a candid conversation in Austin, Texas.
They shared the most important considerations for HR leaders of fast-growing companies. Here are their eight top tips:
1. Compliance is Cumulative
As you grow, compliance has a sort of snowball effect. With each additional employee, you're likely subject to a new set of regulations. Compliance also has three distinct (and often contradictory) layers to be aware of—federal, state, and local. In addition to the overarching federal laws, different cities and localities likely have their own unique set of compliance requirements to take into account. Work closely with a local lawyer and follow online newsletters to stay alert to the latest compliance updates.
2. Discrimination Laws Take Effect Earlier Than You May Think
15 is the magic number for discrimination. When you hire your 15th employee, Title VII kicks in, which protects employees from discrimination based on sex, race, national origin, religion, disability, and even genetic information. In other words, once you have 15 employees, an organization cannot retaliate against an individual who files a discrimination complaint. In some jurisdictions, this law comes into effect at less than 15 employees, so be sure to check your local requirements.
3. Get Ready for Benefits
At 50 employees, it's time to offer insurance to employees. In the wake of many legal obstacles, the Affordable Care Act's individual mandate was ultimately repealed, but the employer mandate remains in effect. This means that once you hire your 50th full time employee, you'll need to offer a benefits package. Keep in mind that under the ACA, "full time" is defined as working at least 30 hours a week, or 130 a month. You'll be required to report proof of employee coverage to the IRS.
At 50 employees, you're also required to offer 12 weeks of unpaid job-protected leave in accordance with the Family and Medical Leave Act (FMLA).This legislation protects employees in the event of a family medical event, such as a birth, adoption, or medical emergency.
4. Don't Miss Reporting Deadlines
Every milestone comes with its own paperwork, and once you hit 100 employees, it's time to report on company demographics. This requires private companies to fill out an Employer Information Report (EEO-1) each year. This report is due on March 31, so don't let it sneak up on you as you scale.
5. Spend Time Building Processes
Laxmi helped grow her company from 80 employees to 153 in one year. Even though Outdoor Voices almost doubled in size, she remains a one-person HR team, handling the full scope of responsibilities. Within her first month on the job, it was already time for ACA reporting. The process of finding, organizing, and submitting the information was nothing short of a challenge. After working closely with her vendors, she established a process that turned this annual reporting cycle into the easiest process possible. Go the extra mile to do a thorough job the first time, because it will make it a whole lot easier the next time around.
6. Empower Managers
Working closely with managers can help ease the burden on HR as your workforce grows. "I lead a lot of feedback trainings," says Laxmi, "and also provide tools like a 30/60/90 deck for managers to try and fill out on their own. After they take the first stab, we go over it together." Equipping managers to do much of the onboarding and coaching work themselves helps them become true partners to HR and stronger leaders.
7. Lean on Your Network
Small and one-person HR teams need a network of peers to bounce ideas off of and gut check your initiatives. "Maximize networks, and don't be afraid to ask questions," recommends Laxmi. "There is always someone who is thinking about or has dealt with the same thing as you."
8. Scale Your Culture
Beyond compliance, maintaining your company culture is important to employee engagement and retention. As an activewear brand, Outdoor Voices' culture is all about going out and doing things. "As we expanded to seven retail locations across four states and a corporate office, we aspire to practice what we preach throughout our entire organization," says Laxmi. These values ensure that their growing company stays unified around a central culture.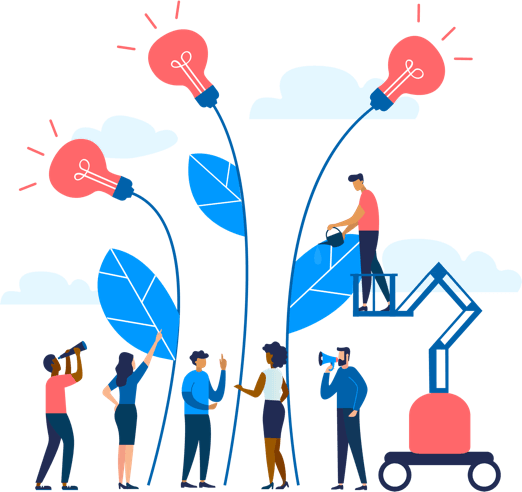 See how Namely's flexible solution will help you streamline your HR processes by having your people, payroll, and benefits info all in on place.
Get a demo
Subscribe
Get the latest news from Namely about HR, payroll, and benefits.
Get the latest news from Namely about HR, Payroll, and Benefits.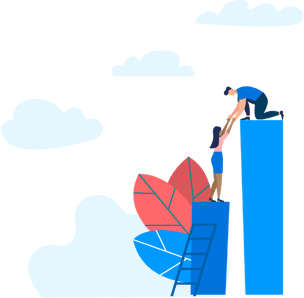 X
Get the latest news from Namely about HR, Payroll, and Benefits.