HR
Navigating Federal and State Anti-Harassment Laws
There's no two ways around it: combating workplace harassment remains one HR's most pressing challenges. That isn't just a perception shaped by today's headlines; since 2010, the Equal Employment Opportunity Commission (EEOC) has processed nearly 90,000 harassment claims, winning over $300 million for victims.

For over fifty years, federal and state lawmakers have worked to snuff out the problem through legislation. The result? A web of complex, sometimes contradictory requirements for employers to abide by when drafting their anti-harassment policies. Now more than ever, it's critical to make sense of it all. Here's what you need to know.
Title VII and Harassment
At the federal level, the Civil Rights Act of 1964 protects workers from discrimination based on their sex, race, religion, and other protected traits. While that's employment law 101, what you might not know is that the law also protects individuals against harassment. Title VII, the part of the law most pertinent to employers, classifies sexual harassment as sex discrimination, empowering the EEOC to hold employers accountable in court. The same dynamic applies to harassment based on race and other protected traits.

The EEOC places particular emphasis on sexual harassment, which it defines as any "unwelcome sexual advances, requests for sexual favors, and other verbal or physical conduct of a sexual nature." Title VII specifically outlines two categories of sexual harassment: quid pro quo (e.g., sex for a promotion or raise) and "hostile work environment" harassment. The latter category requires a pervasive culture of harassment, where incidents are not tied to any particular job advantage or benefit. When employers are deemed to encourage or inadequately combat harassment, in the law's eyes they are promoting a hostile environment—hence the category's name.

Be sure to note that Title VII extends protections to both victims and third parties, by making it unlawful for businesses to retaliate against employees engaging in a "protected activity," like filing a harassment complaint or serving as a witness. Even if an HR investigation yields no wrongdoing, these individuals are still protected by federal law.
State and Local Laws
While Title VII may be law of the land, states can (and often do) go a step further in offering protection to workers. One particular area where states differ is the definition of what constitutes a protected demographic or trait. Federal law protects individuals from harassment based on race, religion, national origin, sex, age, disability, veteran status, and citizenship. Some states broaden this to gender identity, sexual orientation, and nearly a dozen other traits. In New York, for example, marital status is a protected trait. In Washington D.C., political affiliation enjoys that status as well, meaning an individual subject to verbal harassment for their political beliefs could reasonably have a case in court. Always consider your local jurisdiction's protected traits when investigating potential cases of harassment that don't fit the mold.
Some states also require employers to offer anti-harassment training. The below accounts for laws applying to the private sector—note that government agencies and contractors are often subject to other rules.

California: Businesses with 50 or more employees are required to train supervisors for a minimum of 2 hours of training, every two years. The training must take place within the employee's first six months on the job.

Connecticut: Businesses with 50 or more employees are required to train supervisors for a minimum of 2 hours within their first six months.

Maine: Companies with 15 or more employees are required to offer anti-harassment training to all workers, regardless of rank or position. The training must occur within the employee's first 12 months of employment. New managers must also go through training within their first year post-promotion.

Anti-harassment training is a growing, billion dollar industry. While the efficacy of these programs remains a subject of debate, that hasn't dissuaded legislatures across the country from debating whether to mandate them. Even Congress appears to be sold on the value of anti-harassment training. Make it a habit to regularly check on the progress of anti-harassment legislation by subscribing to HR newsletters or checking compliance resources like HR News.
Regardless of whether it's based on sex, race, or any other protected trait, combating workplace harassment should be one of your organization's core priorities. That said, the best company policies aren't designed just to meet a compliance requirement. Ensuring that workers feel safe and respected at work is the most essential duty of any HR department, and it merits going above and beyond what even the most stringent laws mandate. Consult with an employment attorney or external advisor on ways you can improve your anti-harassment strategy.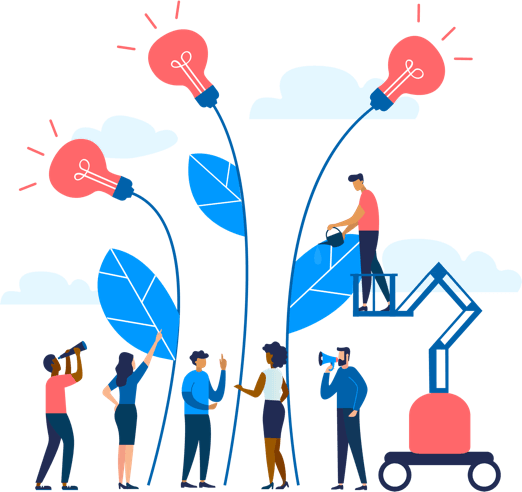 See how Namely's flexible solution will help you streamline your HR processes by having your people, payroll, and benefits info all in on place.
Get a demo
Subscribe
Get the latest news from Namely about HR, payroll, and benefits.
Get the latest news from Namely about HR, Payroll, and Benefits.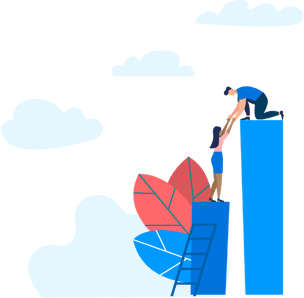 X
Get the latest news from Namely about HR, Payroll, and Benefits.