Employee Engagement
How Outdoor Voices Built an Employee Culture of 'Doing Things'

Outdoor Voices has gained major traction in the activewear space. Founded in 2014 by then 25-year-old CEO, Tyler Haney, the apparel company has grown to 130 employees with headquarters in Austin, TX, offices in New York City, and shops in six cities across the country. Last year, Haney recognized that it was time to bring in an expert to manage their growing workforce and hired Laxmi Shetty as Senior HR Manager.
We spoke with Namely client Shetty to learn how she scaled HR as a one-person team.
How did you get your start in HR?
Laxmi Shetty: In college, I actually wanted to be a pediatrician. I was pursuing a degree in psychology with a focus on pre-med, but along the way, I realized I didn't want to go to medical school. After graduating I had to figure out where I wanted to land, and I thought it might be in corporate mergers and acquisitions, so I joined a law firm.
After three years, I decided to pursue my MBA, with a focus in marketing or HR. I later joined an Austin-based tech company, and a few years in on the People team, I realized that this is my passion. I found my calling, and I haven't looked back.
What is your favorite part of HR?
LS: As cliché as it may sound, it's the people. Our team is very much like a family. HR is a strategic role in a business, and we're not just there to cut checks or to hire and fire employees. I build relationships and influence decisions on important initiatives like career development, compensation, and benefits. I love people, and my degree in psychology has actually helped me to be more perceptive with my team.
How has your role evolved over time?
LS: I'm just on the verge of my one-year anniversary. It's really exciting to work at startups and smaller companies because you get to see the direct impact of what you're doing. You don't always get that kind of visibility at larger companies. My role is constantly evolving and encompasses all of the different pieces of HR. Sometimes I'm heads down in the system, while other times I'm working with the leadership team on strategic initiatives, or holding weekly office hours for employees.
I'm one person to 130 people, but I'm also their only HR person, so it's important for me to build relationships both on the corporate side and the retail side. We have a lot of employees who are early in their careers, so we have an opportunity to make an impact. The way I look at it, everyone won't stay forever, but I want employees to look back on their time here and think "OV really impacted my career and helped me achieve my goals."
Do you have any advice for other one-person HR teams?
Network as much as you can. 99 percent of the time there's someone in your boat, and people are willing to help. Even if you just need a sounding board, don't be afraid to ask: "What am I missing, or have I thought about all the possibilities?"
What does "Outdoor Voices" mean?
LS: I love this question! Our motto is all about doing things—it's not about being competitive or being the best. We just want to inspire people to get out there and start moving. As a kid, you come into the house and your parents tell you to use your "indoor voices," so "outdoor voices" resonates with our mission to get outside, get loud, have fun, and let loose.
The OV brand centers around comfort and fitness. How does this influence your internal culture?
LS: I inherited such a wonderful company culture that's been built by our CEO and Founder, Tyler Haney. At work, we live out our motto of "doing things"—whether it's holiday tree-decorating, yoga in the studio, or wellness Wednesdays, we want employees to make time for themselves in their busy days.
We also have a system in the office called "hearts and stars," where employees receive a heart for participating in an event and a star for hosting an event. Once a quarter we have a team-wide event, which is a great way to build relationships in a less formal setting. When I first started, we all went rock climbing together.
OV has undergone rapid growth. How do you uplevel employee experience to keep up with how quickly things are changing?
LS: Tyler laid an amazing foundation. She's great about getting the team out and making sure we're all participating. To celebrate our growth, we held our first-ever company offsite and flew our entire New York team down to Austin. One of our activities was to go out to the nearby trails and hand out OV swag to anyone we passed. It was a such a fun way to get to know our teammates and get people excited about the brand.
Our OV Continuing Education program also gives employees the opportunity to experience a range of activities, like going to a greenhouse to learn about potting plants. It's these types of initiatives that unite our growing team.
How do you manage multiple locations with corporate and retail employees?
LS: We try to maintain our company culture across locations, so every team has parallel "doing things together" initiatives. The Austin team usually hops outside for 30 minutes to shoot some hoops. In New York, the team usually goes for a jog. Our retail store managers live our motto by organizing activities for their teams too.
With so many remote locations, HR visibility is really important. I try to make it to our New York office at least once a quarter and to our retail locations as often as possible. Whenever I go to one of our store locations I spend time watching and helping. All new hires go through me for onboarding, so I work hard to get to know them and maintain those relationships.
How do you manage hourly and seasonal workers?
LS: Our shop leaders are really good at planning for the holiday season, and we're transparent with our seasonal workers. A lot of seasonal employees have actually turned into regular store employees. When we opened our LA pop-up shop earlier this year, it was only open for six weeks, and we hired a great team on the ground. About two months after that, we opened a permanent store in LA, and many of those employees came back to work for us.
What is it like to build a team in Austin?
LS: We first started in New York, but after a few years realized Austin, TX was the right place to build our headquarters and establish our permanent home. The location very much embodies who we are as a company, and Austin supports a lifestyle built around daily activity.
Austin is a growing city, so it can be very competitive to recruit talent. You have to make sure your company really stands out.
What are the HR challenges you're most focused on over the next six months?
LS: One of my big goals since starting at OV has been to roll out a performance management initiative. From beginning to end, I had to decide what questions to ask, how to configure it in our system, and how to guide managers on providing good feedback. We ended up with 100 percent completion rates, which was so exciting, and now I'm focused on how to take performance management to the next level. I want to work with leaders to build out a career matrix. I also want our team to feel like they have a stake in HR decisions and easier access to information around common questions.
As we move into the new year, I'm super excited about the stage that we're at. The vision and hunger is tangible across the entire team, and it's so exciting to see how customers have reacted to the brand. Oprah wore our leggings! There's so much momentum right now.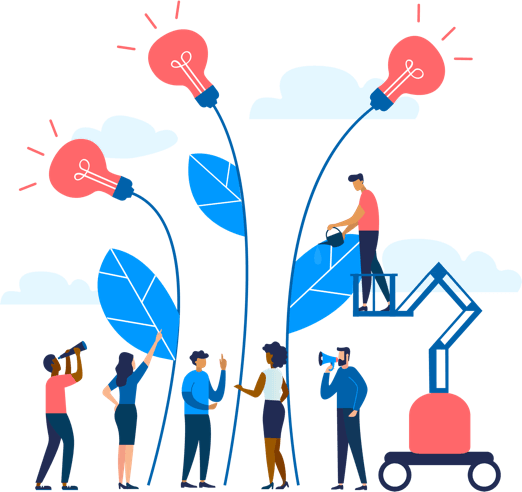 See how Namely's flexible solution will help you streamline your HR processes by having your people, payroll, and benefits info all in on place.
Get a demo
Subscribe
Get the latest news from Namely about HR, payroll, and benefits.
Get the latest news from Namely about HR, Payroll, and Benefits.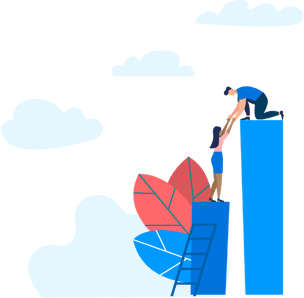 X
Get the latest news from Namely about HR, Payroll, and Benefits.