HR
Top HR Conferences to Attend in 2020

Where is the best place to learn the latest industry trends, hear from industry thought leaders, and network with your peers? HR conferences of course.
As a busy HR professional, it can be challenging to break out of the avalanche of daily responsibilities and gain some perspective on your HR practice.
Luckily, you're not alone! There is an entire community of HR professionals looking to grow their career and networks too. You just need to know where to look. To help you find the human resources conference that's right for you, we've rounded up the best HR conferences across the country
1.
HCI 2020 People Analytics & Workforce Planning Conference
Aventura, FL | March 23-25
Are you tasked with the responsibility of growing your company's workforce this year? Then this is conference for you. Attendees receive helpful guidance on how to make strategic and data-driven hiring decisions.
Oakland, CA | March 9-11
Brought to you by the Next Concept Human Resources Association (NCHRA), HR West will equip you with the tools needed to address an increasingly global workforce, the hi-tech boom, and the ever-evolving definitions of work.
Chicago, IL | July 14-15
Nashville, TN | November 5-6
Looking to build out your onboarding and talent development initiatives? This conference gives you the tools to help improve employee performance with a stronger learning experience.
Washington D.C. | March 15-17
Compliance can be one of the biggest hurdles in the field of HR. Professionals from across the nation attend this conference to catch up on the latest HR legislation and stay ahead of the curve.
New York, NY | TBD
Join talent acquisition thought leaders for interactive workshops, roundtables, and problem-solving sessions. The world of work is changing rapidly, and this is your opportunity to help drive the future of recruiting.
Austin, TX | April 23-25
Get up to date on the latest research in industrial and organizational psychology, and how it can be applied to your workplace. I-O practitioners at SIOP will give you tools and insights to better understand and support your workforce.
Las Vegas, NV | April 15-17
Benefits have become an increasingly important piece in attracting and retaining employees. Learn how to craft a robust benefits program that appeals to candidates without breaking the bank.
8. Namely Connections
Austin, TX | February 19-20
Boston, MA | April TBD
Washington D.C. | May TBD
Chicago, IL | July TBD
Los Angeles, CA | September TBD
New York, NY | October TBD
Atlanta, GA | November TBD
Namely's regional event series, Namely Connections, is touring 7 cities in 2020. Kicking off the tour this February in Austin, TX, Namely Connections is a two-day event for Namely clients and prospective clients. Namely Connections offers the opportunity to spend one-on-one time with Namely experts, engage and network with other HR professionals, and hear more about exciting product updates designed to make the workplace run more effectively.
Orlando, FL | May 5-8
Take part in the world's largest payroll conference and unite with an enthusiastic group of compliance aficionados. Register for a week of new insights, numerous workshops, and networking.
Denver, CO | May 17-20
Join an expert community of practitioners to get up to date on best practices and solutions for your training and learning programs. Get the know-how to offer your employees top of the line development opportunities.
Everett, Massachusetts | June 22-24
With unemployment at an all time low, hiring quickly and efficiently is more important than ever. This conference gives you the tools to optimize your talent acquisition efforts and bring in top talent at scale.
San Diego, CA | June 28-July 1
SHRM is a great place to start for those who are either generalists, handle multiple parts of HR, or are in the early stages of their careers. Don't miss the opportunity to select from a variety of sessions and get information that is tailored to your practice.
Chicago, IL | July 27-29
Employee engagement can increase workplace productivity and overall happiness. This forum will provide ways to help you build a culture that attracts, engages, and retains employees.
Las Vegas, NV | October 13-16
Technology reduces the time spent on administrative tasks, giving HR the opportunity to allocate more time to engagement initiatives. Discover the latest HR technology trends to help you optimize tedious business processes.
Fort Worth, TX | October 27-30
This conference attracts attendees for the largest regional educational and networking HR conference. Join over 2500 attendees for interactive sessions, innovative exhibitors, and educational speakers.
San Francisco, CA | February 11-12
Hiring Success emphasizes the importance of talent acquisition. With over 100 speakers, 1,200 attendees, and lots of different networking sessions, this conference is reshaping the future of recruiting.
---
Don't see the right fit? Be sure to check out your favorite associations to see the local events and meetups they offer.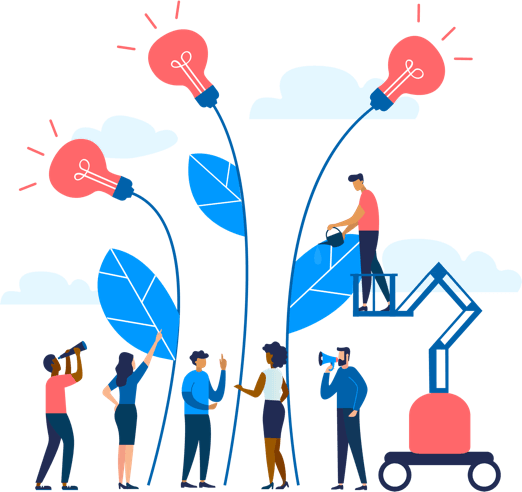 See how Namely's flexible solution will help you streamline your HR processes by having your people, payroll, and benefits info all in on place.
Get a demo
Subscribe
Get the latest news from Namely about HR, payroll, and benefits.
Get the latest news from Namely about HR, Payroll, and Benefits.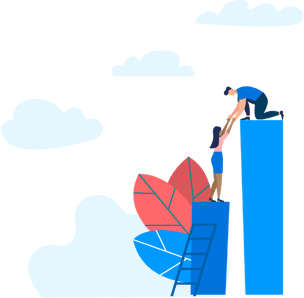 X
Get the latest news from Namely about HR, Payroll, and Benefits.