Benefits
5 Tips for Building a Robust Benefits Package

Benefits fall among the top line items of any employer budget—up next to payroll and real estate. Plus, your benefits package can be a huge driver of company culture, recruiting, and acquisition. 76% of employees say that benefits are a very important factor in deciding whether or not they accept a job. At a time when attracting and retaining employees is harder than ever, a strong benefits package can be a powerful tool to help you along the way.
Employees demand more because the workplace looks different than ever before. The reality is that workplace demographics are increasingly fluid and diverse. Simply put, a one-size-fits-all benefits package cannot accommodate the full spectrum of employee needs and wants. 89% of employees between 18 and 34 prefer benefits over a pay raise, so it's crucial to put together a package that has something for everyone.
So how do you build a benefits package that resonates with today's workforce? Here are five tips for getting started:
1. Check Your Core
Your benefits package should have three layers—your core health insurance, ancillary benefits, and perks. Before building out your ancillary benefits and perks, make sure you have a strong core offering that supports your employees.
Ensure that your core benefits align with your cultural strategy—and your budget. Find a good broker and work closely with them to stay on top of industry trends. There are ways to get creative, such as changing how your plans are actually funded, which can help reduce costs and enable you to ultimately offer more to your employees.
Consider alternative funding solutions—such as HSAs, FSAs, and HRAs—at little or no additional cost to you. Additionally, many voluntary benefits tend to come at no cost to the employer. Offering supplemental health for emergencies, financial wellness or money management programs, or telehealth as voluntary benefits can round out your core offering.
2. Understand Your Employees
A good benefits package starts with a thorough understanding of employee demographics and needs. For example, if many of your employees are starting families, you might offer perks like sponsored childcare, discounted movie tickets, relationship counseling, or even onsite services such as car repair and dry cleaning.
Culture should also be a key driver of your benefits offering. Health and mindfulness have become increasingly important throughout the workforce, so providing subsidized gym memberships, healthy snacks, or monthly massages can encourage engagement and even increase productivity.
3. Think Outside the Box
While benefits can help attract top talent, more and more so-called "competitive benefits" are starting to blend together. Things like snacks and team happy hours don't pack the same punch they once did.
To be competitive, your benefits package has to go above and beyond. Don't assume you know what matters to your employees; instead, do a deep dive into actual employee interests. Offering out of the box perks like pet insurance, skill development courses, or in-office yoga can set your company apart—and more importantly contribute to your existing company culture.
4. The Best Things in Life are Free
...And the same can be true at work. There are a variety of employee perks that can be low or no-cost to the company, such as pre-tax savings benefits and work from home policies. One of the most impactful and cost-effective ways to engage employees is through recognition.
There are a variety of ways to build a culture of recognition, such as milestone appreciation (i.e. celebrating work anniversaries). Not only is recognition cost effective, it is also a huge driver in employee engagement, increasing job satisfaction and employee retention.
Of course, there are monetary ways to provide recognition, such as spot bonuses, but more often than not, the best recognition is personal. A generic gift card will be significantly less meaningful than a personalized recognition of a tenured employee.
5. Communicate Effectively
What are great benefits if no one is using them? That's why communication is key. Keep in mind that you need to promote your perks many different times and ways before employees take notice.
Use employee champions or cultural ambassadors to help get the whole team on board. Make sure the language you use in your communications is approachable and doesn't use too much HR jargon. Most importantly, ask your employees for ongoing feedback and survey them regularly to understand how they're responding to your offering.
Employees who feel like their needs are first priority at your company will be your biggest advocates. Satisfied employees are more likely to promote your company to their friends and colleagues. If you put the time and effort into crafting a well-rounded benefits package, you'll see the positive effects across your employee lifecycle.

For more information on benefits packages and employee benefits in general, take a look at our comprehensive Employee Benefits Guide.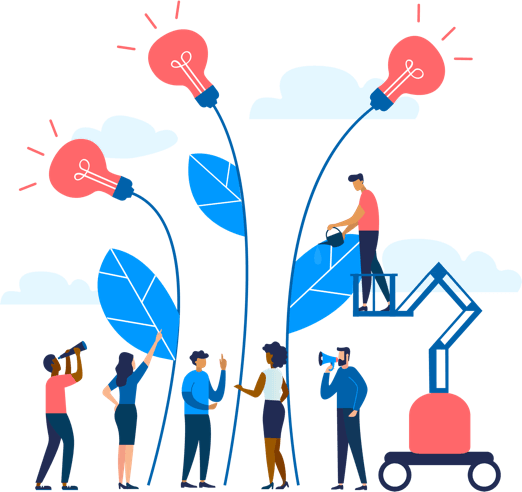 See how Namely's flexible solution will help you streamline your HR processes by having your people, payroll, and benefits info all in on place.
Get a demo
Subscribe
Get the latest news from Namely about HR, payroll, and benefits.
Get the latest news from Namely about HR, Payroll, and Benefits.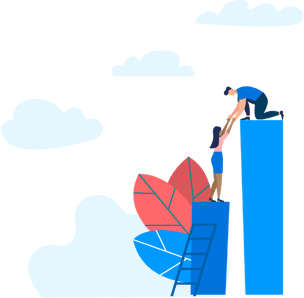 X
Get the latest news from Namely about HR, Payroll, and Benefits.