HR
HR Conference Checklist: Getting Your Money's Worth

HR conferences provide a great opportunity to meet like-minded professionals, learn new skills, hear expert advice, and stay up to date on industry trends and compliance changes. Attending an industry conference can be an investment in yourself, your career, and your current company.
With HR Redefined 2019 just around the corner, we wanted to share a few expert tips on how to get the most out of your experience. Here's your HR conference checklist to make sure you get the most bang for your buck.
1. Download the Conference Mobile App
Conference mobile apps act as your personal assistant for the event. They help you navigate the conference space and stay up to date on any last minute changes or special offers. They usually have the full conference schedule, descriptions and bios of sessions and speakers, a map of the conference and expo hall, a list of sponsors and their booths, and more.
2. Get Social
You don't have to wait until the first day of the conference to start networking. Let your existing network know you'll be attending by sharing your plans on social media. Be sure to tag the conference organizers and use the conference hashtags, like #HRRedefined2019, so fellow attendees can view your post too. You never know who could find your post and reach out! Once you're at the conference, be sure to tweet, post, share, and tag to share your conference experience with your network, followers, and new friends.
3. Divide and Conquer
You can't be in two places at once—or can you? If you're attending the conference with colleagues, split up so you can cover sessions occurring simultaneously and then compare notes afterward. You'll maximize your time at the conference and the number of ideas and takeaways you bring back to your company. Don't worry if you're attending HR Redefined alone, we'll be sharing detailed session recaps on the Namely Blog in the weeks following the conference so you can catch up on anything you missed at the conference.
4. Take Notes
You may be tempted to sit back and just take it all in, but be sure to jot down a few notes to remember key ideas and insights during conference sessions and keynote addresses. Even if the conference organizers plan to send out presentation decks after the conference, you don't want to lose your train of thought. You never know when inspiration will strike—so come prepared with a notepad or laptop to save your ideas for later.
5. Meet Someone New
Don't forget to pack your business cards! HR conferences bring together a diverse group of passionate payroll, talent, and people professionals from all over the country. Don't let the opportunity to grow your network and meet new people pass you by. Set a personal goal to meet a certain number of people and establish meaningful connections. Take advantage of coffee breaks, meal times, and happy hours to step outside of your comfort zone and meet someone new.
Tip: The HR Redefined 2019 mobile app has a "community" feature, which lets you search, find, and message fellow conference attendees. It's a great way to connect with HR professionals in your industry, from similar-sized companies, or in interesting roles. Drop someone a message through the app and meet up for coffee during the conference! Click here to download the app.

6. Connect with Speakers
Don't be starstruck—reach out to the wealth of knowledge and expertise you have at your fingertips. Don't be afraid to approach speakers after their session or panel, strike up a conversation at a happy hour or networking event, or connect with them on LinkedIn or social media.
7. Try a New Technology
Conferences are a great time to try something new. Be sure to stop by the expo hall to watch product demos, learn more about exhibitors' products or services, ask questions, and speak with current clients. Even if you aren't currently considering new HR software, it's always a good idea to explore your options, so you're a more informed buyer when your company is ready to take that next step.
8. Follow Up
Set a reminder a week after the conference to touch base will all the great individuals you met at the conference. Send them a personalized note, follow up on a conversation you had, or share an interesting article to keep you top of mind and maintain your relationship beyond the conference.
9. Schedule a Debrief
Don't forget to spread the wealth, especially if you were the only one on your team to attend the conference. In the days following the conference, organize your notes and whip up a quick presentation to share conference highlights and key takeaways with your team, department, and manager. Showing the value of the conference and how you plan to implement these ideas at your own company helps prove the worth of your experience and hopefully increases the odds you or someone else on your team will have the opportunity to attend a conference in the future.
---
Lastly, don't forget to think about what you want to get out of the conference. This checklist is a great way to get you started, but be sure to set some personal goals and add them to the list. That way you can hold yourself accountable and ensure you capitalize on all the opportunities your next HR conference has to offer. Good luck checking things off your list and don't forget the most important task of them all: have fun!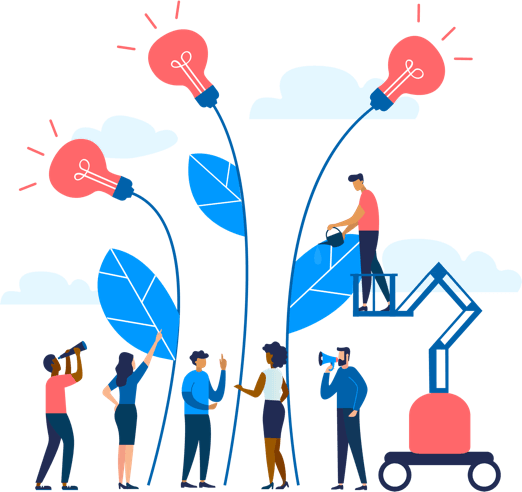 See how Namely's flexible solution will help you streamline your HR processes by having your people, payroll, and benefits info all in on place.
Get a demo
Subscribe
Get the latest news from Namely about HR, payroll, and benefits.
Get the latest news from Namely about HR, Payroll, and Benefits.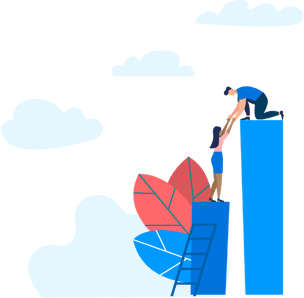 X
Get the latest news from Namely about HR, Payroll, and Benefits.