Compliance
Over 80 HR Laws Take Effect on Jan. 1
Forget the champagne and confetti—HR teams have a different kind of New Year's tradition.

Every January, states and cities across the country enact laws impacting company policies and employee wages. While the Trump administration has slowed regulations at the federal level, local activity has remained fast and furious. Over 80 new employer requirements will take effect on January 1, 2019, involving workplace issues ranging from overtime exemption to criminal history access.

Don't know where to start? We've summed up some of the most significant changes to prepare for.


Unprecedented Wage Increases
For labor advocates in the Emerald City, the "Fight for $15" is so last year. Starting January 1, Seattle's minimum wage for businesses with 500 or more employees will climb to $16 per hour. That's the highest minimum wage in U.S. history, and one that has generated a healthy amount of debate from economists and political pundits across the country.

Economics aside, a handful of states (and a much longer list of cities) have increases scheduled in January. Below are some highlights at the state level:

Alaska: $9.89
Arizona: $11.00
Arkansas: $9.25
California: $12.00 (varies by company size)
Delaware: $8.75
Florida: $8.46
Maine: $11.00
Massachusetts: $12.00
Minnesota: $9.86 (tied to company revenue)
Missouri: $8.60
Montana: $8.50
New Jersey: $8.85
New York: $11.10 to $15.00 (depending on region, size, and industry)
Ohio: $8.55
Rhode Island: $10.50
South Dakota: $9.10
Vermont: $10.78
Washington: $12.00
While the above list represents changes scheduled for January 1, note that sizable number of jurisdictions aren't shy about increasing minimums midyear. Delaware, Illinois, Maryland, Minnesota, Oregon, and Washington D.C. all have scheduled increases on July 1, 2019.


New York's Updated Overtime Threshold
While most U.S. employers dodged major changes to overtime rules back in 2016, New York businesses weren't so fortunate. The Empire State maintains its own set of overtime rules that go above and beyond what's required under the Fair Labor Standards Act (FLSA).

Next year, the minimum amount a New Yorker needs to earn to be exempt from overtime will range between $43,264 and $58,500 per year. In comparison, the federal overtime threshold currently sits at $23,660 per year—a figure that hasn't been updated since 2004. A list of New York overtime thresholds and their associated regions and company sizes can be found below.


New York City (Under 10 Employees): $52,650 per year
New York City (10 or More Employees): $58,500 per year
Nassau, Suffolk, and Westchester Counties: $46,800 per year
New York State (Everywhere Else): $43,264 per year


Empire State HR professionals with a keen eye for detail will be quick to note that these requirements technically take effect on December 31—so don't drop the ball on New Year's Eve.


Anti-Harassment Requirements
Heading into 2019, combating workplace harassment remains one HR's most pressing challenges. Since 2010, the Equal Employment Opportunity Commission (EEOC) has processed nearly 90,000 harassment claims, winning over $300 million for victims. Given that 2018 was the year of #MeToo, it should come as no surprise that state and city governments have rallied to address workplace harassment.

On January 1, California, Delaware, New York and Washington will collectively enact 12 new employer requirements related to discrimination and harassment. In New York, state contractors will be required to draft and maintain sexual harassment policies and enroll their employees in training programs. Delaware employers with 50 or more workers will now be required to enroll managers in anti-harassment training every two years.


Over a Dozen New California Regulations
When it comes to employment law, California is in a class of its own. The state and its cities are known for their robust (and sometimes contradictory) employer requirements. Given the extra work involved, it's no surprise that California HR professionals earn an average of $96,000 per year, far more than those in nearly every other state.

On January 1, over a dozen HR laws, amendments, and city ordinances will take effect in the Golden State. The topics addressed by the legislation include workplace harassment, criminal history access, and even meal breaks. Here are some of the highlights:

AB 1976
Effective January 1, workplace restrooms can no longer be offered as a place for nursing employees to express milk. The amendment also clarifies which conditions need to be met for a space to qualify as a lactation room.
SB 1412
Existing state law forbids California employers from asking job applicants about expunged or sealed criminal records. This amendment clarifies that employers may ask for these records when the job is one where a conviction would automatically disqualify a candidate under federal and state law.

SB 224
This amendment gives the California Department of Fair Employment and Housing the power to investigate sexual harassment claims made between individuals in a "working relationship," even they aren't technically employed together—like a company executive and an investor, for example.

SB 3109
Employer agreements made on or after January 1 that limit an employee's right to testify in cases involving criminal conduct or sexual harassment in the workplace will be unenforceable.


---

The above represents just a sampling of the 80-plus laws set to take effect in January. Remember that the beginning of the year isn't the only time when major compliance changes can catch employers by surprise. To stay up to date year round, subscribe to Namely's weekly newsletter. Additionally, always be sure work closely with employment counsel that specializes in your local jurisdiction's compliance requirements.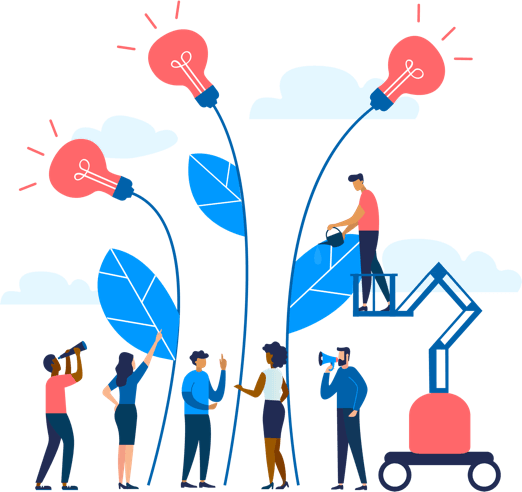 See how Namely's flexible solution will help you streamline your HR processes by having your people, payroll, and benefits info all in on place.
Get a demo
Subscribe
Get the latest news from Namely about HR, payroll, and benefits.
Get the latest news from Namely about HR, Payroll, and Benefits.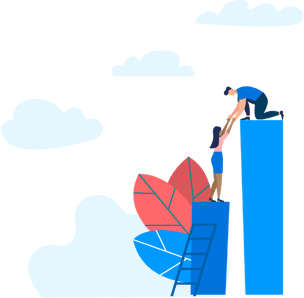 X
Get the latest news from Namely about HR, Payroll, and Benefits.