Compliance
Trump's Impact on HR, So Far
Last year, the Namely team attempted to forecast what President Trump's election would entail for HR professionals. We analyzed the prospects for change around issues like overtime, the minimum wage, and health insurance.

Eight months later, what has the new administration done for HR so far? Let's break down what's happened since we last tried to measure the "Trump effect."
Overtime: Trump & Acosta Pump the Brakes

Unless you were sleeping under a proverbial HR rock, you likely remember overtime compliance being a massive headache in 2016. The Department of Labor (DOL), under then-President Obama's direction, unveiled new reforms to overtime that would have doubled the minimum salary for exemption from $23,660 to $47,476 per year. The news drew polarized reactions from employee and employer advocates, and it eventually spurred 21 Republican governors and the US Chamber of Commerce to file a lawsuit against the administration. Just weeks before the rules were set to take effect, a federal judge stepped in and halted the new rules' implementation.

As we predicted in November, President Trump's administration set the last nail in the rule changes' coffin. Earlier this summer, Secretary of Labor Alex Acosta announced he would not try to defend the Obama administration's overtime changes in court, and instead he would seek the input of the business community in drafting new rules.

While nothing has tangibly changed about overtime since Trump's inauguration—the salary threshold remains at $23,660—the pressures surrounding any looming overhauls to overtime have effectively been lifted. Breathe easy, HR.

Minimum Wage: The Patchwork Gets Even Patchier

Back in November, we thought that the president might work with Congress to enact a modest minimum wage increase, at or around $10 per hour. Though we didn't put a specific timeline forward, we argued it was nearly inevitable given the amount of time that has passed since the last federal minimum wage increase, up to $7.25, back in 2008. In the past decade, state and local minimum wages have creeped closer to $15—over double the federal minimum. The figure below shows just how dramatically the gap between federal and local wages has grown.

Since Inauguration Day, the president has been mum on the minimum wage. While it might be tempting to believe this means a smoother ride for HR and compensation professionals, it hasn't played out that way. States and city lawmakers, emboldened by a perceived unwillingness to act in Washington, have redoubled their efforts back at home. If the so-called patchwork of multistate wage and hour laws was complex before, it's only gotten more complicated since November.

The Affordable Care Act: Business as Usual

Back in November, we knew President Trump's campaign promise to repeal the Affordable Care Act (ACA) or "Obamacare" would be hard to fulfill quickly. Even so, little did we know how dramatic the process would be, or how HR professionals would inevitably be caught in the middle while Congress deliberates the future of American healthcare.
The ACA comes with some pretty big asks for HR, namely its employer mandate and reporting requirements. Anyone who's worked with benefits knows that change in the industry happens slowly, and that adapting to new federal requirements on a dime is no small task. The on-again, off-again nature of ACA repeal has only exacerbated the HR's anxieties around health insurance and its affordability to both the business and its employees.

Here's a tip: given recent events in Washington, don't bank on a last minute reprieve from your ACA reporting duties next spring. If you don't already have a partner managing your 1095 and 1094 reports, consider evaluating vendors as soon as you can.
Politics in the Workplace

Let's take a step back from the major compliance trends and focus on the day-to-day. Regardless of whether you consider yourself conservative or liberal, there can be little doubt that politics' share of the news cycle, and office conversation, has grown exponentially. A recent Gallup poll revealed that sixty percent of U.S. workers believed politics were being discussed at work more often than in the past. Per another survey, nearly 20 percent of employees admitted to arguing with a co-worker about President Trump. For HR, the phenomenon presents an interesting dilemma: when does healthy debate become a workplace concern?

Banning political discussion outright isn't feasible. Instead, encourage employees to keep it civil and strictly political. Frequently intertwined, high-risk subjects like religion should remain off-limits. Permitting discussion around topics like religion and ethnicity can put your business at risk of a discrimination claim or even catch the eye of the Equal Employment Opportunity Commission (EEOC).

Keep an ear to the ground and an eye on the news, since every week seemingly brings a new, polarizing subject to be debated or discussed at work. The good news? Even with the added chatter, only 11 percent of employees actually believe political debate has negatively impacted their performance.
What will the next few years of the Trump administration bring to the workplace? Predicting the future is no small task, but we can say with certainty that President Trump's potential impact over the next fours years is undeniable.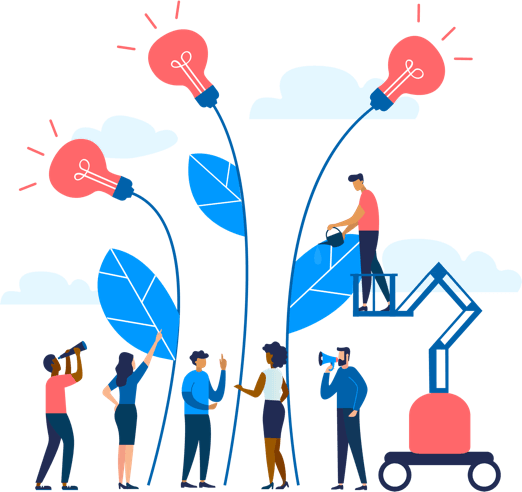 See how Namely's flexible solution will help you streamline your HR processes by having your people, payroll, and benefits info all in on place.
Get a demo
Subscribe
Get the latest news from Namely about HR, payroll, and benefits.
Get the latest news from Namely about HR, Payroll, and Benefits.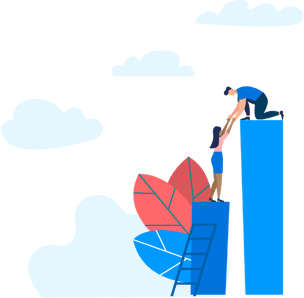 X
Get the latest news from Namely about HR, Payroll, and Benefits.