HR
Meet Namely: Jeremy Cosme

In college, Jeremy Cosme saw HR as a perfect opportunity to combine his love of business and psychology. After having a difficult time breaking into the industry, he decided that a job at an HR tech company was a step in the right direction. Jeremy accepted a position as one of Namely's client support specialists. Eager to learn all he could, Jeremy quickly moved up the ranks while helping Namely's people team on the side.
When a new role opened up on the People Team, Jeremy's interests and contributions didn't go unnoticed. Now a senior associate of people operations, Jeremy makes Namely a great place to work during the day, all while pursuing a master's degree in human resources management at night.
We chatted with Jeremy about his role and what it's like to have a career in HR.

How did you end up at Namely?
I studied business administration in high school, but I decided I wanted to pivot and try psychology in college. I took a few HR courses during my undergraduate career and I figured that was the perfect way to merge business and psychology.
I knew I wanted to go into the HR space, but my first job after college was actually an account manager role at a non-profit. I got restless and I applied to get an advanced degree in human resources management at Rutgers University.
After I got into Rutgers, I heard about Namely and I loved that it was an HR tech company. At the time, I didn't have any direct HR experience, but there was an open account manager role on the client success team. I applied and got the job, but ultimately, I wanted to be on the HR team. I was extremely assertive and kept chatting up our people team, asking how I could get involved, and how I could learn. I was able to take on some of those opportunities until eventually my current role opened up!
What do you love most about your role?
I get to dig in to the employee engagement data. I can see how the company is performing across different teams and office locations, identify any gaps, and serve as a trusted partner to the leadership team.
What does your average work week look like?
Everybody works super hard at Namely, but I didn't realize how hard the people team worked until I joined it. Right now, we're gearing up for our next employee engagement survey and our benefits renewal period, so I've been helping out with that a lot. I'm always handling employee inquiries as they pop up and I help put together an HR data report for the executive team every week. And of course, I try to have some fun!
Is there something that would surprise people to learn about your job?
It's a lot more work than it looks. There's a lot that goes on behind the scenes. We work really, really hard—just like the rest of the company!
If you weren't in this role, what do you think you would be doing?
I always tell people I would be a rapper, but I can't rap. Maybe I'd be a rapper's manager or something like that! I do have dreams of opening up a daycare center and a funeral home. I'd love to run those behind the scenes. I think I could make a lot of money that way.
What is your favorite part about working at Namely?
I've had fantastic managers. I've had five managers since I've been here and all of them have been world-class.
What is your favorite part about working on the people team?
I feel like I know every single employee. We interact with employees every single day. I think besides your health and your family, your job is one of the most important things in your life. Being able to help shape someone's work experience and be a resource for them is really important to me.
What Is your favorite office snack?
Chocolate covered Oreos without a doubt. They're dangerous, but so good.
What is something you think your coworkers might not know about you?
I used to play the saxophone when I was in middle school. I like to think I was pretty good at it!
Do you have any advice for someone who would want to do your job?
Read, read, read. The industry is changing constantly. There are always new laws and best practices are always changing. Reading helps you stay on top of the latest news and trends.
Aside from that, just be yourself. It's really important for HR professionals to bring a human element to work. If we want employees to trust us and come to us with questions and concerns, we have to be ourselves and be human. It sounds cheesy, but it's true.
What do you like to do outside of work?
I listen to a lot of podcasts. My favorite podcast of all time is The Read, it's a pop culture podcast. I also work out three to four times a week…sometimes more on the three-side. I'm in school as well so I have homework too. But I'm most happy when I'm just chilling at home.
What would you say has been you best day at work?
Any time we wrap up projects as a team. Our team has grown in the past few months so it's great when we can all celebrate our accomplishments together. We recently completed up our performance acceleration project and employee wellness week, which were big wins for the team.
Is there anyone who's inspired you to get to this point in your career?
Beyoncé. Definitely her obviously, but also my parents. They're super supportive and are always so proud of me.


---

At Namely, our coworkers are one of the top reasons we love what we do. The Meet Namely series spotlights real Namely employees across the company. Stay tuned for more from the series to learn how we put HR for humans into practice.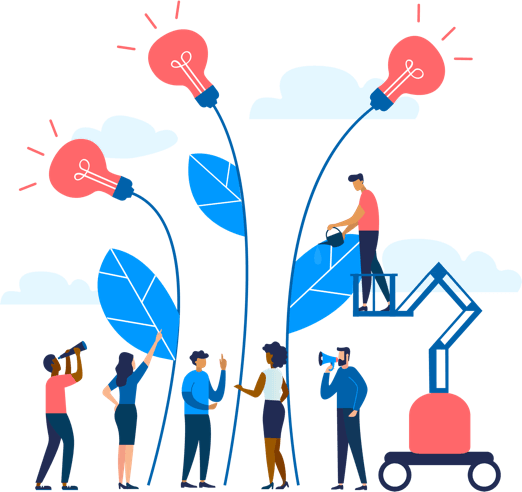 See how Namely's flexible solution will help you streamline your HR processes by having your people, payroll, and benefits info all in on place.
Get a demo
Subscribe
Get the latest news from Namely about HR, payroll, and benefits.
Get the latest news from Namely about HR, Payroll, and Benefits.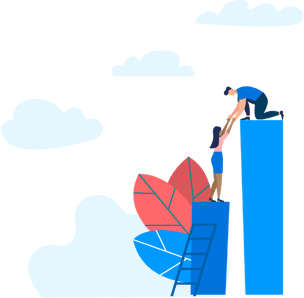 X
Get the latest news from Namely about HR, Payroll, and Benefits.