Benefits
7 Programs to Inspire Employee Health

In 2017, over 62,776,640 people searched "get healthy" on Google. Doing so is part of a familiar nationwide declaration that this will finally be the year to lose those five pounds, cook every night, cut out sugar, exercise four times a week, the list goes on. But more often than not, life gets in the way of the commitment it takes to execute on these goals. Let's be honest—between work and family, it can be hard to find time to make healthier choices. But what if your workplace offered resources to make it easier? Fortunately, many HR teams are already on the case, introducing a variety of employee health and wellness initiatives and perks.
Research shows that a healthier workforce is a more productive and engaged workforce. Need some inspiration to get started? Look no further than these seven companies at the forefront of employee health. Here's how these companies promote employee health and wellness in the workplace:
1. Choose Your Own Fitness Adventure
ClassPass, New York, NY
ClassPass has built their business on giving customers in 45 cities access to over 9,000 fitness classes. And when it comes to their own employees, ClassPass walks the walk. ClassPass employees can attend any class that motivates them for free—on their own or with coworkers. Employees are also free to wear workout clothes around the office, have access to subsidized bike share memberships, and receive fully covered One Medical memberships.
2. In-Office Massages
Zeel, New York, NY
It's hard to say no to on-demand massages right in your office. Headquartered in NYC, Zeel Corporate Wellness brings this perk to companies nationwide—and their employees also enjoy regular in-office massages. The team of 70+ employees loves this perk that leaves them feeling refreshed and pampered.
3. 24/7 Wellness
Software Advice, Austin, TX
Be it a kitchen stocked with fruits and veggies for snacking, free on-site yoga classes twice a week, monthly massages, standing desks, or their annual $250 wellness bonus for employees to use on any fitness related items, Software Advice offers employees the tools to live a healthier lifestyle while on the job.
Research shows that health management at work has a measurable return, so the leadership team takes it seriously. Not to mention, these programs are a huge advantage when recruiting new candidates.
4. Healthy Eating
Savorfull, Detroit, MI
Savorfull provides over 24,000 clients with healthy, allergen-friendly foods, lunch and learns, grocery store tours, and innovative nutrition programs. The Savorfull office is stocked with their own clean eating products for employees to enjoy, such as energy bars, cookies, chips, and other items that are free from artificial ingredients. Savorfull also provides a range of peanut and tree nut-free, gluten-free, dairy-free, vegan and kosher options for employees with dietary restrictions.
5. Fitness and Training Programs
Vanguard, Valley Forge, PA
With more than 16,600 global employees, Vanguard is committed to the health and wellness of their employees. In Pennsylvania, North Carolina, and Arizona, Vanguard offers professionally staffed, state-of-the-art fitness centers (ShipShape) that offer a full range of programs and services to help employees get and stay fit.
Additionally, the ShipShape gyms, and their dedicated fitness trainers, host a Fit 2 Thrive program—a free offering to all employees who want to lead healthier lifestyles in the new year. These fitness benefits compliment Vanguard's Health Smart Rewards wellness program. Employees and their spouse or domestic partner earn rewards for participating in healthy activities all year long, which then feed into their healthcare plans—providing up to $500 in rewards.
6. Telemedicine
Namely, New York, NY
Namely employees have company-sponsored access to instant consultations with healthcare professionals across a range of specializations. Employees can easily schedule online appointments for themselves and their dependents at any time, without ever needing to leave their home. Home sick? Employees can consult a healthcare professional without ever leaving their bed.
7. Total Mind and Body Wellness
Veterans United Home Loans, Columbia, Missouri
With more than 2,400 employees nationwide, Veterans United offers a multitude of mind and body wellness perks. Be it the Mission Possible 50 Extreme program, where a group of 60 like-minded coworkers set out to lose 50 pounds each in six months, or the compassionate communication class, this company is committed to holistic wellness.
Employees have ample opportunity to learn about nutrition, exercise, and communication. Classes include everything from smoking cessation to smoothie preparation, and even healthy relationship classes. Plus, Veterans United supports walking meetings, on-site health checkups and massages, and a variety of fitness leagues.
---
Don't miss out on the opportunity to boost employee morale, performance, and retention. Companies that promote an active lifestyle and enable wellness are sure to gain the trust and loyalty of employees and candidates alike. Hopefully these employee health programs inspire you to beef up your own company's employee wellness perks this new year.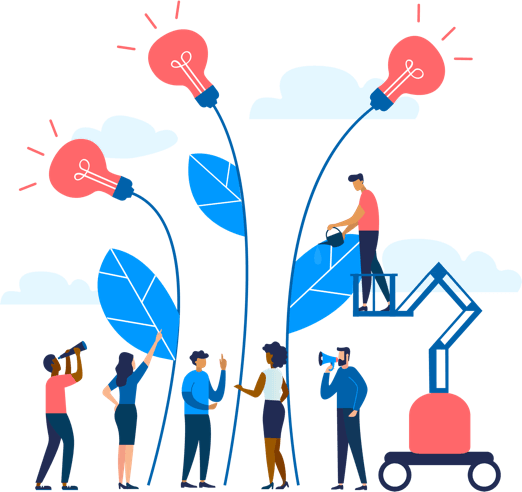 See how Namely's flexible solution will help you streamline your HR processes by having your people, payroll, and benefits info all in on place.
Get a demo
Subscribe
Get the latest news from Namely about HR, payroll, and benefits.
Get the latest news from Namely about HR, Payroll, and Benefits.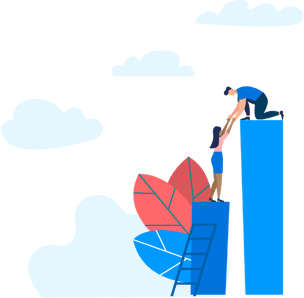 X
Get the latest news from Namely about HR, Payroll, and Benefits.