HR
Meet Namely: Kristie Kuo

At Namely, our coworkers are one of the top reasons we love what we do. The Meet Namely series spotlights real Namely employees across the company. Read on to learn how our employees are helping us build better workplaces.
Kristie had to face the music after realizing that her first job didn't live up to her expectations. Building on her passion for people, she left a career as a ballroom dance instructor and tangoed her way into HR. That's when she ultimately stumbled upon Namely. In November 2017, Kristie started her Namely journey as an Office Coordinator before recently joining the HR team as a People Operations Coordinator.
We chatted with Kristie about her new role and what it's like working in HR at an HR company.
How did you end up in your role at Namely?
I had a pretty roundabout way of getting into HR. I hated my first job after college and ended up quitting to become a ballroom dance teacher for three years. I loved teaching and connecting with my students, but I knew it wasn't something I could do long term. I had one student who worked in HR and she would often talk about how it's essentially about helping people become who they really want to be. That was one of the reasons I loved teaching dance, so I decided to give HR a shot.
I landed a job doing HR for a hospitality company and then was bumped over to the operations team. I did that for a while, but I knew I wanted to get back into HR. I first came across Namely when we were looking for an HRIS system and it really stuck out to me. I knew I had to get my foot in the door, so I joined Namely as an Office Coordinator. On my first day, my manager took me out for coffee and asked me what my career goals were. I told him how I wanted to be in HR, so he did everything to make that happen. Once the People Operations Coordinator role opened up, I interviewed, got the job, and here I am!
What's your favorite thing about the role?
I love how there are so many facets to HR. There's always something different going on, and I'm always learning. There's never a dull day.
What does your average workweek look like?
Monday and Tuesday are exciting because those are new hire orientation days. I get to be one of the first faces our new employees see at Namely. I love meeting everyone and helping them settle in. The rest of the week is always different. Since we have so many new people starting, I'm always doing something different for onboarding, like dealing with benefits or 401Ks.
Is there something that would surprise people about your job?
When I think of a "coordinator" I think of a lot of scheduling and getting things together. I think there's a lot more to it. Right now, we're in the middle of our performance review cycle and I'm really involved with our performance calibrations. I'm ensuring employees submit their self-assessments, creating one-pagers to educate employees on the process, and getting all the managers together to ensure our talent ratings are consistent across the company. Aside from that, we also have a wellness week coming up so I'm organizing yoga sessions, massages, and other fun activities to help our employees refresh and unwind.
If you weren't in this role, what would you be doing?
I think I'm exactly where I'd want to be right now. If I wasn't here, I'd probably still be trying to figure out a way to join the Namely team. Doing HR at an HR company is pretty cool!
What's your favorite thing about working at Namely?
I just love the people. I think this is the most thoughtful, interesting, and fun group of people I've ever met. Everyone is super hardworking and passionate about what they do.
What's your favorite office snack?
Cheez-its.
What's something your co-workers don't know about you?
I just started to learn the ukulele a few weeks ago. I've played it a few times and I can play "I'm Yours" by Jason Mraz and sign at the same time. I've practiced a lot. I want to be good enough that I could record myself and feel proud of myself.
Do you have any advice for someone who wants to do your job?
For anyone trying to break into the industry, find creative ways put yourself out there. I started on the Office Team and was able to transition to the HR team. You will get there if you just keep trying! I think my experience as a dance teacher was actually a great background for breaking into HR. I learned how to talk to all kinds of people and present to large groups. Don't think you have to come from a tradition HR background to get an HR job.
What do you like to do outside of work?
I love seeing live music, so you can often find me at jazz clubs or speakeasies. My favorite speakeasy in NYC is Apotheke, but it can be a little tricky to get in so be sure to go on Tuesdays, right when it opens. I try something new every time I go.
I also have a pitbull named Duchess. You can find her on Instagram as @TheDuchessofQueens. I'll bring her to the park by my house a lot. She knows a lot of tricks, but doesn't know the difference between the commands so she'll do them all at once until she gets a treat. She knows she'll be right eventually!
What was your best day at work?
While I was transitioning into HR, I had to do employee performance review training. I was very nervous because I had to speak in front of a hundred people even though I had never gone through Namely's performance review process. But I was really proud of myself for getting through the training. By the third presentation, it was so much easier.
Who has inspired you to get to this point in your career?
My dad. He's been really supportive, even during my "wild" years of teaching ballroom dancing. I think he was worried I would be a poor dance teacher the rest of my life. He was so happy for me when I got the Office Coordinator job, and he continues to support me every day!
Stay tuned for more from the Meet Namely series to learn how we put HR for humans into practice.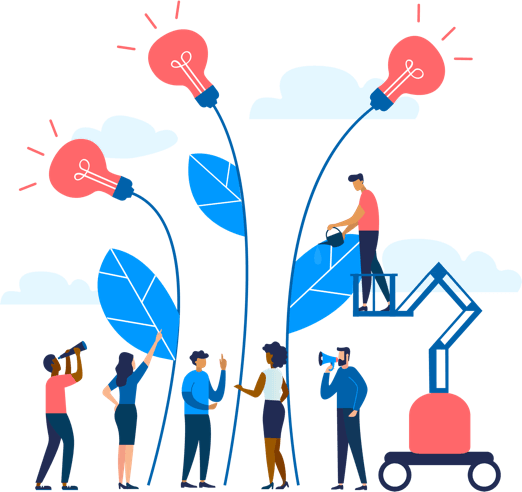 See how Namely's flexible solution will help you streamline your HR processes by having your people, payroll, and benefits info all in on place.
Get a demo
Subscribe
Get the latest news from Namely about HR, payroll, and benefits.
Get the latest news from Namely about HR, Payroll, and Benefits.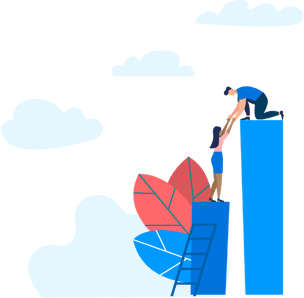 X
Get the latest news from Namely about HR, Payroll, and Benefits.