Talent
How to Implement Career Lattices

Corporate ladders are out; career lattices are in. This is probably not news to you—Cathy Benko, Vice Chairman and Managing Principal at Deloitte, popularized the idea in her 2010 book, The Corporate Lattice: Achieving High Performance In the Changing World of Work.
As Benko puts it, "Careers are no longer straight shots up for the majority of us...A lattice is simply a more adaptive construct chock full of options for how to view and enable career success, which makes it better suited to align with the changing needs and expectations of today's workplace."
Benko is correct on the status of today's workplace: organizational structures have become 25% flatter than they were in previous decades.
In a time when employee engagement is a must-have, offering new paths for development is a win for employers and employees alike.
What is a Career Lattice?
While career ladders suggest career progression is linear and traditional upward movement, career lattices paint a different picture. Career lattices show how career paths can move in any direction—diagonally, upwardly, downwardly, where ever. Moving employees across departments and around your organization can help them grow their career experience, business knowledge, and collaborative skills, making them a more well-rounded employee who is well versed in all sides of your business. By redefining your career ascension paths with career lattices, you give your employees the flexibility to follow their passions and try control their career.
The Benefits of Career Lattices
For organizational structures to work, company leadership needs to buy in. So what's the ROI of embracing career lattices?
First, they allow talent to move and grow within your company. More than 70% of high-retention-risk employees say they have to leave in order to advance their careers. By giving employees opportunities for internal advancement, career lattices offer a direct way to combat attrition. When there are chances for movement, employees are less likely to feel boxed in by their role.
Second, the upside extends beyond HR. Career lattices can drive the company forward. When employees switch teams, they can bring fresh perspectives. By transporting knowledge from one team to another, they support the holistic growth of the business.
Lastly, career lattices depend on collaboration. They work best in an environment where employees are already working well across departments and where everyone is united around a shared vision. If collaboration is one of your company's values, career lattices demonstrate that you're actually willing to use your resources accordingly.
A caveat: career lattices career paths may not be the right fit for every industry and every role, so consider whether this kind of internal movement is possible in your organization.
How to Implement Career Lattices
Moving an employee internally can be more complex than it seems. Here are the six steps you need to consider to implement career lattices at your company:
1. Communication
For your employees to feel empowered to make lattice moves—which are always internal and sometimes lateral—they need to know what opportunities exist. Develop a plan to promote available jobs. You can do this in company meetings or by email so everyone knows which opportunities they can pursue.
As part of your communication strategy, expose employees to other teams. Lunch and learns or informational interviews are two useful options to connect people from different departments. The goal is to expose employees to what the day-to-day looks like in other areas of the company. Sometimes the idea of moving is different from reality, so this is the time to set expectations.
2. Application Process
When employees are interested in moving within your organization, it's time to set the wheels in motion on a formal application process. Ensure that any decisions fit within a larger conversation about the employee's career growth, and much like any promotion, ensure that the move is right for the company too.
As the application process kicks off, set aside time to establish a transition plan. Identify whether this internal hire will require a backfill for his or her previous role, and determine what skills the employee will need to succeed in the new position.
3. Compensation
Compensation structure can differ dramatically from team to team. Look at the whole picture of an employee's current and future comp options. Is the move one from incentive-based to non-incentive based comp, for example?
In some cases, when an employee is taking on more work, a comp increase may be necessary. But for many roles, comp will not need to change because the opportunity is valuable enough in and of itself. Work with the employee to discuss whether the learnings in the role make it worthwhile to him or her and outline the potential of his or her new career path if a move is made.
4. Onboarding
When an employee shifts internally, we don't always think of onboarding as we do for new hires. But that employee is essentially walking into Day 1 of a new role. How can you best prepare him or her?
Start by making sure the new manager understands the employee's skills and experiences. There may be some knowledge gaps, and the manager should be prepared to help the employee ramp up as quickly as possible. As HR, make yourself available to the manager to provide any additional support—and recognize that even though it's an internal move, there will still be some ramp-up time as the employee adapts.
5. Learning
When an employee switches teams, there will be some key skills and knowledge to improve upon. Perhaps the employee is moving from individual contributor on one team to people manager on another.
That's where learning comes in. Are there training courses you can offer? Conferences the employee should attend? Work with the employee's manager to determine what ongoing learning and development resources should be made available.
6. Engagement
Career lattices are intended to have a positive ROI for your talent strategy. In order for that to be true, employees must be engaged in their new roles. In partnership with people managers, it often falls to HR to check in with employee satisfaction.
Sometimes the transition period can feel like too much, too soon. To combat problems that may arise, set up check-ins with the employee over the first 90 days and again at the 6-month mark. Be proactive about gathering 360 feedback on how the new role is working out.
If there are issues, don't be discouraged. Instead, take that post-mortem and use it to shape future career lattice moves for other employees.
---
Remember, the value of career lattices to the employee is growth. It's up to HR to support these opportunities, both in identifying open roles and helping the employee succeed once in the role.
Ultimately, through a robust career lattice that encourages talent to develop within your organization, you will build up a bench of well-rounded leaders.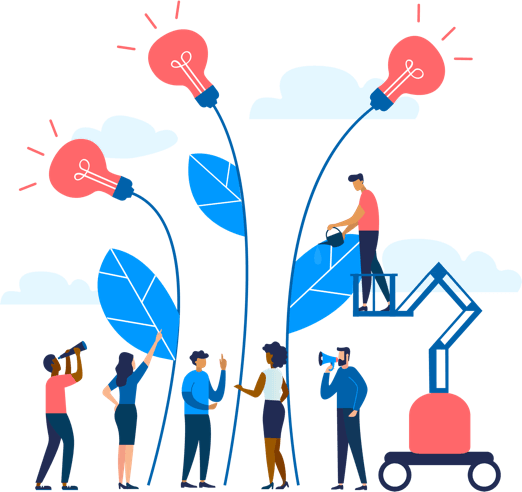 See how Namely's flexible solution will help you streamline your HR processes by having your people, payroll, and benefits info all in on place.
Get a demo
Subscribe
Get the latest news from Namely about HR, payroll, and benefits.
Get the latest news from Namely about HR, Payroll, and Benefits.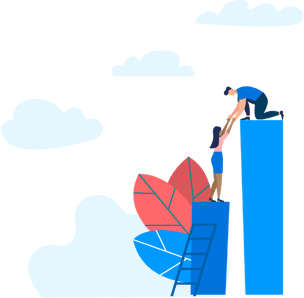 X
Get the latest news from Namely about HR, Payroll, and Benefits.