HR
Your Guide to 5 of the Best HR Career Paths

With a one-person HR team, administrative duties often take priority over strategic initiatives, like employee experience, workforce planning, or company culture.
However, as companies grow, so too do opportunities for HR professionals to take on new responsibilities and contribute in meaningful ways. Specialized HR careers ensure that every stage of the employee lifecycle has a clear owner and a process—so nothing gets left in a blind spot.
Whatever HR job title you land on, you have a wide range of career paths to choose from. Where do you start? We've outlined five tracks to help you find your ideal future in HR.
1. The HR Generalist
For the jack-of-all-trades and multi-tasker extraordinaire, HR Generalist roles may be the fit for you. The HR Generalist has a hand in all pieces of the HR machine, including benefits, onboarding, performance management, talent acquisition, and compliance. The HR Generalist plays a vital role in ensuring that everything runs without a hitch. While this can be a lot for one person, it gives you a 360 degree view of the company's ecosystem (and can help you identify where else you might want to specialize down the line.)
Qualifications
Minimum 3 years of related HR experience
Bachelor's degree or higher
Exceptional organization and communication skills
Responsibilities
Own execution of compensation including payroll and benefits
Manage the hiring process from recruiting to onboarding
Attend to employee relations, concerns, and culture
Administer performance reporting
Create high level goals and processes
Ensure company compliance across the board
National Average Salary*
$55,880
2. The Talent Acquisition Specialist
As companies grow, workforce planning becomes more important than ever. The Talent Acquisition Specialist is responsible for building and shaping an organization's structure. In this role, you understand the importance of hiring candidates that are both qualified and a culture add. This role manages all efforts to recruit, interview, and onboard top talent. Over time, talent acquisition can be broken into even more specific roles, such as department-specific recruiters or onboarding specialists.
Qualifications
2 years of relevant experience
Bachelor's degree
Excellent communication and critical evaluation skills
Responsibilities
Work closely with hiring manager to define the ideal candidate
Promote job openings and scout external talent
Screen and interview candidates
Drive the hiring process, including verifications and offers
Provide orientation and onboarding training to new employees
National Average Salary
$50,800
3. The HR Data Analyst
Data is becoming increasingly important to every department within an organization, and HR is no exception. The HR Data Analyst tracks metrics throughout the talent lifecycle to inform better processes. This role is still relatively new in the field, so it requires a lot of creativity and strategic data-driven thinking in order to develop useful and actionable metrics.
Qualifications
5 years relevant experience in data analysis or statistics
Bachelor's degree or higher
A comprehensive understanding of the HR space
Responsibilities
Establish core metrics to measure success of talent lifecycle
Track metrics and identify fluctuations over time
Create surveys to obtain qualitative insights
Work with the rest of the team to implement metric-driven changes
National Average Salary
$80,000
4. The Payroll and Benefits Administrator
Employees' primary communication with their HR team typically centers around compensation and benefits. Whether it's a missed paycheck, open enrollment, or tax season, employees rely on the Payroll and Benefits Administrator to answer their questions and make sure everything is in order. The Payroll and Benefits Administrator maintains processes to ensure that employees are properly compensated.
Qualifications
3-5 years of relevant experience in benefits and payroll
Bachelor's degree or higher
Able to communicate confusing concepts to employees
Responsibilities
Establish processes for distribution and management of payroll and benefits
Run payroll for employees
Research and implement benefits plans
Communicate insurance plans to employees
Address any employee payroll concerns
National Average Salary
$42,908
5. The Employee Relations Manager
Employees need a central contact for their disputes, personal concerns, and questions. Within the HR department, the Employee Relations Manager handles all things people. This means the Employee Relations Manager works collaboratively across the HR team, relying on peers for expert guidance when different employee situations arise—but the role's primary focus is to advise and consult employees on any concerns.
Qualifications
3-5 years relevant HR experience
Bachelor's degree or higher
Strong communication and relationship management skills
Responsibilities
Handle employee personal concerns that affect their work life
Facilitate a safe and comfortable workspace
Advise management on practices and policies
Administer colleague relations and grievance procedures
Ensure compliance with employment regulations
National Average Salary
$76,988
HR touches every part of the employee experience and as the field grows, there are more and more HR career paths to choose from. The best way to find your niche is to dive right in, get your hands dirty, and see what tasks align most with your goals and interests. Here's to finding the right stops along your path to Chief People Officer, Chief Happiness Officer, or even Chief Listening Officer!
*All national salary averages come from Glassdoor.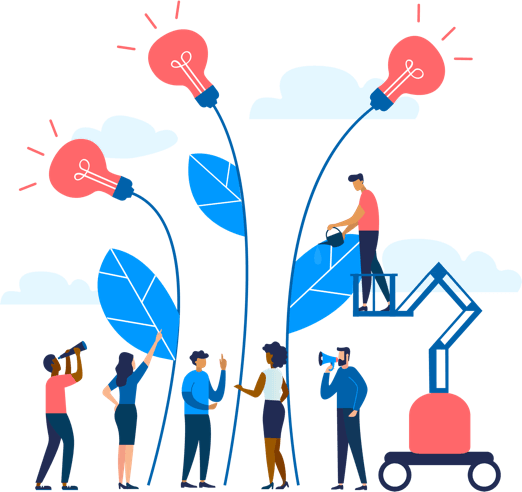 See how Namely's flexible solution will help you streamline your HR processes by having your people, payroll, and benefits info all in on place.
Get a demo
Subscribe
Get the latest news from Namely about HR, payroll, and benefits.
Get the latest news from Namely about HR, Payroll, and Benefits.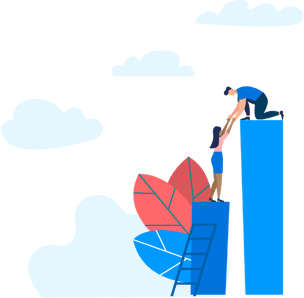 X
Get the latest news from Namely about HR, Payroll, and Benefits.