HR
Size Isn't Everything: How Small HR Teams Make a Big Impact
Small HR teams face big challenges. Earlier this week, Namely and HR Open Source hosted a panel of experts and found that size isn't necessarily everything. Led by Ambrosia Vertesi, VP of People at Duo Security and Co-Founder of HR Open Source, the discussion featured industry veterans including Kara Chambers, VP of People Insights at The Motley Fool, Maia Josebachvili, VP of Marketing/Strategy at Greenhouse, and Nick Sanchez, Chief People Officer at Namely.

If you weren't among the 75+ HR professionals in attendance, we've summed up the key takeaways below. To learn about future events hosted by Namely and HR Open Source, subscribe to our newsletter.
If You're Just Getting Started, Prioritize Culture
Let's set the scene: it's your first day on a small HR team at a fast growing company. Where do you start?

No time to take in the scenery. "Organize listening sessions and run your employee engagement surveys almost immediately." Nick Sanchez advised. In addition to helping you get a lay of the land, implementing those practices is easier sooner rather than later.

Chambers agreed, citing "Dunbar's Number," or the theory that people are only capable of having meaningful relationships with no more than 150 people at a time. "You need to preserve your culture through all that growth." As companies approach or exceed that threshold, it's crucial to keep a pulse on culture and community.

All four panelists recommended using a third-party employee survey tool, preferably one that can compare your results with similar companies in your industry. If you're struggling to pin down the perfect set of questions, many vendors come with tried-and-true, "off the shelf" options whose answers can be benchmarked with hundreds of other businesses.

Once surveys close, be transparent about their results. Even if you haven't hit your targets or delivered on a specific culture initiative yet, employees will value your honesty and openness to feedback. "Having that feedback loop is really helpful, so people feel heard—which is the sometimes the number one thing," Josebachvili advised.

Growing Fast? Scale Recruiting Before Anything Else

Is your company looking to hit an audacious revenue target next year? While that might sound like a job for sales or finance, it's actually your small HR team's moment to shine.

"There's no secret formula," admitted Josebachvili. "But one of the first conversations you need to have with your CEO is 'Where do we want to be in a year?'" That conversation, she argued, will inform your company's staffing needs—and in turn, how many recruiters you'll need on the payroll.

It's not just your full-time recruiters who will need to be involved, however. Unless you're lucky, your team will never be as big as it needs to be. That's where the rest of the organization comes in. "Your leaders need to know how to recruit, how to run a compensation cycle. Give that control to your managers," Sanchez advised. While HR should still control recruiting's overall framework, you'll never meet demand on your own.

"Cross train everybody," Chambers added. Whether they're in marketing or finance, make sure they know how to use your company's applicant tracking system.
The HR "Jack of All Trades" is a Fallacy
The "army of one" moniker is often applied to HR professionals at fast growing businesses. Being operationally lean and wearing as many hats as possible has even become a point of pride among practitioners. But should it be?
Perhaps one of the most compelling insights from the panel came from Sanchez, who cautioned against trying to be a subject matter expert in everything HR. "If there's something you have no business doing, don't do it. You'd be just as credible as as any other person at your company...Acknowledge what you can and can't do." Instead of pretending to be a compensation expert, for example, HR professionals should save face by doubling down on what they're good at. When it makes sense, seek outside help from partners or consultants along the way.

Nodding, Vertesi echoed that sentiment. "After all, no one expects a great head of product to know how to code."
In this Business, Sharing is Caring
Being on a small HR team can make lonesome work. When you've got a question or want to compare notes, who are you going to call? While The Society for Human Resources Management boasts nearly 300,000 members across more that 165 countries, sometimes the best networks are a bit smaller. Actually, a lot smaller—think four to ten people, according to Josebachvili.

"Home grow your own network...You want a handful of people you think are brilliant that you can use as your 'phone-a-friend.' It's not selfish—they'll value it, too."

Other members of the panel praised online communities like HR Open Source, which enables HR professionals to freely ask questions, exchange templates, and even start discussions on Facebook—totally free of charge. Chambers also mentioned the People Geek Slack channel, which has over 3,000 active members.

Just before the session's end, Josebachvili posed a question to the crowd. "Who here would like at least one more person they can call when they have a problem?" All raised their hands.

"You now have a room of people you can talk to."
Want to attend the next Namely webinar, panel, or networking event? Subscribe to our newsletter and never miss a beat. For more career tips and advice, read our guide, 6 Tips for Climbing the HR Career Ladder.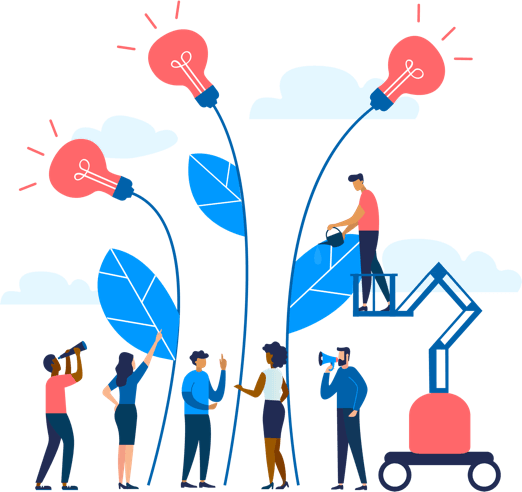 See how Namely's flexible solution will help you streamline your HR processes by having your people, payroll, and benefits info all in on place.
Get a demo
Subscribe
Get the latest news from Namely about HR, payroll, and benefits.
Get the latest news from Namely about HR, Payroll, and Benefits.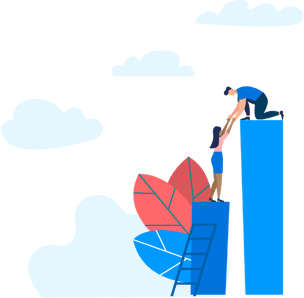 X
Get the latest news from Namely about HR, Payroll, and Benefits.