HR
How to Use HR Data to Gain Executive Buy-In
It's arguably the most overused cliché in human resources today: "it's time to get a seat at the table." But once you finally earn that seat, how do you get other executives to actually listen?

According to Mai Ton, the VP of People Operations at HelloSign, it takes a certain savvy with HR data. She gave an engaging presentation on the subject at this year's HR Redefined conference in New York. Citing examples from her 15+ years in the field, Mai shared what she's learned along the way.
1. Invest in the right technology.
A lot has been said about the importance of HR data over the years. According to one survey, nearly 60 percent of people teams have prioritized incorporating more metrics into their decision-making this year. That shouldn't come as a surprise given how important data is to holding the C-Suite's attention.

The problem? You can't easily pull data if you don't have the right tools in place. Mai advised the audience to start at the source: your HR software. "Technology is your friend. When you simplify HR data, you're able to get a lot more air time with executives."

While being able to speak executives' language is critical, not everyone is a natural data scientist. That's where having an easy-to-use HRIS becomes a game changer. Using Namely, Mai was able to effortlessly report on everything from employee turnover to dietary restrictions, even without a background in data or analytics. "Trust me, I'm a liberal arts major. This is stuff that I can actually produce in one minute."
2. Tailor your message.
While HR strategists and business writers tend to characterize the C-Suite as monolithic, it's composed of very different stakeholders and personality types. Founders, CEOs, and CFOs all see the world a little differently. It sounds simple enough: different leaders, different metrics.

Mai learned this lesson early on in her career. "We sit on so much people data, but it can be hard to talk about sometimes...CEOs want simplification. CFOs look for predictable patterns." The leadership slides she presented as examples didn't just differ in content but also in presentation. Big, bold numbers for CEOs, and data tables spanning different quarters for CFOs.

So what metrics would Mai put front and center for a chief executive? For her, it's all about the big three: hiring goal, engagement score, and turnover. After over a decade of HR leadership experience, she's learned that those three really get CEOs' attention.
3. "Phone a friend" if you have to.
Being in HR is hard enough as it is. It's even harder when you're left trying to make sense of a metric or topic outside of your comfort zone. More often than not, it pays to ask for help. "Any time you can rely upon experts in the field, do it," Mai advised. In many cases, you might already be paying a vendor for that kind of access.

To make better sense of engagement, Mai sought help from the data scientists at her employee survey vendor, CultureAmp. While she was able to successfully introduce and run engagement surveys at her company, understanding the broader context of the results wasn't easy. How did their employee Net Promoter Score compare to other companies of the same size or industry? She already knew that the C-Suite would ask these kinds of questions, so she stayed one step ahead and asked on her own.
4. Data matters, but don't discount emotion.
While data can be compelling on its own, HR leaders shouldn't overlook something even more powerful: the "why," as Mai calls it. Citing the example of power tool giant Black and Decker, she aptly pointed out that their stated purpose wasn't simply sell cordless drills. Rather, it was to empower the "makers and builders of the world," a much more compelling message.

Invoking best-selling author Simon Sinek, Mai aptly summed up the difference. "People don't buy what you do, they buy why you do it." While that mindset may seem best-suited to marketing, it can drive results within all parts of an organization.

If HR wants real influence in the boardroom, Mai believes it needs to be able to communicate its purpose. Mai's personal why was helping others succeed in their careers. "HR isn't about the buzzwords. It's about what you're doing to make an impact on people," she added.
This much was clear from Mai's discussion: if you want to earn executive buy-in, you need to be able to accurately measure and articulate key HR metrics. Unfortunately, that rarely comes naturally. As recently as last year, the vast majority of people teams admitted to having difficulty gleaning meaningful insights from their data. In Namely's Introduction to HR Metrics, you'll learn the ins-and-outs of the six most important data points and how to use them to get the C-Suite's attention. Download the guide by clicking below.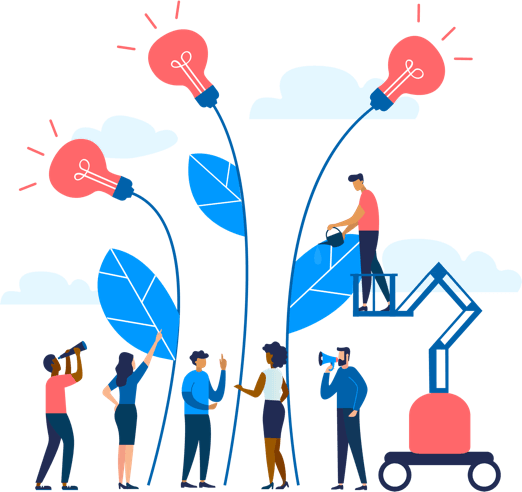 See how Namely's flexible solution will help you streamline your HR processes by having your people, payroll, and benefits info all in on place.
Get a demo
Subscribe
Get the latest news from Namely about HR, payroll, and benefits.
You May Also Like
Get the latest news from Namely about HR, Payroll, and Benefits.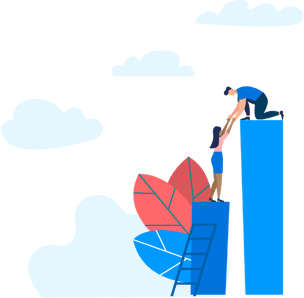 X
Get the latest news from Namely about HR, Payroll, and Benefits.