HR
6 Can't-Miss D&I Sessions at HR Redefined 2019

Don't miss these sessions designed to help take your diversity and inclusion efforts to the next level.
In the modern workplace, HR teams need to prioritize diversity and inclusion.. Beyond bringing in diverse candidates, it's crucial to create an environment that supports inclusion throughout the employee experience.
Covering everything from culture to analytics, don't miss these six sessions at HR Redefined 2019 to help inspire your D&I strategy this year.
1. How to Create Cultures That Scale
Katie Burke, Chief People Officer at Hubspot
What to Expect: When it comes to company culture, Hubspot is a model for success. From its culture code to a one-of-a-kind meeting culture, the software company has focused on the employee experience from day one. For organizations making the transition from startup to a publicly-traded company, that kind of consistency is easier said than done. Hubspot veteran Katie Burke will share how to scale company culture at every company size.
Why Attend: During periods of rapid growth, it can be especially challenging to maintain your commitment to diversity and inclusion. Whether it's taking the time to seek out a diverse candidate pool or simply maintaining stability during periods of change, in this session you'll learn proven strategies—like codifying culture—to effectively scale your culture. This session is valid for SHRM and HRCI credits.
2. How to Finally Tie Performance & Compensation Together
Whitney Hillyer, Chief Customer and People Officer at BounceX
What to Expect: Come performance review season, it can be difficult to keep the conversation focused on performance, not dollars. That's not surprising, given that the rationale behind compensation increases is oftentimes vague or just misunderstood. It's time for a different approach. Whitney Hillyer will share how her team used Namely to implement a new performance scoring system.
Why Attend: Compensation is one of those sneaky avenues where bias can come into play. Whether it's the gender pay gap or more complex factors, creating an unbiased compensation system is a huge step in reducing pay inequity. BounceX is revolutionizing compensation and paving the way for equal pay. Learn how tying scores to predetermined raise percentages helped their team build a model to get employees excited about review season. This session is valid for SHRM and HRCI credits.
3. Why Celebrating Team Diversity Should Be an Everyday Event
Kellie Wagner, CEO & Founder of Collective
What to Expect: When celebrating diversity in the workplace, many companies default to one-off inclusion initiatives like holiday celebrations or event sponsorship. But these offer limited impact compared to examining how inclusion does or doesn't show up every day in places like meeting culture, manager-employee relationships, and how you give and receive feedback. Kellie Wagner will share some of the most impactful ways to weave inclusion into the employee experience.
Why Attend: Beware of falling into the rut of complacency in your D&I initiatives. It's not enough to talk the talk. This session will provide actionable ways to walk the walk every single day by creating an ongoing celebration of diverse perspectives and backgrounds in your company. As a result, you'll create an employee experience that attracts, engages, and retains employees. This session is valid for SHRM and HRCI credits.
4. 3 Ways You're Not Thinking About Employee Turnover (Yet)
Eric Knudsen, Ph.D, Manager of People Analytics at Namely
What to Expect: Many HR professionals provide their organizations with employee turnover metrics that reflect the traditional structure of their companies: by department, team, and office location. While these are a critical start to the journey of studying turnover, they are not naturally tied to strategic talent priorities and can be difficult to act on. Eric Knudsen, Ph.D will introduce three new views of turnover tied to common talent initiatives like career development, effective management, and diversity.
Why Attend: People data is a key part of your diversity strategy. Understanding this data can reveal key insights into the success or limitations of your company's D&I strategy. This session will equip you with the fundamentals you need to analyze the data, interpret your results, and use them to drive action. This session is valid for SHRM and HRCI credits.
5. Recruiting and Retaining Foreign Talent in the Trump Era
Andrew Greenfield, Managing Partner at Fragomen
What to Expect: Great talent knows no borders. But in today's political climate, filling specialized roles with overseas talent has never been more difficult. New federal regulations, heightened visa requirements, and increased scrutiny of employment verification have all made it a challenge for recruiters to do their jobs effectively. Andrew Greenfield will walk through the latest in immigration policy and the H-1B lottery system.
Why Attend: Recruiting is the gateway for diversity and inclusion. However, even when you find amazing talent, it can be hard to get them in the door. This session will the tools and strategies you can use to hire and retain skilled foreign workers and remain competitive in the talent race. This session is valid for SHRM and HRCI credits.
6. Untapped: Sourcing Underserved and Diverse Talent
Khalilah Olokunola, VP of HR at TRU Colors Brewing
Jacqueline Loeb, Co-Founder of Scouted
Ashley Valenzuela-Ruesgen, HR Director at White Construction Group
Julie Li, Sr. Director of Employee Experience & Diversity and Inclusion at Namely
What to Expect: We've all heard that diversity starts with the recruiter. But what does that mean, exactly? Diversity is about more than demographics—it's about individuals' backgrounds and personal stories. Underserved groups, like military veterans and individuals with criminal histories, have been looked over for far too long. HR and recruiting teams, serving as cultural gatekeepers, are best positioned to right that wrong.
Why Attend: There's a vast pool of untapped talent for the taking. This panel on diverse hiring will explore how to find underserved talent and eliminate bias from the hiring process. This session is valid for SHRM and HRCI credits.
---
Ready to get your diversity and inclusion strategy in tip-top shape? Don't miss these six sessions (and many more) at HR Redefined 2019 and help build the future of HR.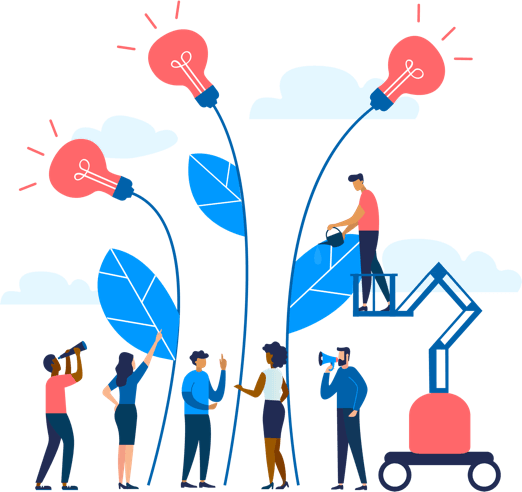 See how Namely's flexible solution will help you streamline your HR processes by having your people, payroll, and benefits info all in on place.
Get a demo
Subscribe
Get the latest news from Namely about HR, payroll, and benefits.
Get the latest news from Namely about HR, Payroll, and Benefits.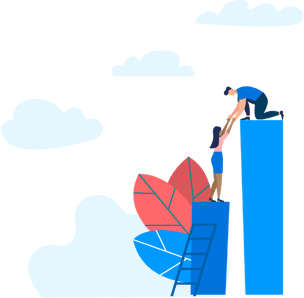 X
Get the latest news from Namely about HR, Payroll, and Benefits.