HR
Top 5 Moments from HR Tech 2018
For those wanting to see what cutting-edge HR looks like, this year's HR Technology Conference and Exposition in Las Vegas was the place to be. Boasting over 400 vendor booths, 150 sessions, and thousands of attendees from every industry and company size, the annual event offers something unique to the HR conference circuit.
Namely was on the exposition floor and in several dozen of the event's concurrent sessions. Below we've recapped some of our favorite moments from HR Tech 2018.
---
1) Mike Rowe identifies the real "skills gap" and shares some career advice.
Between the difficult conversations and office hygiene issues, HR can sometimes seem like a dirty job. All the more appropriate that Mike Rowe, former host of the television show Dirty Jobs, should give the conference's opening keynote.

In an impassioned and entertaining pitch for his organization, mikeroweWORKS, he appealed to the audience to recognize the unsung heroes that make civilized life possible. According to Rowe, the real "skills gap" applies less to software engineers and more to carpenters, plumbers, and other tradesmen and women. He reflected on how the idioms "follow your passion" and "do what you love" have misled high school students and young professionals into taking on crippling student debt and landing work that while (barely) paying the bills, doesn't necessarily leave them any happier.
Great thrill to meet and interview @mikeroweworks at #HRTechConf today! Great keynote and an important (and entertaining) message. Plus, he's a super guy. pic.twitter.com/on8iTXYjB7

— Steve Boese (@SteveBoese) September 12, 2018
His message to HR? The key to real engagement isn't about clever sayings like "work smart, not hard." He illustrated that point with the story of a man he met who left his job as a high-earning therapist to start his own sewage cleaning company. Fast forward to today, business is booming and more importantly, it was the best job the man ever had.
"We all want to wind up engaged, doing meaningful work, passionate about what we do," Rowe said. "It's just a question of what route you want to take."
2) Josh Bersin previews the future of HR technology.
After covering the HR technology space for over 20 years, author and analyst Josh Bersin has just about seen it all. "When I got into this space, it was dull. It was about core systems of record and payroll. Today, it's about technology that's written about in the New York Times," he said in one of his sessions.

Since 2014, HR startups have garnered over $5.5 billion worth of investment. Much of that money has gone towards improving employee experience, which Bersin predicted will become vendors' top priority going into next year and beyond. Why? Providers are beginning to realize that workers across the country are "overwhelmed," as Bersin put it. Only 40 percent of the population believes it has an adequate work-life balance, and just over a third think technology has helped.
It's a gap that HR technology companies have acknowledged by trying to consolidate systems and designing their products with an eye for employee-first user experience. Call it the "rise of individual," as Bersin dubbed it. "There is going to be a holy war for what system your employees use first."
3) HR startups pitch the "next big thing" in HR technology.
Call it the industry's closest thing to Shark Tank—HR Tech's pitchfest competition featured thirty entrepreneurs and startups, each vying for a $25,000 grand prize. From HR chatbots to automated overtime compliance tools, each contestant offered a unique product and perspective.

To both attendees and the competition's panel of judges, one startup stood head and shoulders above the rest: Blendoor. Engineer-turned-entrepreneur Stephanie Lampkin founded the company in 2015 with one goal in mind: eliminating hiring bias.
Congratulations Blendoor on being named the Next Great HR Technology Company. #hrtechconf pic.twitter.com/GzOUEp7gkY

— Trish McFarlane (@TrishMcFarlane) September 13, 2018
Lampkin made her case in a powerful presentation. "Genius is evenly distributed. Opportunities are not," she started. Blendoor's technology captures job candidate data from clients' existing applicant tracking systems and strips them of names, photos, and dates to ensure candidates are judged on merit alone. Using complex algorithms, the software can even pair companies with qualified, diverse candidates from its database of 10,000 (and growing) professionals.


4) Conference attendees are invited to a different kind of "Happy Hour."

Talk about raising the bar. HR Tech might be the only conference where you can opt to attend a session led by the famed HR Bartender or watch a live recording of the HR Happy Hour podcast. The latter, led by longtime hosts Steve Boese and Trish McFarlane, happened in the middle of the expo hall over evening drinks. The two talked to industry insiders about everything from the gig economy to "instant payroll," or notion that employees will be paid on a daily basis sometime in the near future.

For Boese, McFarlane, and the rest of the audience, the conversation was equal parts interesting and entertaining. "This is probably the most fun HR conversation I've had in two years. We're in a great crowd of people...talking about payroll over cocktails," Boese said, toasting halfway through the session.
5) Artificial intelligence takes center stage.

Up until recently, talk of artificial intelligence's potential to revolutionize HR garnered dismissive eye rolls. At HR Tech 2018, AI came of age. "I have never seen, in my life, so much technology mature so fast," Bersin reflected one of his several sessions.

There was no shortage of AI assistants on display at this year's conference, each with peppy names like Olivia and Jane. But unlike in years past, these products finally seemed more fact than fiction. Rather than stand alone, many of these tools integrated with clients' existing HR platforms, where they can then scan and learn about company policies, paid time off balances, and more.
When asked how many paid leave days an employee had access to, one assistant was intelligent enough to ask for specifics. "Did you mean maternity, paternity, or sick leave?" Those questions were followed by more potential curveballs, each handled by the technology with poise of a veteran HR generalist.
---

The size and scope of this year's conference made it clear that HR technology remains a lucrative space, with no shortage of vendors addressing every conceivable need.

Shopping for HR technology? With so many options available today, we don't blame you for feeling overwhelmed.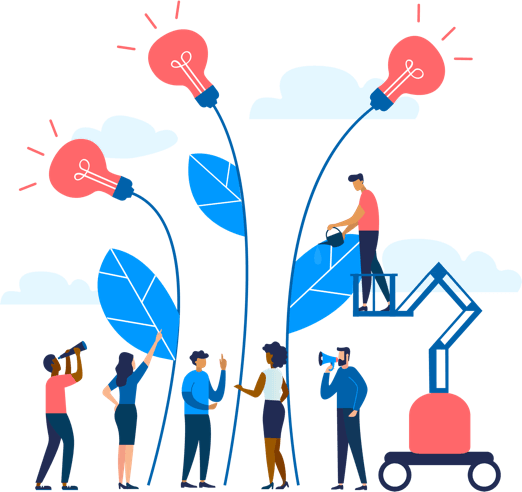 See how Namely's flexible solution will help you streamline your HR processes by having your people, payroll, and benefits info all in on place.
Get a demo
Subscribe
Get the latest news from Namely about HR, payroll, and benefits.
Get the latest news from Namely about HR, Payroll, and Benefits.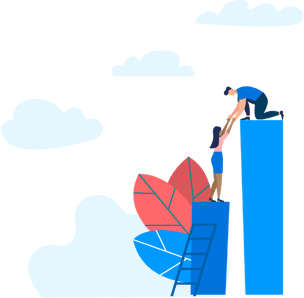 X
Get the latest news from Namely about HR, Payroll, and Benefits.