HR
Brewing Up a Career: Managing HR in the Beer Industry

Fort Point Beer Company is a San Francisco-based craft brewery offering five year-round beers and a rotating selection of seasonal and specialty beers. Now boasting a full-scale brewery, distribution center, and tap room, Fort Point has grown tremendously since it was founded in 2014. Fort Point's director of HR and finance, Rafi Bortnick, joined the company when it only had 25 employees. Now, his hands are full keeping up with almost 150 employees, all while balancing his HR and finance responsibilities.

We spoke with Bortnick about how he balances the duality of his role and handles being an HR "team of one."
How did you end up in HR?
I started out in the beer industry as a brewer, before working for a senator for a few years. The industry has changed a ton in the last ten years. When I started out, there were about 1,500 breweries in the country and now there are about 8,000. Back then, it was harder to get your foot in the door and jobs didn't pay very well, so I started working for a senator from my home state, Alaska, partly to make ends meet and partly because I cared about the team's mission.

Unfortunately, the senator didn't get re-elected, but that job was a crash course in operations, administration, and HR. I moved to D.C. and worked at a beer garden, which reignited my love for beer. I was looking to make a change and move back out west when I found Fort Point Beer Company. I started as an office manager back in 2015, when we only had 25 employees. We grew rapidly over the past few years, and I picked up new responsibilities along the way, like cutting red tape and empowering employees to find the answers to their questions.

I wasn't focused on finding an HR job. I was focused on working for a brewery, helping it grow, and learning the business side of things. My role just naturally evolved into helping coworkers through their challenges and taking on things no one else was handling.
What is your favorite part of working in HR?
I get the most enjoyment from the behind-the-scenes things. When we implement a new piece of software and someone says, "Hey, this made my job so much easier, those offhand comments are wins for me. When a tool or a process I helped set up becomes something that people take for granted, that's great.
How has your role evolved over time?
It's definitely become a lot more complex. I started out as an office manager, but when we hit 50 employees we had to focus on compliance. We needed someone to own everything for the city and state, handle employee questions, and oversee our HR software.

When I started out, most of my day was focused on the "here and now," but as my role evolved I became more focused on setting up systems and processes and creating long-term plans. There were a lot of things that converged at once that made it necessary for someone to own this role. My title, director of HR and finance, developed organically because it fit with what I was already doing.
What is it like to juggle HR and finance?
In a word, it's difficult. We'll need to split those two functions at a certain point as the business grows, but it works for now. Having a hand in each side of the business gives me insight into what's going on everywhere in the company.

As for my day-to-day schedule, I have to move back and forth between the two responsibilities. For the HR role, I make sure our systems are keeping up with the company's growth. On the finance side, I meet with my team, delegate the tasks for the week, and keep track of everyone's progress. Personally, I make sure our purchases are all paid for and handle reimbursements.
If you had to describe your company culture in one word, what would it be?
I would say "thoughtful." People get really excited about beer and seek us out to work here, which is actually a blessing and a curse. We'll get people who romanticize what working at a beer manufacturing plant looks like and it doesn't always work out. But for the people that are here for the right reasons, they care about everything we do beyond just the liquid in the can. There's a lot of dedication and thought put into everything at Fort Point. HR can be stressful, but I'm here because I love the company, the culture, and the community we're a part of.
What are the biggest challenges of working in HR at a brewery?
We're approaching the 150 employee mark and we have about 60 job descriptions. There's a lot of people doing different things at different locations. We have employees in the taproom, distribution center, and brewery. The challenge is making people feel like they're part of a team and something bigger. It's something we think about and are trying to engage it head-on.
Do you have any culture initiatives and which one is your favorite?
We have a few things we do, but the most unique one is the "adventure club." Every month, we choose ten employees to do something fun together. We try to pick employees from different departments and locations so they can engage with each other outside of the workplace. One of my favorite activities was whale watching. We've gone to sports games, the San Francisco Symphony, and a glassblowing class. We also tried a sushi making class and shotgun shooting.
Do you have any advice for other one-person HR teams?
I say that it's just me running HR, but it's really not. I rely on a lot of other people at the company to provide the services that our employees use. The biggest piece of advice I can share is to make sure people know how to find the information they need. Making your employees as self-reliant as possible is tough, but it pays off in the long run.

Make sure you use your resources. Sometimes I'll call up our employment attorney for a quick question when I know Google might not have the most reliable information. Knowing the difference between when you can get advice online and when you need to call your attorney is huge. Try not to do everything on your own. Know when to lean on other people and use all your resources.
---
Want even more career insights from real HR professionals? Check out our "How to Advance Your HR Career" guide for tips on how to move your career forward, or learn more about the best HR career paths.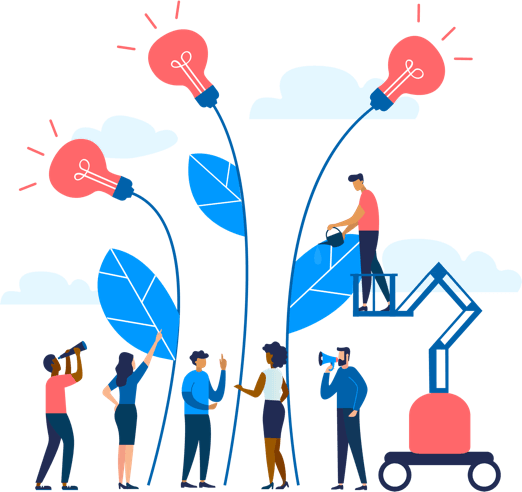 See how Namely's flexible solution will help you streamline your HR processes by having your people, payroll, and benefits info all in on place.
Get a demo
Subscribe
Get the latest news from Namely about HR, payroll, and benefits.
Get the latest news from Namely about HR, Payroll, and Benefits.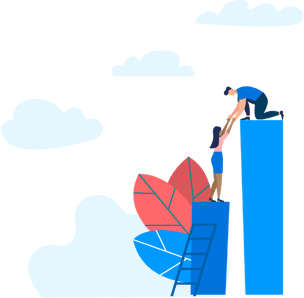 X
Get the latest news from Namely about HR, Payroll, and Benefits.