HR
Tips & Tricks From HR Professionals

Human resources is at the heart of any organization. Taking care of your people is the key to a successful business, and that means HR professionals need to communicate, connect, and collaborate.
It's not an easy responsibility—and there's more to it than processing payroll, open enrollment, and recruiting. Plus, the constantly changing HR compliance and trends add complexity and new challenges every day. Thus, an agile HR strategy is necessary for a thriving workplace and growing company.
To help make human resources a forward looking arm of your business, we've asked some seasoned HR leaders for human resources tips and advice that have helped shape their careers. Here are their HR tips on why they love the profession and how it's progressing.
What keeps you involved in the HR industry, and what makes you passionate about it?
Tim Sackett: "The HR industry, for me, is the best place to be in any organization. Because we are the 'people' side of the business, we can literally get involved in every aspect of our organizations. Finance is an expert in finance. Marketing is an expert in marketing. I'm an expert in people! It's never the same. There are always ways to improve and get better."
Steve Browne: "I love the variety that each day brings. When you work with people, things are rarely the same. Being tied to the human dynamic of an organization makes HR different than every other profession."
Why did you choose a career in HR?
Jennifer McClure: "Unlike many HR professionals, I actually chose to work in HR (versus ending up there by accident), because even almost 30 years ago, I felt like HR was the place to be if you wanted to have the ability to influence the most people in the organization. I still feel that way today! In my opinion, HR is the only department that has a direct responsibility for all employees in the organization, and has an impact on everyone in the organization. The key is to use that power for good, develop the ability to influence positive change, and ensure that the organization has the talent it needs to fulfill business objectives."
What is something HR departments often overlook?
Laurie Ruettimann: "HR departments often overlook relationships that can pay dividends down the road. There's a history of HR generalists and HR business partners (HRBPs) who focus their careers on developing competencies and scoring certifications while not having any friends outside of HR. Get yourself an ally in each major department throughout the company. Find one person in each territory or field office who has your back. And have theirs. That's the way to become an effective leader in HR."
Jennifer McClure: "Because HR is traditionally a support function that can be heavily administrative, I think many HR professionals fail to realize how important their expertise is to the organization, and its ability to remain competitive. In order to meet strategic objectives, the organization needs to have the right talent, in the right place, at the right time, and with the right skills. HR has direct responsibilities and influence over all of those areas. Regardless of your HR title in the organization, it's important to think strategically, and consider the overall impact that every decision you make (or don't) in HR has the ability to help—or hurt—the organization!"
What is a common mistake HR professionals make?
Sharlyn Lauby: "One of the biggest frustrations I hear about human resources is 'I haven't received an answer.' Whether it's from candidates wanting to know the status of their application or employees waiting to hear a reply to their policy question. Many people look to HR for answers and the worst thing we can do is not provide them. That being said, HR doesn't always have the answers people want to hear, but we should provide the answers we have."
Tim Sackett: "The biggest mistake I see HR professionals make is believing they are responsible for developing processes and then administering those processes. HR's job is about making the organization better. We do that through making our people better. You do that, as an HR pro, by getting out and working with those people to find out what it is the organization needs to get better. Then, you solve that problem! Very rarely, I've found, does that mean I need to develop a process!"
What would you consider to be the greatest skill an HR professional can possess?
Sharlyn Lauby: "Empathy. Human resources is in a unique position. They are employees and responsible for an 'employee' department. HR has the ability to create an employment experience based on the experience they would love as an employee. Unfortunately, it's not always that simple and other things are involved, but it would be great if HR had the latitude to use empathy and create the ultimate employee experience."
Tim Sackett: "The greatest skill an HR pro can have is being able to evaluate talent, then taking that evaluation to the level of development where they can work with hiring managers to better their teams. For me, that starts first with being able to self-evaluate. What is it that you're really good at, and what is it that you really need to improve? If you can't answer that in yourself, I find you probably can't answer that in other people."
Steve Browne: "The greatest characteristics for someone in HR are: (1) Be authentic and genuine—employees want someone they can trust and go to, (2) Consistency—model the behavior you expect in others and you'll see that HR becomes a lot more fluid and less structured and (3) Be connected—HR people tend to work in isolation and they should do their best to be connected to the greater HR community through social media platforms and organizations like SHRM."
What tools or advice have helped you throughout your HR career?
Jennifer McClure: "While it's not necessarily a 'tool,' my network has always been the greatest source of success for me. I've never had all of the answers, but usually I know someone who has the answers I need. Maintaining positive relationships with people in a variety of industries and professions who are interested in your success—and you in theirs—is key to being able to access resources, and develop the credibility needed to deliver impact in your role."
Sharlyn Lauby: "I've had great mentors who taught me the value of giving back to my profession and community. Some of them were volunteer leaders with the Society for Human Resource Management (SHRM). Others were on local boards and committees. I learned that the way to create change is by getting involved. So, if you want to change human resources, the best way is to get involved."
What is the biggest accomplishment one can make as an HR professional?
Steve Browne: "I think HR people need to own what they do and understand that they add value to a company. They need to understand that they are businesspeople who happen to work in HR. Making the human element of a company thrive is not only a goal, it's essential to the success of any company."
Building a workplace where employees feel comfortable and engaged will push not only them to succeed, but also your business—this is the essence of HR. And hopefully these HR tips, tricks, and advice will help support your growth as an HR professional too!
Here are the faces behind these great HR tips:

Steve Browne
@SBrowneHR

Steve Browne, SHRM-SCP is the executive director of HR at LaRosa's Inc.—a regional Pizzeria restaurant chain in the Midwest. Steve shares his 30+ years of HR experience on his blog, Everyday People. He is a current member of the SHRM Board of Directors and Talent Advisor for CareerBuilder. He also runs HR Net, a global HR network that reaches 7,800+ folks each week.




Sharlyn Lauby
@HRBartender

Sharlyn Lauby

is author, writer, speaker, and consultant. She is president of ITM Group Inc., a consulting firm which focuses on developing training solutions that engage and retain talent in the workplace. She's also well-known for her work on HR Bartender, a friendly place to talk about workplace issues. The site has been recognized as one of the "Top 5 Blogs HR Pros Love to Read" by the Society for Human Resource Management (SHRM). Shalyn is the author of two books: "Manager Onboarding" and "Essential Meeting Blueprints for Managers."

Laurie Ruettimann
@LRuettimann

Laurie Ruettimann

is a former human resources leader turned influential speaker, writer, and entrepreneur. Ruettimann is also the founder of GlitchPath, an early-stage startup focused on business insights and risk mitigation. You may know Ruettimann as the creator of The Cynical Girl and Punk Rock HR (retired) or from her book, "I AM HR: 5 Strategic Ways to Break Stereotypes and Reclaim HR" (RepCap Press, 2014).



Jennifer McClure
@JenniferMcClure

Jennifer McClure

is a sought-after speaker and business advisor who combines her expertise as a business leader, HR executive, executive recruiter and executive coach with practical strategies to help leaders increase their impact, grow their influence and deliver results in their careers and in their organizations. Originally from Cleveland, Tennessee, Jennifer lives in Cincinnati, Ohio with her son Andy, two faithful feline companions Sammy and Abby, and one fat and happy horse—Sarabi.



Tim Sackett
@TimSackett

Tim Sackett

is a 20 year HR/recruiting talent professional with a Master's in HR and SPHR certification. Sackett currently resides in Lansing, MI where he serves as the president of HRU Technical Resources. Prior to joining HRU, he was the director of employment at Sparrow Health System, regional HR and staffing director with Applebee's Intl., retail health recruiting manager and regional HR manager with ShopKo Store and Pamida respectively.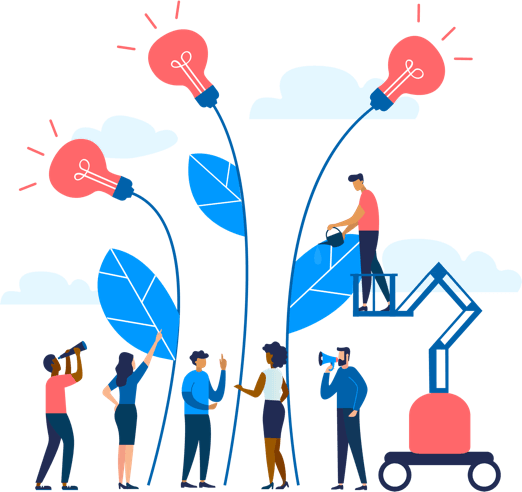 See how Namely's flexible solution will help you streamline your HR processes by having your people, payroll, and benefits info all in on place.
Get a demo
Subscribe
Get the latest news from Namely about HR, payroll, and benefits.
Get the latest news from Namely about HR, Payroll, and Benefits.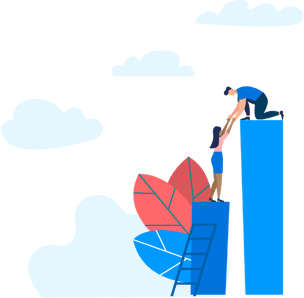 X
Get the latest news from Namely about HR, Payroll, and Benefits.