HR
How to Get SHRM-Certified
It's always back-to-school season for professionals looking to bolster their HR credentials.

What is the SHRM certification? There are two primary certifications available to HR professionals today: the PHR and SHRM-CP. If you're looking to get certified with the latter, you have two options: the regular SHRM-CP (certified professional) and SHRM-SCP (senior certified professional). Testing occurs twice a year, once in winter and again in spring.

Whether you're planing to register for the exam or looking for study tips, the below serves as your roadmap to SHRM certification.
1. Determine Your Exam Eligibility
SHRM doesn't let just anyone take its exam. Depending on your education and the specific certification applied for, you'll need to have spent a minimum number of years in an HR-related role. For example, a candidate with a bachelor's degree will need at least two years of experience before qualifying to take the SHRM-CP exam. If you don't have a college degree, you'll need four years experience.
Want to go even further and take the test for the SHRM-SCP role? You'll need double those minimum requirements. A full listing of eligibility details and scenarios can be found on the organization's website.
2. Apply for the Test
Once you've determined that you meet the minimum requirements, check to see whether you're in the middle of an application period. SHRM offers its exam in winter and spring, each period with its own application deadlines. A schedule of deadlines and fees can be found below. Note that this information applies to both the SHRM-CP and SHRM-SCP certifications, and that the organization charges full price for any subsequent retests should you fail to pass the first time around.
2020 SHRM Application Deadlines
| | | | |
| --- | --- | --- | --- |
| Applications Open | Regular Deadline | Late Deadline | Test Period |
| January 6 (Spring) | March 20 | April 10 | May 1 - July 15 |
| May 13 (Winter) | October 16 | November 6 | December 1 - February 15 |
2020 SHRM-CP and SHRM-SCP Exam and Processing Fees
| | | |
| --- | --- | --- |
| Application Costs | Member Price | Nonmember Price |
| Early-Bird Exam Fee | $300 | $400 |
| ​Standard Exam Fee | $375 | $475 |
| Transfer Fee | $100 | $100 |
| Retest Fee | Full Price | Full Price |
3. Schedule Your SHRM Certification Test
After submitting your application and payment, SHRM will review your HR background to confirm that you have the required experience. You'll receive an "Authorization to Test" certificate, enabling you to log into SHRM's scheduling portal and set a time. This part of the process is handled by Prometric, a test administration service.

Be sure to pick an otherwise free day for your test, as SHRM certification exams take four hours to complete. If you need to reschedule, be sure to do so at least 30 business days in advance to avoid incurring a fee.
4. Hit the Books
SHRM offers a full suite of online and print study materials, but this package can cost over $1,000 depending on your membership status. If your employer is willing to shoulder the costs, it's worth it. If not, you can find dozens of third-party books and flashcard sets for sale online—just be sure that you're purchasing an edition that's recent enough to be consistent with latest version of the test.

Don't forget to reach out to friends and your broader HR network. If you know anyone who passed the test already, ask to borrow their learning materials if they have any. Even materials related to the PHR certification can be helpful, so long as you don't rely on them exclusively. If you haven't already, join your local SHRM chapter and ask about joining a study group.

Just like taking any standardized test, part of the challenge is studying the exam itself. Get familiar with the format of the test. You'll be asked to answer 160 multiple choice questions, of which 95 relate to specific HR knowledge and 65 on situational judgement. An example from the latter category, pulled directly from SHRM's own online practice test, can be found below:

While that example might seem cut-and-dry, one criticism of the exam is that its situational judgement questions are often subjective. Keep up with the latest by subscribing to HR blogs and following what's in vogue when it comes to HR best practice.
5. Don't Forget Recertification
Were you one of the 70 percent of test takers that passed the exam? Congratulations! Getting certified is just beginning. You'll need to continually renew your certification by amassing SHRM credits over a three year period—or prove yourself by taking the test all over again.

Certified HR professionals are required to gather 60 Professional Development Credits (PDCs) every three years by attending SHRM-sanctioned webinars, presentations, and panels. The rule of thumb is that a one hour event equals one credit. Session-filled conferences like the SHRM Annual Conference and Exposition offer candidates a great opportunity to amass credits in a short period of time.

Need to earn SHRM credits? Namely is a SHRM recertification provider, meaning it frequently hosts webinars and events that are eligible for credit.
---
With the new year in full swing, make it your resolution to take the leap and get SHRM or HRCI certified. To learn about other ways to grow as a professional, read our guide 6 Tips for Climbing the HR Career Ladder.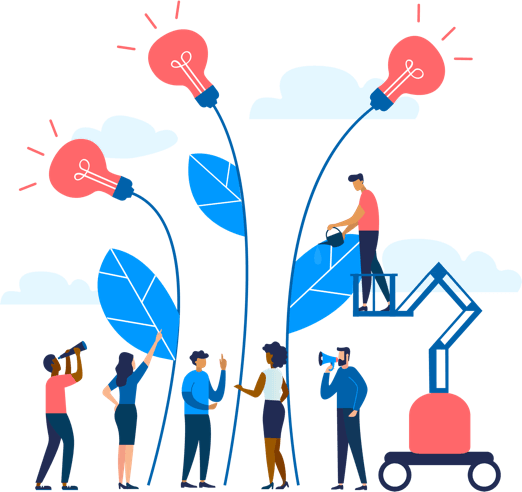 See how Namely's flexible solution will help you streamline your HR processes by having your people, payroll, and benefits info all in on place.
Get a demo
Subscribe
Get the latest news from Namely about HR, payroll, and benefits.
Get the latest news from Namely about HR, Payroll, and Benefits.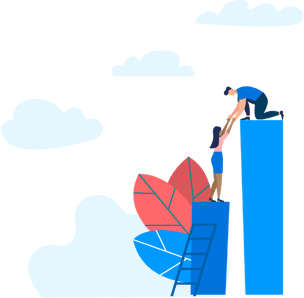 X
Get the latest news from Namely about HR, Payroll, and Benefits.