HR
5 Tips for Setting HR Career Goals

HR professionals might find it a challenging time to pursue their professional goals, but even though it might seem easier to put off career development plans, there's a lot that can be accomplished if you're willing to rethink your approach to goal setting. Keeping track of your goals and taking action to achieve them will boost your motivation, knowledge, and longevity in the HR industry.
If you want to take your HR career to the next level, check out these 5 tips:
1. Set Quarterly Goals
When setting goals for yourself, it's common to think of 10 to 12 goals that you'd like to reach over the course of the year. Instead of having a large number of goals for the year, try coming up with 2 or 3 goals that you can realistically tackle each quarter. This way you can narrow down your focus, pay attention to details, and maximize your effort in reaching these goals over a smaller period of time.
2. Take Small Steps

While striving for ambitious goals can feel inspiring, breaking your goals down into smaller, achievable steps can help you reach them more efficiently.

For instance, perhaps you're working at a growing organization that is looking to graduate from a PEO to an HRIS. Although this goal may seem intimidating at first, taking small steps toward achieving it can make it much more manageable. Start off by making a must-have list and researching HR software vendors. Once those steps are complete, you can move on to choosing two or three options and scheduling calls with each.

(For more details on transitioning to an HR platform, check out our

Timeline for Evaluating, Buying, and Implementing HR Software

.)

3. Explore Different Areas of HR
Over the course of your HR career, you might start off managing tasks as an HR administrator but later discover that you excel at training and development. Or after diving into HR policies and regulations during COVID-19, you might realize that you're better suited for a career in HR compliance.
Learning about the different HR functions allows you to gain experience and understand what area you want to specialize in, whether it's recruiting and onboarding or performance management and employee engagement. Do your research, work on different HR projects, and stay up to date with the evolving HR landscape. This will not only help you optimize your strengths but will also help you develop a well-rounded understanding of the industry.
4. Consider Qualifications or Certification
Pursuing formal certification and qualifications in HR can open up more advanced job opportunities and help you gain clarity on future goals that align with your career path.
If you're considering graduate school, you can apply for your MBA in Human Resources Management or a more specialized degree. There are also HR industry certifications to consider, such as the PHR (Professional in Human Resources) or SHRM (Society for Human Resource Management) certification. These types of credentials will strengthen your resume, improve your leadership abilities, and upgrade your skill set.
5. Connect With HR Peers

When you're alongside a community of HR professionals, you're likely to feel more supported in setting and meeting your goals. Even if your HR department is on the smaller side, you can join online HR communities, discussion groups, or forums where you can engage in casual conversations and grow your network.
Set aside some time to speak with peers, keep up with trending HR topics on social media, or follow HR influencers and thought leaders. Try to attend HR conferences where you'll meet other HR professionals virtually or in-person. The more you learn from others in the HR field, the more you'll be able to develop ideas and methods for achieving your HR career goals.
---
Whether you're just starting out or consider yourself a seasoned HR pro, there's no time like the present to step back and think about your personal career goals. To learn more about some of the best HR career paths to choose from, check out our blog post.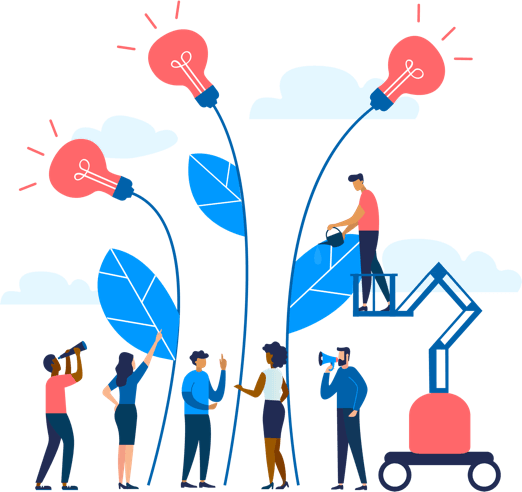 See how Namely's flexible solution will help you streamline your HR processes by having your people, payroll, and benefits info all in on place.
Get a demo
Subscribe
Get the latest news from Namely about HR, payroll, and benefits.
Get the latest news from Namely about HR, Payroll, and Benefits.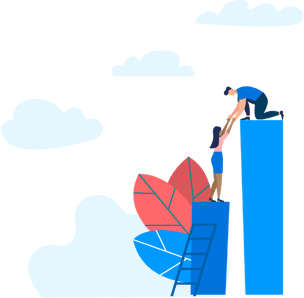 X
Get the latest news from Namely about HR, Payroll, and Benefits.