HR
How I "Fell" Into HR

Doctor, lawyer, teacher—we all had an idea of what we wanted to be when we grew up. But for most, HR professional wasn't on that list. For those who have made HR their career, there seems to be a trend: most say they "fell" into HR by "accident" and stayed with it for the long haul.
We wanted to know exactly how that happened, so we spoke with eight professionals—from a variety of industries and company sizes—and asked them, "How did you get your start in HR?" Here are their stories and takeaways to inspire you:
1. Take a Test Drive
"I was taking an 'attitude adjustment break' from my career as a dancer in musical theater and took a 3-month temp job as an HR Assistant, replacing someone on maternity leave. I had never heard of HR before. When that [temp job] was over, I took another 3-month gig at a different company. I didn't miss showbiz, and I found my way into the 'real world.' For people who aren't quite sure what they want to do, I highly recommend taking temp positions to explore the various opportunities and careers out there. You never know where it will lead!" - Linda Paul, VP, Team Development at Schoology
2. Get Good Advice
"I was about to get kicked out of General Studies at A&M. I had too many hours and needed to declare a major. I met with my advisor and decided to get into HR.13 years later I can safely say that was the best choice ever!" - Ashley Crill, Director of Human Resources at Banker's Toolbox
3. Keep Pivoting
"I have a degree in Photographic and Digital Imaging, but ended up in retail management for my first few years out of college. My next pivot was managing a massage clinic for almost 6 years and realizing how much I loved the onboarding aspect of my job. During my time at the clinic, I became the Co-Director of Training and assisted with creating and implementing training and customer experience programs for the front desk staff. My next transition brought me into the tech world and transitioned me into a more traditional HR role with an agency in Austin—and here I am!" - Ariel Lopez, HR Manager at Geek Powered Studios
4. Find a Mentor
"I started as the Office Manager and then Event Coordinator, reporting to the Head of HR. My advice for newbies is to be patient and find a great mentor. Most HR expertise comes from experience, so it is always great to have someone to talk to when situations arise." - Mary Lanier-Evans, People Culture Officer at QuickStart Technologies, Inc.
5. Keep an Open Mind
"I'm very much an accidental HR professional. I'm grateful that I was lucky early in my career to work for leaders who noticed I had a knack for finding good people and making it easy for them to do their best work. My passion for design led to a management role in a fashion company. My team got great results (seems passion is contagious—our customers loved us!) and the CEO brought his C-team to my store to study what we were doing. He later asked me if I wanted to help him start a Human Resources department. I thought he'd said 'Human Racehorses' and I told him that was a ridiculous name for a team—we still laugh about it. Though I've since earned some educational cred thanks to great companies, coworkers, peers and opportunities, I rely on my instinctive drive to make it easy for people to do the right things—for themselves, their teams and their company. And I still think our work deserves a better name." - Colleen Clark, Head of Optimistic People at Life is Good
6. Do Your Homework
"I started working for a start up in 2004. Given how the startup world works, I got exposed to a lot of different projects and tasks. I reported to the HR Manager back then and gained experience with benefits planning, recruiting, office management, payroll, employee relations, and more. The complicated world of HR really interest me so I decided to study further and took the HR certifications (SPHR and SHRM-SCP). I'm really happy where I am in my career. HR is a never ending challenge and the constant learning is what I love most about my job." - Abigail Arellano, Senior Manager, Human Resources at Regent, LLC
7. Be Flexible
"I was in college and my current company had an internship program for HR. I was planning to go into therapy with my psychology degree, but decided to check out the business side of psychology, and it just stuck!" - Brittney Braganza, Senior HR Assistant at MIND Research Institute
8. Take the Leap
"I fell into HR! I've been a teacher, QA Analyst, and Project Manager before starting in HR. I was a client-facing project manager at my current company, but was interested in doing internal work. I transitioned to managing internal projects, one of which was finding a new HCM platform. Several months later, there was an opening in HR so I jumped in! It was great moving into a role that was serving my entire company, which I care about so much. My advice is to stay organized and learn as much as possible from your people and industry resources." - Micquella Anthony, Employee Programs Director at Velir
---
Though each is different, there is a common thread to the stories of these individuals: it all comes down to the passion they have for their company and its people. Ready to get started in HR yourself? Read our 6 Tips For Climbing the HR Ladder.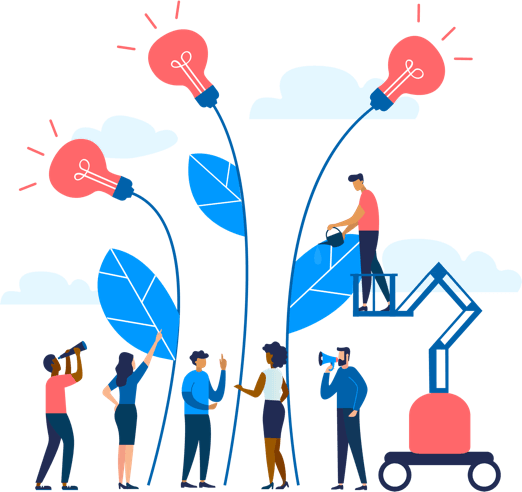 See how Namely's flexible solution will help you streamline your HR processes by having your people, payroll, and benefits info all in on place.
Get a demo
Subscribe
Get the latest news from Namely about HR, payroll, and benefits.
Get the latest news from Namely about HR, Payroll, and Benefits.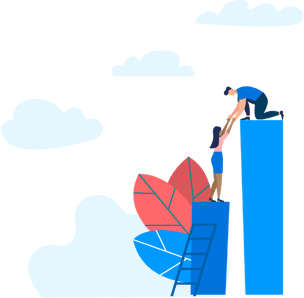 X
Get the latest news from Namely about HR, Payroll, and Benefits.