HR
Rethinking Artificial Intelligence's Role in Human Resources

Artificial intelligence (AI) is still seen as somewhat of a buzzword in the HR industry, but as companies continue to refine the technology, it seems the future of HR might already be here. AI has touched almost every other major business department, so why not HR?
Fortunately, the spread of AI doesn't mean robots are stealing our jobs—rather, it means the opposite, and most HR professionals are buying-in. IBM reports that most HR executives are optimistic about AI's debut in the department, with 66 percent of CEOs saying they believe AI will transform the way we approach HR and the employee experience. Although not immediately apparent, AI can indeed revolutionize HR efforts, no matter the size of a particular organization. It does this by acting as an extension to facilitate workflow and streamlining processes that would otherwise take days or weeks.
From screening resumes to measuring employee performance, AI can automate many administrative tasks so you can spend more time on strategic initiatives that impact your business. Here are four reasons why HR professionals may want to consider investing in AI.
Processes Large Quantities of Data
Think of how much time goes into recruiting talent for your organization. From resume screening to scheduling interviews to checking references, the hiring process can be incredibly time-consuming—especially if you want to find the right person for the job. Depending on the size of your organization and the number of roles you're trying to fill, reviewing the number of applications your company receives can be a daunting and slow-moving task. That's where AI comes in.
Business automation software leverages AI and machine learning to replicate human interactions with the same software that an organization typically uses. Upon deployment, this technology can help HR professionals sift through applicant data and identify candidates who fit key position requirements, thereby eliminating the need for HR professionals to spend countless hours poring through candidate applications. Instead, your team can focus on refining your candidate experience, getting to know your candidates, and picking the best talent for your organization.

Eliminates Human Bias
In addition to helping recruiters tackle application volume, AI can also eliminate unconscious bias. All humans are biased, there's no way around it. We innately favor things that are familiar or similar to us, for example, a candidate's name, school, appearance, accent, clothes, etc. can influence your opinion of them and distract from your ability to evaluate their skills and competencies.
Introducing AI technology to your hiring process can not only help reduce the burden of reviewing the sheer volume of your applications, but they can also provide an unbiased, objective perspective when selecting which candidates to move forward in your recruiting process. AI is immune to any effects that personality, gender, race, or ethnicity can have on the outcome of employee screening and can suggest questions based solely on an individual's competency for a particular job. This allows HR professionals to find the most qualified individual for a job without any personal opinions getting in the way, while freeing up time for your team to focus on sourcing the best candidates and optimizing your candidate experience.
Assesses Performance
AI's use spans well beyond just recruiting. Some companies are leveraging AI to evaluate their employees and asses their performance. With AI technology, organizations can actively and accurately monitor employees in their ability to fulfill a list of objectives that are unique to their position. This data can then be used to produce automated reviews that can be helpful during annual reviews and discussions around promotions and raises. Because this technology can be manipulated in a variety of ways to best suit the needs of an organization, it's also possible to establish a grading system that can be referenced to give HR professionals a quick overview of how an individual might be faring during a particular course of time.
Answers Employee Inquiries
Whether an employee is new or has been with the company for quite some time, it's natural for them to have a series of questions about corporate policies, procedures, or benefits. As your company grows, odds are these questions become more frequent. To avoid having these inquiries interrupt their day, some HR teams have turned to AI to address and answer these employee inquiries.
Many companies are adopting AI chatbots to provide real-time answers to employees. Employees simply type their question into the chat box and the chatbot will reply with the answer, relevant FAQS, or company resources that provide more information on the topic. Not only does it allow employees to self-serve and get the answers to their questions quickly, but it also saves HR professionals time in their day. What's more, some studies show that employees would prefer to interact with chatbots when inquiring about things relating to payroll or leaves of absence. This goes to show that incorporating AI technology into a company's HR department can be instrumental in improving conditions for HR professionals and employees alike and that perhaps it may eventually be a vital component in the department's capacity for success overall.
---
While not everyone is sold on the benefits of AI, the technology is definitely proving itself to be more and more valuable. From screening job applications to answering employee inquiries, AI can help you earn time back in your day and let you focus on initiatives that drive business results. As companies continue to use and refine the technology, only time will tell how AI will continue to change the future of HR!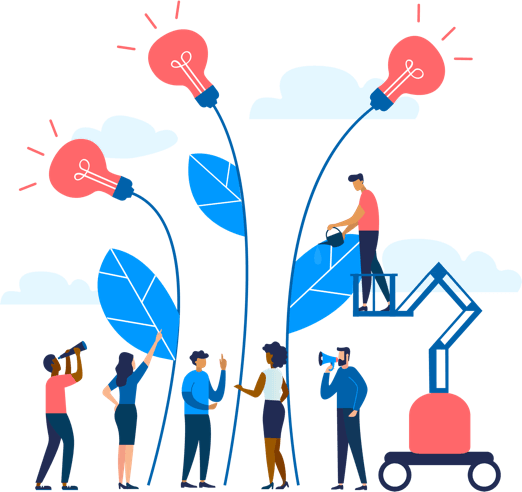 See how Namely's flexible solution will help you streamline your HR processes by having your people, payroll, and benefits info all in on place.
Get a demo
Subscribe
Get the latest news from Namely about HR, payroll, and benefits.
Get the latest news from Namely about HR, Payroll, and Benefits.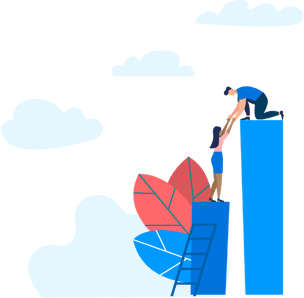 X
Get the latest news from Namely about HR, Payroll, and Benefits.