HR
Namely Connections Client Spotlight Recap: Intellective

As businesses continue to adapt to the "new normal", it's never been more important to support employees with the right people processes and technology. Namely's mission has always been to help mid-sized companies build a better workplace, while helping them save time and money. To demonstrate exactly what that means, especially during these uncertain times, we hosted a virtual Namely Connections event.
From taking a peek at our product roadmap to participating in a live Q&A with Namely's CEO, prospective clients were able to get a sense of what it's like to work with Namely.
But what better way for HR professionals to see what Namely has to offer than hearing from our clients themselves?
In case you missed it, here is a recap of one of our client's spotlight sessions from Namely Connections:
Why Intellective Chose Namely
John McConville, VP of Administration & Compliance at Intellective, kicked off our event by discussing what he was looking for in an HR solution.
As a company with 125 employees across the US and 7 other countries, Intellective was searching for an HR platform that employees could live in—regardless of where they're located. Intellective's other top priorities were choosing an integrated solution that had robust performance reviews and streamlined all HR processes, from onboarding to offboarding.
By conducting screening calls and demos with several HR vendors, McConville was able to narrow down his search quickly.
"The first thing I liked about Namely was its transparency. We sat through 3 demos and every time we had a question about a piece of functionality, Namely was able to show it to us on the spot. Namely's demo platform really mirrored production, and there was very little that Namely couldn't do.
In addition, since we have employees across the US and the globe, we needed a platform that could manage our people from afar. From handling international phone numbers and addresses to streamlining onboarding and payroll, Namely fit every category."
As for implementation, McConville was impressed by how organized Namely's team was from day one.
"When I looked at online reviews, some of the concerns I read were about Namely's implementation process. These reviews were from 2018. Fast forward to 2020, I had a good feeling about implementation from the first day we met with Namely's team. From that first meeting, we committed to each other that we would do everything on our end by deliverable due dates and Namely would do the same. We hit every one of them and had a seamless rollout on July 1st. Our implementation process was excellent—so good in fact that I emailed Namely's CEO, Larry Dunivan, afterwards to tell him that I don't know what happened back in 2018, but whatever Namely did to build out their implementation process was a huge success. Our experience with Namely couldn't have started off better."
Since implementation, McConville has appreciated that Namely focuses on more than just the payroll side of HR, but also on the people side.
"For us, we think that payroll should be table stakes; any provider should be able to do that. Payroll with Namely has gone flawlessly, but the HRIS side is what is really beneficial for us.
During our evaluation, Namely's performance review functionality checked off all our boxes. But in practice, it's even better than I thought it was going to be. We rolled out performance reviews in July and have gone through the first round. It's incredibly flexible to conduct reviews in Namely and we've been able to customize them for both roles and departments.
We've also onboarded 10 people so far in the system, and it's incredibly simple. Our employees have really enjoyed the ease of use of the platform, like requesting time off. It's simple for both our employees and us as administrators."
As Intellective's VP of Administration & Compliance, McConville especially finds Namely's Comply Advice & Action to be helpful.
"I'm an HR department of one, and I like to think I know my stuff, but I'm always checking SHRM and looking for information online—which is why Namely's Comply Advice & Action has been so helpful. Comply provides you with statutory harassment training, a job description builder, and a compliance calendar that we're going to integrate into our Outlook corporate calendar. If you need compliance advice, you can actually speak to a live advisor or just search within the extensive database. I use Comply Advice & Action quite a bit, and it's a very big differentiator between Namely and the other providers. Overall, I can't recommend Namely enough."
---
Want to hear about more clients' experiences with Namely? Click here to check out the recap of our other Namely Connections client speaker, Madison Logic.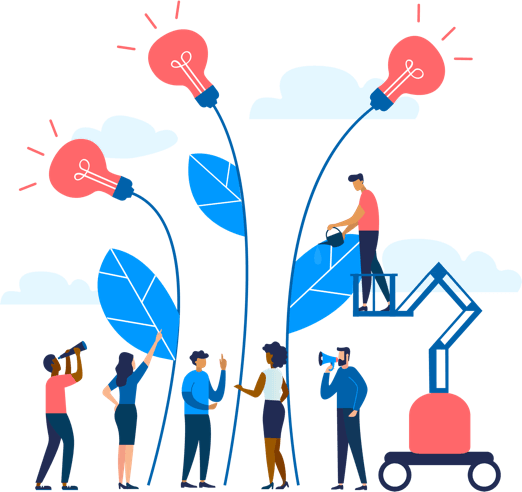 See how Namely's flexible solution will help you streamline your HR processes by having your people, payroll, and benefits info all in on place.
Get a demo
Subscribe
Get the latest news from Namely about HR, payroll, and benefits.
Get the latest news from Namely about HR, Payroll, and Benefits.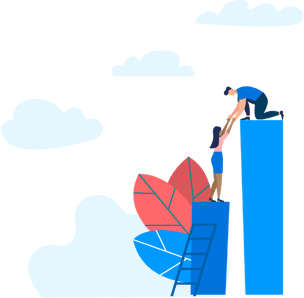 X
Get the latest news from Namely about HR, Payroll, and Benefits.