HR
Namely Connections Client Spotlight Recap: Madison Logic

As businesses continue to adapt to the "new normal", it's never been more important to support employees with the right people processes and technology. Namely's mission has always been to help mid-sized companies build a better workplace, while helping them save time and money. To demonstrate exactly what that means, especially during these uncertain times, we hosted a virtual Namely Connections event.
From taking a peek at our product roadmap to participating in a live Q&A with Namely's CEO, prospective clients were able to get a sense of what it's like to work with Namely.
But what better way for HR professionals to see what Namely has to offer than hearing from our clients themselves?
In case you missed it, here is a recap of one of our client's spotlight sessions from Namely Connections:
Life With Namely at Madison Logic
During the event, Sarah Pottieger, Human Resources Manager at Madison Logic, discussed her experience using Namely's platform over the years. Before joining Madison Logic 2 years ago, Pottieger worked at a company that also used Namely.
"When I was interviewing at Madison Logic and found out that Namely was the HR system they used, I was very relieved because it was not only a system I already knew, but it was also a system I knew worked well," Pottieger explained.
"It's been really encouraging to see Madison Logic use Namely versus an older platform, because it's much more user-friendly. It's easy to train employees and actually get them to be engaged with the technology."
From employee onboarding to performance reviews, Pottieger handles everything HR for Madison Logic's 120 global employees.
"As far as benefits go, Namely is probably the easiest system that I've ever used, and I think our employees would definitely agree. As part of their first day, we walk employees through Namely and show them all the platform's features, including benefits enrollment. Once we show them how to enroll in benefits, we rarely have an employee come back to ask for help. Plus, it is easy to make life changes in the system, which our employees appreciate.
We're also really happy with Namely's performance reviews because it keeps us on task and allows us to conduct any type of review that we want—self, manager, and 360 reviews. We set up our goals in OKR format in Namely. Goals are super easy to set up, track, and tie to department and company goals, which gives everyone a feeling of alignment."
In particular, Pottieger loves seamlessly onboarding new hires with Namely.
"My personal favorite feature of Namely is onboarding because it saves us a lot of time. Our ATS, Lever, syncs with Namely, so the second someone is hired, I get an email right away that lets me know. Then we kick off task lists and send out welcome emails. An employee can fill out their I9, tax information, confidentiality agreement, and basically everything else that needs to be signed before you even meet them. This is great because it allows them to focus more on the job and training on their first day. I'm obsessed with the fact that employees can put their banking information in the second that they start onboarding, so we're able to pay them right away."
In addition to onboarding, Pottieger appreciates how much time Namely saves Madison Logic with other HR processes.
"Overall, Namely saves us a ton of time, especially when it comes to payroll and benefits. I would say it saves all of our teams about 12 hours of manual work per month. I used to work in payroll systems that are very clunky, like ADP. ADP is like night and day compared to Namely. Namely is the easiest payroll system I've ever used. Typically, our Payroll and Benefits Manager processes payroll and handles benefits enrollment, but I have needed to cover for her on maternity leaves– I think this is important to point out because it shows how effectively you can cross train your teams on the payroll system if need be."
From new enhancements to customer support, Pottieger has seen Namely constantly improve over the years.
"As we continue to grow, I can always trust that Namely is going to do the same. Namely has always been one step ahead of us. Recently they rolled out E-Verify, Comply Advice & Action, and the Namely Help Community.
The Namely team has done a lot to change how it supports its clients, especially with the Namely Help Community. In the Help Community, you can search for anything you're curious about. For example, if I'm training someone on performance reviews, I can just have them search 'how to set up a performance review' and they can easily train themselves. Also, the fact that Namely's customer support now tracks cases and gives you full visibility into your open ones, including who's working on them, is a lot more personal than just emailing a service email address."
Clearly, the COVID-19 pandemic has thrown HR professionals for a loop. During these challenging times, Pottieger has found Namely to be extra useful.
"COVID-19 has obviously hit us all in different ways, but I think one of the most important things we've all tried to do is just keeping people together and on the same page - and Namely has allowed us to do all of that. I think that having a platform like Namely is more important now than it ever was because everything lies within the system. When the pandemic started and we had to go fully remote, we never had to think about a solution to enhance our HR experience because nothing we did was manual or in paper format. The other part that's been really helpful during the pandemic is the Namely newsfeed, on which we post any critical announcements. While it might seem simple to notify your employees about birthdays and new hires, it keeps everyone together and updated—especially when your employees aren't really seeing each other anymore.
Comply Advice & Action is wonderful and has also been extremely helpful with COVID-19 regulations and job descriptions. We always have the most up-to-date information for our employees, and Namely allows us to do that."
---
Want to hear about more clients' experiences with Namely? Click here to check out the recap of our other Namely Connections client speaker, Intellective.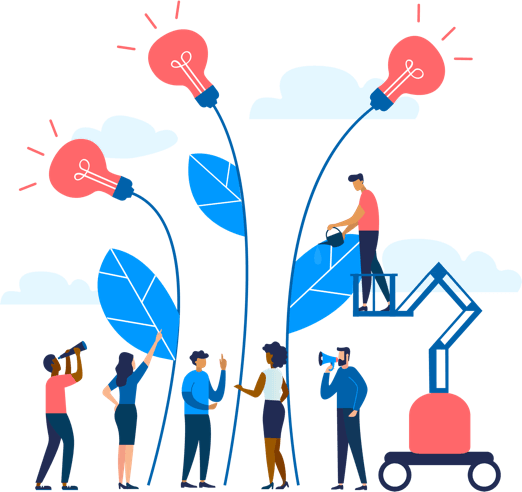 See how Namely's flexible solution will help you streamline your HR processes by having your people, payroll, and benefits info all in on place.
Get a demo
Subscribe
Get the latest news from Namely about HR, payroll, and benefits.
Get the latest news from Namely about HR, Payroll, and Benefits.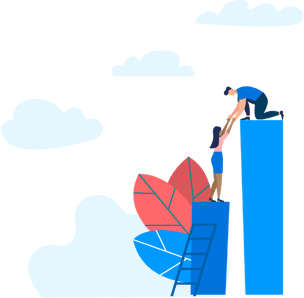 X
Get the latest news from Namely about HR, Payroll, and Benefits.