HR
Namely Connections Client Spotlight Recap: Boll & Branch

In today's constantly changing world, it's never been more critical for companies to provide their employees with the right processes and technology. Namely's mission has always been to help mid-sized businesses build a better workplace, while saving both time and money. To demonstrate exactly what that means, we hosted a virtual Namely Connections event last week.
During the webinar, prospective clients were able to get a sense of what it's like to work with Namely by getting a sneak peek into our platform and engaging in a live Q&A with our CEO, Larry Dunivan.
But what better way for HR professionals to learn more about Namely than to hear from our clients?
In case you missed it, here's a rundown of one of our client spotlight sessions from Namely Connections:
Life With Boll & Branch
Boll & Branch's David Kaye, Sr. Director of People and Culture, and Robin Hecht, Controller, joined us to take prospective clients through their Namely journey. With around 100 employees, Boll & Branch is an attainable luxury e-commerce company that specializes in home goods all based in pure organic cotton.
Since Hecht handles payroll, she kicked off the session by discussing Namely's payroll solution.
"If we didn't have Namely, I'd have to spend at least 25 percent more time on payroll alone. In Namely, we can easily process payroll, preview employees' pay stubs, and run both our semi-monthly and bi-weekly pay cycles," she explained. "One of the payroll solution's amazing features is that it syncs with Namely's Timesheets—which our nonexempt employees use to clock in and out. When people join the company, work overtime, or get terminated, you don't have to calculate anything because Namely automatically does all of it for you. It's a life saver."
In addition to processing payroll, Hecht works closely with Namely's Managed Payroll Team.
"Our Namely Payroll Consultant has been fantastic—especially during COVID-19," she explained. "We started hiring for remote positions and some of our employees moved around, so our Payroll Consultant registered our company in multiple new states for us. Since we're not experts, sometimes our employees come to us with payroll questions that we don't have the answers to. Whenever that happens, we reach out to Namely's Managed Payroll team and they get back to us very quickly."
When it comes to benefits, Boll & Branch also uses Namely as their broker.
"I don't have a benefits expert or dedicated benefits person on my team, so using Namely's Managed Benefits Team as our broker has been particularly helpful," Kaye stated. "We've worked with our Benefits Consultant for two and a half years now. On a day-to-day basis, he answers employee related questions and communicates with all of our benefits providers. Looking at the bigger picture, he also helps us design competitive benefits plans that not only decrease our cost per employee, but also position us as an employer of choice."
Since Boll & Branch has been a Namely client for a while, they've seen several product and service enhancements over the past couple years.
"Namely constantly rolls out new features," Kaye explained. "One of the most helpful was the introduction of passive open enrollment. Now, employees can choose to be re-enrolled in prior elections if they choose not to make any changes to their benefits plans.
The continued evolution of Namely's employee profile aesthetic and functionality is also quite helpful. Recently, they rolled out of a new tab that shows paychecks and snapshots of an employee's payroll history. It's graphic and color coded, so both admins and employees can easily view the data.
Finally, our favorite thing that Namely has done is provide clients with updates about new laws related to payroll, HR, and benefits via emails and the Namely blog—which has been especially helpful during the pandemic. When Namely summarizes news and sends us the information we need, it takes the leg work off for us when it comes to staying updated and compliant."
To wrap up their session, Kaye and Hecht offered advice to prospective clients.
"Make a list of all of the features you want in an HR system and see if Namely matches up with it," suggested Kaye.
"Go through a full, real-life demo with Namely," added Hecht. "By taking a look at the way the HRIS platform integrates with payroll, benefits, onboarding, and so on, you can only imagine the time savings you will have if you implement Namely. And if you do decide to go with Namely, the implementation team is amazing."
---
Want to hear about more clients' experiences with Namely? Click here to check out the recap of our other Namely Connections client speaker, Praetorian Security, Inc.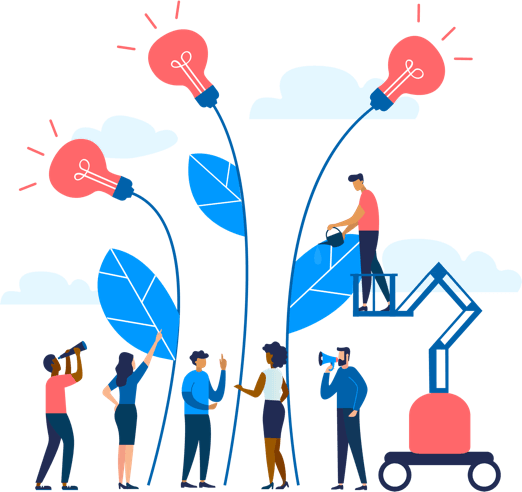 See how Namely's flexible solution will help you streamline your HR processes by having your people, payroll, and benefits info all in on place.
Get a demo
Subscribe
Get the latest news from Namely about HR, payroll, and benefits.
Get the latest news from Namely about HR, Payroll, and Benefits.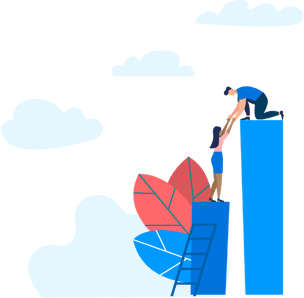 X
Get the latest news from Namely about HR, Payroll, and Benefits.