HR
3 Workplace Insights From Shawn Achor
Namely is thrilled to announce that New York Times bestselling author Shawn Achor will be HR Redefined 2019's keynote speaker! Achor is one of the world's leading experts on the connection between happiness and success, and has taken that expertise to Fortune 100 companies and events around the world. You can learn more about him here.

We pored through Achor's catalog of best-sellers to share some of his most compelling HR insights. Click here to learn more about HR Redefined and our other speakers.


1. Happiness leads to success, not the other way around.
Call it a product of our work-obsessed culture. To find contentment in life, we're inclined to believe that we need to achieve something first. As Achor puts in in The Happiness Advantage:


"If you work hard, you will become successful, and once you become successful, then you'll be happy. This pattern of belief explains what most often motivates us in life. We think: If I just get that raise, or hit that next sales target, I'll be happy. If I can just get that next good grade, I'll be happy. If I lose that five pounds, I'll be happy. And so on. Success first, happiness second."


But as Achor goes on to note, psychological and neurological studies show that the exact opposite is true. Happiness is a precursor, not a product, of success. Our brains are wired to be more effective when we're thinking positively. In that sense, happiness gives us an "edge" in our personal and professional lives.

In the workplace, the connection between morale, employee engagement, and business results is well established. Among companies in the top quartile for employee engagement, profitability is 12 percent higher. Some studies suggest these companies are actually over 20 percent more profitable. The same research also shows a measurable impact on other business metrics, including revenue per employee, shareholder returns, and operating margins—numbers that would make any CFO happy.


2. Recognition drives us (and others) to be better.

Praise is the key to unlocking what Achor calls "Big Potential," the name of his follow-up to Advantage. Rather than focus on individual achievement, "Big Potential praise shines on the support system that made high performance possible," as he puts it. In other words, success doesn't happen in a vacuum—you need to also recognize the ones who made a top performer's accomplishments possible.

The key? Avoid falling into the trap of "comparison praise," which breeds competition and knocks others down. For example, to call an employee the best, fastest, or smartest of a group is to indirectly slight others. As Achor puts it in Big Potential, this is the "worst kind of praise," as calling someone the best in something effectively signals that you've set a limit to what's possible to achieve. Quoting Theodore Roosevelt, he smartly notes that "Comparison is the thief of joy."

Need evidence that recognition drives results? Data shows that employees who feel appreciated are 52 percent more productive at work. It should come as no surprise that their engagement scores are also significantly higher. Though recognition can be spontaneous, companies can also roll out initiatives to get the ball rolling. When Delta Airlines instituted their official employee recognition program, they calculated that it had a 564 percent ROI.

3. "Sensory overload" prevents us from reaching our true potential.
Researchers have found that the human brain can receive up to eleven million pieces of information every second. That includes a whole lot of "noise," as Achor puts it.

Only a tiny fraction of that information actually gets processed. And when we push our brains to the limit by attempting to juggle a million different tasks, performance ultimately declines.

Between 1980 and 2008, Americans' daily exposure to information increased at least 60 percent. People today are seemingly addicted to noise. From the news cycle to your car radio, there are countless sources of information conspiring to distract and overwhelm your brain. In Before Happiness and on his website, Achor provides a few practical tips for overcoming the problem.

When it comes to work, we all have a lot on our plates. HR teams are often tasked with handling payroll, benefits, time and attendance, performance management, and recruiting. In addition to being creative with timesaving HR hacks, teams could stand to benefit from putting on those proverbial "noise-canceling" headphones, as Achor phrases it. By filtering out certain media, office politics, and other everyday distractors, HR teams can focus on their biggest priority: people.

---

Those are just some of the insights from Achor and his extensive work on happiness and success. Whether you're in HR or any other field, his positive message offers something for everyone.

Want even more insight into how HR stands to benefit from a little more positive thinking? We've got just the event for you. Register for HR Redefined 2019 and listen to Achor and other industry experts share how you can write the future of HR and build a better workplace.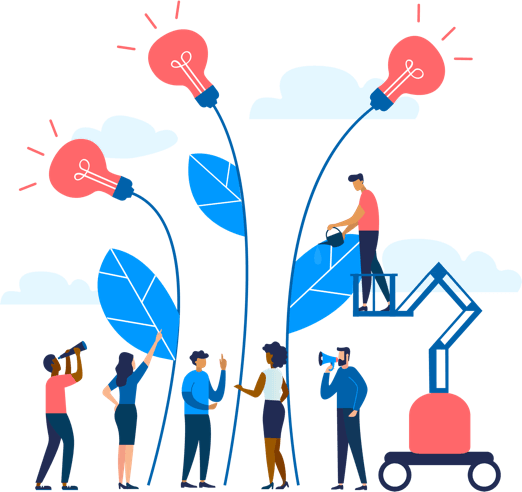 See how Namely's flexible solution will help you streamline your HR processes by having your people, payroll, and benefits info all in on place.
Get a demo
Subscribe
Get the latest news from Namely about HR, payroll, and benefits.
Get the latest news from Namely about HR, Payroll, and Benefits.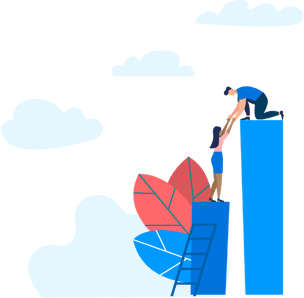 X
Get the latest news from Namely about HR, Payroll, and Benefits.