HR
6 Questions to Ask Before Building Your Diversity Initiative

Today's employees want to work at organizations that prioritize diversity and inclusion. Sixty-seven percent of job seekers consider diversity when evaluating offers, and more than half of workers believe their employers should be doing more to promote it. That's why it's critical to demonstrate why and how you're working to improve diversity and inclusion at your organization.

We sat down with Ada Thatcher-James, a consultant at diversity and inclusion strategy firm Paradigm Strategy Inc. She shared how she helps clients identify their D&I goals, educate employees, and ultimately build better, more inclusive work environments. But before you jump into designing your program, here are the six questions you need to consider.
1. What are your diversity and inclusion goals?
What are your organization's goals around diversity and inclusion this month, quarter, and year? The way you approach designing a training program or implementing a strategic initiative will depend on what your goals are and how you plan to measure success. Are you looking to hire a more diverse workforce? Improve employee retention? Educate your workforce on unconscious bias? Use internal and industry-wide diversity data to identify what areas of your business you need to prioritize before moving forward.
Ada Says:
At Paradigm, we sit down with all our clients to understand their goals, identify barriers to diversity and inclusion, and strategize how to remove those barriers. We're working with a client to upscale their recruiting team to be up-to-date on the best practices for diversity hiring by mid-2019. We've scheduled a monthly training for the next sixth months, so we'll discuss everything from why we care about building a diverse team to how to gain buy-in from hiring managers and interviewers. Our client's goals are always the driving force in how we set up the trainings and select content.
2. How will you measure success?
You need clear definitions of success so you can gauge your program's efficiency and guide your future initiatives. Attainable, measurable goals can help you discern if your program is a success and whether those insights could help you gain executive buy-in and free up more resources for future projects.
Ada Says:
To make your goal attainable, you have to define what a successful campaign entails. For the client we mentioned earlier, they might look at the diversity of new hires before and after the six-month period or evaluate how their talent pipeline has evolved. This will help them measure success and adjust their future initiatives as necessary.
3. Who is your audience?
If you decide to move forward with a training program or workshops, you'll want to consider who your audience is and how to keep the sessions engaging and relevant. Think about whether you're training the entire workforce, or targeting a subsection of your employee population based on seniority, tenure, or department. Executives, managers, and individual contributors might need tailored sessions emphasizing how D&I relates to their specific role and responsibilities. If employees have received similar training before, you might offer them a more in-depth workshop that highlights new material, instead of just reviewing material they're already familiar with.

Keep in mind that hosting too many training sessions can cause fatigue among your employees and hurt the effectiveness of your initiatives. Be sure to host a variety of discussions, workshops, and focus groups to keep the subject matter fresh and interesting.
Ada Says:
Paradigm recently gave an unconscious bias training to a retail company with over 6,000 employees. Our client felt a lack of awareness around unconscious bias in their organization was preventing them from building diverse teams and improving inclusivity. We used three different training models for three different audiences. We did one hour-long session with their executive leadership team, 20 sessions for director-level employees, and virtual training for their store leaders. Over the course of six months, we trained thousands of employees all over the country with customized content for their level of seniority.
4. What is your budget?
Realistically, your diversity and inclusion budget will dictate the scale of your program. Creating and executing the training internally may be a more cost-effective method if someone on your team can dedicate the time to administer the program. Otherwise, partnering with a third party to run online training or in-person workshops may be a better option. Depending on your budget constraints and goals, you may opt for a one-off training or an ongoing program.
Ada Says:
Executives are typically in charge of signing off on the budget, so you need to ensure they see diversity and inclusion as a top business priority. I usually show them real statistics on underrepresented groups in their workforce and that's usually when I see the "ah-ha moments" around the room. You have to show them where there might be double standards at play and show them that something has to change. Once you've got that executive buy-in, you can start a broader conversation about where the company could improve.
5. Who will own the program?
Be sure to identify the person in charge. While one person might be responsible for overseeing your entire program, be sure to distribute responsibilities so everyone owns a part of D&I on your team.

While anyone can own diversity and inclusion programs at their organization, this responsibility is commonly handed to HR or talent acquisition. Larger companies sometimes have entire diversity and inclusion teams or a dedicated employee who can own the D&I strategy, like a Chief Diversity Officer. At smaller companies, it might just be an office manager or an employee who is passionate about diversity and inclusion. Bottom line, it doesn't matter who your leader is—anyone can rally the troops and help make diversity and inclusion a priority at your organization.
Ada Says:
If an employee's full-time job isn't devoted to diversity and inclusion, it's hard to drive meaningful change when they're spending hours working outside of their job description. They usually don't have many hours in the day to devote to proper execution, and D&I frequently has to take a back seat when other issues pop up. Instead, try dispersing responsibility across your entire team or cross-functionally. Dispersing the responsibilities helps make diversity and inclusion a team-wide effort and goal that everyone contributes to and has a stake in.
6. What is the best way to meet your D&I goals?
Equipped with all the answers to the above, you can craft a diversity and inclusion program that suits your business's needs. If your goal is to improve employees' understanding and mindfulness of unconscious bias in the hiring process, a one-off workshop or quarterly online training may be all you need. If you want to hire a more diverse workforce, you may have to do a deep dive into your hiring practices, host ongoing trainings with your recruiters, investigate the state of inclusion at your company, and more. In this situation, a stand-alone training might not be effective. Take a look at your goals and resources to craft the best possible plan that is both successful and impactful to your organization.
Ada Says:
While a one-off training seems like a quick and cost-effective way to achieve your D&I goals, trainings are often not the best approach. While trainings can change the hearts and minds of your employees, a long-term strategic plan can have more impact on your organization. Changing processes tends to have a larger effect because people have to learn the new processes and change their behavior as a result.
---
No one knows your company as well as you do. Once you've identified your goals, audience, and budget, you can determine what your diversity and inclusion program should look like. If you need some inspiration to get started, watch our How to Craft a Diversity Strategy webinar for effective and engaging initiatives your employees will love. Here's to fostering a workplace that welcomes and celebrates employees from all walks of life!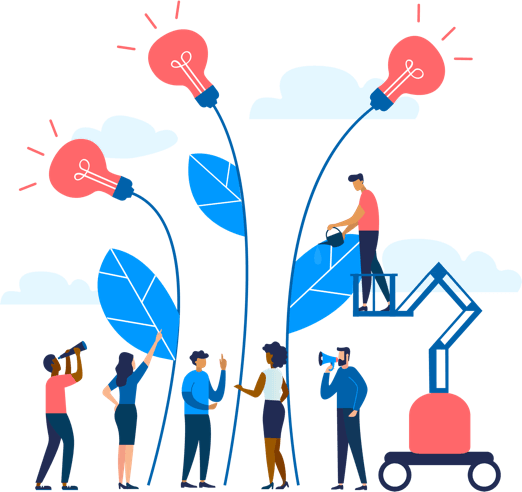 See how Namely's flexible solution will help you streamline your HR processes by having your people, payroll, and benefits info all in on place.
Get a demo
Subscribe
Get the latest news from Namely about HR, payroll, and benefits.
Get the latest news from Namely about HR, Payroll, and Benefits.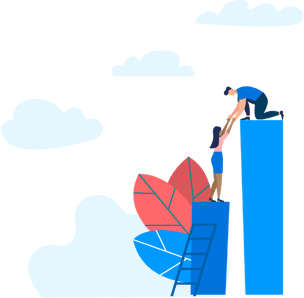 X
Get the latest news from Namely about HR, Payroll, and Benefits.