HR
How BounceX Set a New Standard for Equal Pay and D&I

BounceX has quickly become one of the tech industry's model employers. For anyone who follows their business practices, that should come as no surprise. In a world where the average adult spends more time at work than they do at home, the company knows how essential it is to offer resources that support and engage workers.
From its dedicated community and inclusion team to equal pay pledge, BounceX is helping set the standard. We spoke with three employees who made many of these groundbreaking initiatives happen: Alana Rush, director of business development, Kristin Langdon, director of HR operations, and Ryan Lathrum, director of community and inclusion.
1. Company Values
BounceX's continued success is due in part to their embodiment of company values in all that they do. "On the business development team, we're on the front lines," says Rush. "My day is spent talking to companies about investing in BounceX, and I never have a conversation that doesn't end in a discussion around company values. Our values help move the needle in every aspect of the business."
This commitment to values extends all the way to the top, which makes it much easier to get leadership buy-in for initiatives that positively impact the company and industry. "Alana and I had several meetings with our C-suite about our equal pay pledge," says Langdon. "It wasn't as difficult as it might be in other companies because social awareness is inherent to our values—so for our exec team it was a no brainer."
But BounceX recognizes that this may not always be the case for other companies. "One of the most powerful levers for a company's first foray into diversity and inclusion is when you can directly tie it to the business," says Lathrum. "When I talk to our leaders about the impact of the employee resource groups on employee happiness, and tie that to specific data around the business ROI of these initiatives, I can tell a more compelling story."
2. Employees as Customers
Unlike most companies, where HR reports to the CEO, CFO, or even CPO, the BounceX HR team rolls up to the Chief Customer Officer. This puts HR in the unique position to both treat their employees as customers, and to measure client satisfaction as a result of employee happiness. "Service is at the heart of the HR function. Everything we do is to make sure our employees are happy and cared for. Our CCO is extremely passionate about our 'internal clients' and gives HR a voice in every single executive meeting," says Langdon. "As a result, employee issues always make it to the top, which is instrumental in getting on-the-ground feedback in front of the decision makers."
3. Employee Resource Groups
While getting diverse candidates in the door is a start, it's crucial to give these employees a seat at the table. Employee resource groups (ERGs) allow employees to connect with employees of similar backgrounds and allies, and have a voice in the decisions, initiatives, and culture of the company. In fact, it was one of BounceX's three ERGs that paved the way for their company-wide equal pay pledge.
"Your employees are a great resource," says Rush. "Find out what are people passionate about, and give them the opportunity to do that alongside their day job. As a result of my involvement in our ERG, I can bring so much more energy to the work that I'm doing throughout the day. If you're looking to build a new program, find ways to get employees involved."
4. Equal Pay Pledge
Rush serves as the co-chair in BounceX's gender ERG, EquALLity. "When we started the gender ERG, we wanted to make an impact on policy. The gender pay gap is something we've been looking at extensively, and we noticed that many industry peers had already committed to equal pay. We realized this was something we should be doing."
"We're lucky to have a C-suite that values diversity and inclusion across the board," says Rush. "Collecting data and social proof to position the pledge as an opportunity that makes business sense was critical to our success. Our talent team actually came to us so excited, knowing that this would impact the entire business from recruiting to retention."
Even with company-wide support, Langdon's team faced the challenge of evaluating the current state of BounceX's pay practices. "Because of the limitations of the software we were using for our people data, it took us three months to tier out the male to female compensation ratio. We love Namely because the diversity dashboard makes these data points easily accessible."
5. Diversity and Inclusion Team
Lathrum, one of BounceX's newest employees, was hired on as the director of community and inclusion, a new team that has grown from zero to three people in a matter of a few weeks. His work is focused on building out a D&I program to help develop leadership, elevate the profile of ERGs, and spend time learning how individual employees see the future of the company. Like the HR team, Lathrum reports into the Chief Customer Officer, making a powerful connection between business goals and diversity.
"The equal pay pledge is a great first step in terms of building a truly inclusive culture at BounceX and sends a strong powerful message in the tech industry," says Lathrum. "I'm excited to help build a structure that reflects how employees across the company want to be represented."
6. Pay It Forward
While the equal pay pledge will no doubt set BounceX apart as a best-in-class employer, they don't want to be an anomaly. "We're so excited to be working with Namely, because it's really difficult to do this work on your own," says Rush. "When companies stand up, that's how you make real change, and we want to help our peers do the same thing that we did."
"We're hoping to partner with industry peers and lean into each other to make lasting change," says Langdon. "If we work together to simplify and streamline diversity and inclusion initiatives, the impact on the industry at large will be immense."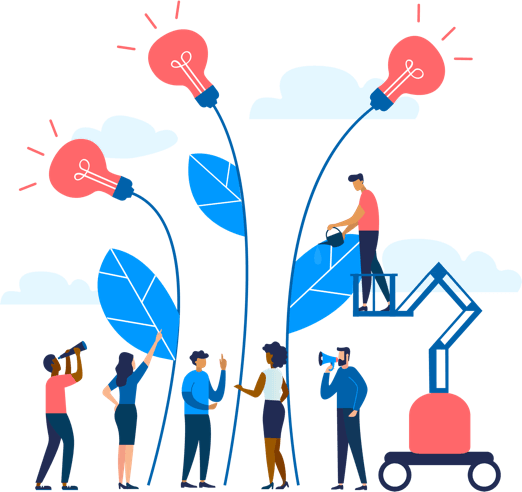 See how Namely's flexible solution will help you streamline your HR processes by having your people, payroll, and benefits info all in on place.
Get a demo
Subscribe
Get the latest news from Namely about HR, payroll, and benefits.
Get the latest news from Namely about HR, Payroll, and Benefits.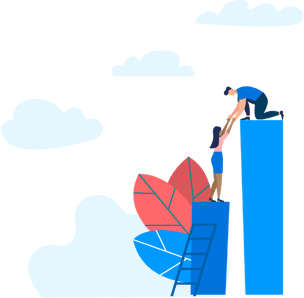 X
Get the latest news from Namely about HR, Payroll, and Benefits.