HR
Right to Disconnect: 11 Ways to Support Employees

With the prevalence of technology, there is rarely an email, chat message, or notification that goes by unnoticed. Flexible scheduling and remote teams necessitate communications at all hours of the day and night. As a result, the traditional boundaries of being on and off the clock are much harder to decipher.
In this new landscape, the question becomes, do employees have the right to disconnect? Trends in labor legislation lean toward the affirmative. In fact, New York City has even proposed a bill that would ban after-hours emails.
As the workforce continues to demand holistic work-life balance, it's up to managers and HR teams to make sure employees feel encouraged to disconnect after hours. We asked 11 employees, managers, and HR pros to share their best tips and practices for supporting better work-life balance. Here's what they had to say:
1. Set Company Standards
"Six months ago, we created a company policy that prohibits sending emails, texts, calls, etc. after 5pm or before 9am. The results have been amazing—productivity increased by 11.4% and staff retention improved by 7.1%!"
- Cristian Rennella, CEO & CoFounder at oMelhorTrato.com
2. Mark the End of the Work Day
"It's easier to unplug if you celebrate a good work day, rather than holding a badge of honor for working late. I do this by shutting my laptop and saying out loud, 'today was a great work day.' It gives me permission to stop working and validates my day."
- Sarah Moe, Co-Founder / Chief Happiness Officer at Flauk
3. Utilize Communication Tools
"In Google Calendar, there are settings that allow you to set your work hours. If someone tries to schedule a meeting with you outside of those work hours, they are informed that you may not be available. The technology auto-declines meetings so you never have to say no. I also use Quiet for Gmail––an app that allows you to silence notifications during your set Quiet Hours."
- Lauren Crain, Digital Marketer at HealthLabs.com
4. Honor PTO
"Before going on vacation I review all open items and ensure appropriate coverage. This way, nothing falls through the cracks when I'm out and frees me from feeling a need to check in. When a team member goes on vacation, I draft an email to send upon their return. This allows me to organize ideas and updates all in one email, so they won't be tempted to check in before returning or have to wade through the usual swamp of messages when they get back."
- Kerry Wekelo, Managing Director HR/Operations at Actualize Consulting
5. Set Clear Boundaries
"I used to take regular ski trips and would not bring my laptop or cell phone. My boss and office staff knew that I would not be available during that week, and I gave them a window of time where I would plan to check in with my administrative assistant in case anything urgent came up."
- Timothy G. Wiedman, D.B.A., PHR Emeritus, Associate Prof. of Management & Human Resources (Retired) at Doane University
6. Unplug During Work Hours
"I cannot emphasize enough how important unplugging is—but not just from work, but in appropriate ways at work! During meetings, are people multitasking through email or texts? When leaders monitor devices during a conversation, they indicate that the person in front of them is less important. Leaders should model behavior that demonstrates the importance of being present both at work and at home."
- Dr. Kathryn Bingham, CEO at LEADistics LLC
7. Encourage Hobbies
"We have a little music room in the office so employees can take breaks during the day to play. Playing piano has helped me get my creative juices flowing and refocus on what I need to do. Playing any instrument is scientifically proven to engage practically every area of the brain at once—especially the visual, auditory, and motor cortices."
- Gene Caballero, Co-Founder at GreenPal
8. Follow A Routine
"In the morning, I try not to look at my phone until I've meditated or journaled. On Sunday evenings, I put aside my laptop and phone, take a warm bath, and don't look at them again until Monday morning. These routines give me space to get my thoughts together before plugging back in."
- Taylor Morrison, Founder at Emancipation
9. Lead by Example
"HR can set the standard by disconnecting themselves. The first step is to not respond to emails after hours and definitely don't send them! Encourage this same behavior from leadership. Take time to stop and think about whether or not something needs to be communicated immediately or if it can wait until morning. We can change this idea of 24/7 connection if we communicate expectations and encourage staff to disconnect. Be the change you want to see!"
- Wendy Dailey, HR Business Partner, South Dakota State University
10. Practice Empathy
"HR can encourage employees to disconnect with work after hours by being empathetic and transparent. Research connects working longer hours to absenteeism and employee turnover, so HR should communicate and guide employees to set boundaries during their off time."
- Anthony Paradiso, MS, SHRM-CP, Human Resources Business Partner at Industrial U.I. Services
11. Sign Off from Personal Devices
"Personal devices keep us connected to work 24/7. I advise people to not sync any business emails or work accounts to their own devices. It is very tempting to check a work email that pops up on your phone, and a simple notification can be a gateway to multiple emails. For some, this is not possible, so at least set aside an hour or two to unplug. You will thank yourself!"
- Tracy Julien, VP of Marketing at GuidedChoice
Though emailing employees after hours may not be against the law (yet), encouraging healthier work-life balance can have a major impact on employee productivity and morale. You don't want your workforce to experience burnout or resentment toward management, so make sure your company culture supports each employee's right to disconnect after hours.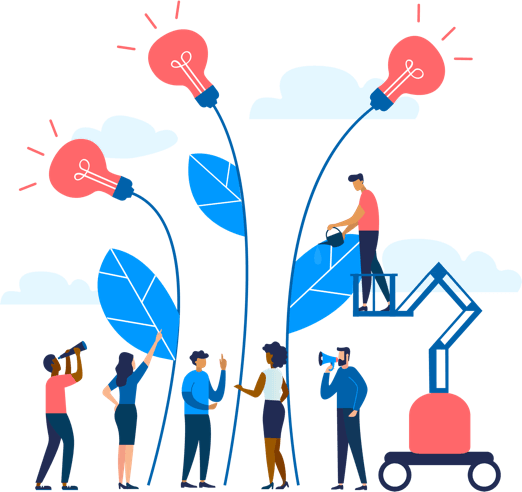 See how Namely's flexible solution will help you streamline your HR processes by having your people, payroll, and benefits info all in on place.
Get a demo
Subscribe
Get the latest news from Namely about HR, payroll, and benefits.
Get the latest news from Namely about HR, Payroll, and Benefits.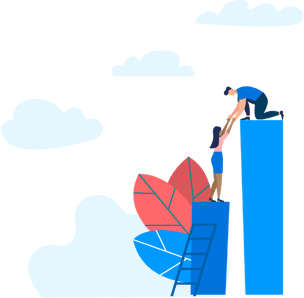 X
Get the latest news from Namely about HR, Payroll, and Benefits.