HR
How to Talk About Diversity at Work

"Diversity is defined by who sits at the table, while inclusion is which voices get heard," says Jamie Velazquez, Ph.D and Director of Staff Development at Crittenton Services for Children and Families. Diversity has become a top priority at the individual, corporate, and national scale, and Namely's recent Diversity Report reveals several trends around implicit bias in the workplace.
Turning a blind eye to individual differences is no longer acceptable if companies truly want to make a change (or a profit). According to Velazquez, "today's buyer doesn't just buy into your product, they also buy the ideals and values of your company." As an HR professional, building company values and culture often falls on you—but how can you change a systemic problem?
It can be challenging to initiate productive conversations around such sensitive topics, but short term discomfort is necessary for long term change. We spoke with Velazquez to learn how she helped her company embrace these tough conversations. Here are six simple ways to encourage an open dialogue around diversity in your own organization:
1. Teach Self Awareness
Cultural competency training is typically given in the form of an impersonal online certification quiz. While this checks the box, it's is clearly not enough to change behavioral tendencies. Instead of taking this approach, Velazquez created an interactive series of self-awareness training with small groups of employees from different departments and levels.
"I work in the service community, and we always ask: how can I help others better? When I first started thinking about cultural competency training, I realized that we need to begin by learning about ourselves. Before you can help others you have to understand your own biases, triggers, and experiences," says Velazquez.
2. Share Diverse Experiences
Velazquez also shared that "I've been sending bi-weekly emails about different topics to help employees encounter different perspectives. This week was about swimming. A study revealed that in 2010, 70 percent of black children did not know how to swim. This statistic can be traced back to the historic segregation of pools. Swimming is something many of us take for granted and raising awareness around this experience helps us become better allies."
While swimming may be unrelated to your business, Velazquez's emails are a great way of initiating difficult conversations around diversity with her colleagues. If you regularly and consistently learn about an experience different than your own, eventually it becomes second nature to look beyond surface-level stereotypes, ask questions, and empathize.
3. Understand Your Goals
Cultural competency training is an ongoing and ever-evolving process. Velazquez plans to grow her training program into a multi-year initiative to help her team advance and build a stronger community of allies. Velazquez formed a committee to help set goals for the training and clearly articulate why diversity is important to the larger company. Every organization will likely have their own answers to these questions, so it's important to have a holistic understanding of company-wide goals before determining the format of your training program.
4. Be Vulnerable
Vulnerability starts with company culture. A culture where leaders are open to learning from their direct reports helps create comfort even in a hierarchical environment. HR is uniquely positioned to facilitate initiatives like trainings, group activities, and thoughtful hiring. It's important to use this power to bring more underrepresented voices to the table, and raise awareness about experiences that differ from our own.
"It's possible to talk about difficult topics without targeting someone, you just have to own up to your limits," advises Velazquez. "In response to the Black Lives Matter movement, I felt impelled to write to employees. I started by admitting that I've never been in that kind of situation, but I can still acknowledge that both sides are difficult and stressful. I invited employees to share their own experiences and concerns with me. In response, multiple people reached out and said that after reading the email they knew they could come talk to me. We are all impacted differently by current events, and it was important for me to build a safe space for employees to come to me."
5. Act as an Ally
As seen in Namely's Diversity Report, data reveals a pattern of managers hiring employees in their likeness, a phenomenon commonly referred to as the "similar-to-me bias." It's natural to trust people who are like you, as you automatically connect with their experience, but even if it's unintentional, we have to be conscious and proactive about embracing different voices. We may not always understand the experience of others, but we should act as allies to support them.
"Unless you do something, nothing is going to change," says Velazquez. "Not everyone is ready to have these authentic conversations, and it's harder for certain people to start them. To act as an ally we have a responsibility to speak up for people who can't and also know when to shut up and listen. Emotional intelligence is critical for success."
Velazquez notes several key practices we can adopt to become more effective allies:
Be humble
Replace judgement with wonder
Support and coach
Make space for diverse voices at the decision table
Be inquisitive and always ask questions
Empowering employees to bring their whole selves to work lays the foundation for better discussions around diversity and inclusion. When your leadership team is willing to be transparent, open minded, and even vulnerable at times, you'll see employees at all levels follow suit. As HR professionals, you have the power to bring employees out of their comfort zone and encourage meaningful conversations around the parts of ourselves that we tend to bury during work hours.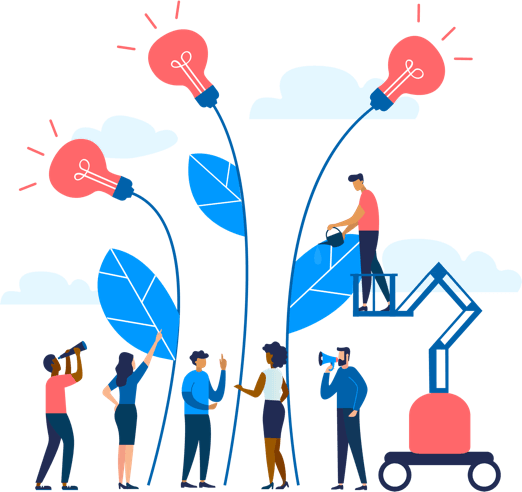 See how Namely's flexible solution will help you streamline your HR processes by having your people, payroll, and benefits info all in on place.
Get a demo
Subscribe
Get the latest news from Namely about HR, payroll, and benefits.
Get the latest news from Namely about HR, Payroll, and Benefits.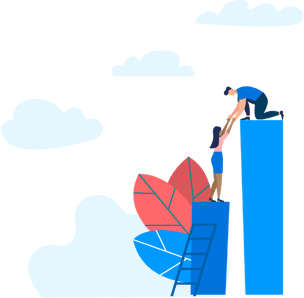 X
Get the latest news from Namely about HR, Payroll, and Benefits.