HR
Meet Namely: Stephen Chapman

Stephen Chapman is one of Namely's newest account executives. But while he's a seasoned deal closer now, Stephen wasn't always sold on a career in sales. Stephen originally thought he wanted to be an actuarial scientist before an internship helped him realize the field wasn't for him. When a sales position opened up that let him fulfill his dream of living in New York, Stephen jumped at the opportunity and hasn't looked back.
We chatted with Stephen about his role and how he found a passion for sales.
How did you end up in your role at Namely?
I grew up in North Carolina and went to school at Appalachian State University, where I studied actuarial science, which is a finance and math degree that studies trends in data. It's actually the exact opposite of sales. My junior year of college, I got an actuarial science internship in New York. I loved being in New York City, but I hated being an actuary. I applied for as many jobs as I could find and I was able to get an analyst job at a startup in Long Island. I lived in Brooklyn and would commute out to Long Island every day.
I had a friend at Namely who was an SDR at the time and they recommended I join the team. Sales runs in my family—my dad started a sales institute at UNC-Greensboro and my brother works in sales at Google. I always knew I had an interest in sales, so I thought I'd give it a try. I got the job and have been here ever since.
What's your favorite thing about your role?
It's really interesting talking to so many different people across different industries and learning all their outlooks on the HR space.
What does your average work week look like?
When I was an SDR team lead, my workweek was split between the day-to-day managerial tasks for the inbound team, as well as making calls, sending emails, and feeding opportunities to the account executives. I was recently promoted to an account executive, so I'm excited to see what my new role brings.
Is there something that would surprise people about your job?
As a team lead, there's a lot of workflows and technology that we use behind the scenes that not everyone knows about or gets to see. Keeping that all in line is interesting and a bit tough.
If you weren't in this role, what would you be doing?
I would be an astronaut. I have a weird obsession with space. I recently read Neil deGrasse Tyson's book, "Astrophysics for People in a Hurry," and it got me really interested in the idea of space. One of my favorite movies is Interstellar, so I think being an astronaut would be pretty cool.
What's your favorite thing about working at Namely?
Definitely the culture. Namely does a good job making the workplace a joy to come to every day. People are free to do their own thing and there's an underlying sense of trust.
What's your favorite thing about working on the Sales Development team?
Everyone's just great. Everyone has a positive attitude and is so smart. It's great to come and work alongside such talented people. I learn from them every day and I've made some great friends along the way.
What's your favorite office snack?
Tough question. I try not to eat a lot of snacks. But, I have a sweet tooth, so right now the peanut M&Ms are my favorite.
What's something your coworkers don't know about you?
I have never watched Game of Thrones.
Do you have any advice for someone who wants to do your job?
Life in sales is a grind. It's a lot of work. You have to have a hunter mentality. Learn how to balance and manage your time. That's the ultimate key to success.
Namely's women employee resource group, WomenIN, has a speaker series called "SpeakHer Mind." Word on the street is that the name was your idea. How did you come up with 'SpeakHer Mind?'
I wish I had an amazing story of how I came up with this, but it's pretty anticlimactic. I was sitting with my coworker Carly brainstorming names and it just came to me. "SpeakHer Mind," boom! Should I go into a career creating brand names? Maybe something to keep in mind for the future!
What role do you think men can play in creating a more equal workplace?
Men can create a more equal workplace for everyone by being better advocates for women, making sure there is a 1:1 male:female ratio on teams, ensuring women are part of the conversation, and by making sure that everyone's voice can be heard. Sometimes I think this means taking a backseat and allowing others to voice their opinions and ideas. I think you have to be proactive about this, not reactive.
Why are you passionate about Namely's WomenIn group?
Women have always played an important role in my life, there are so many women that have helped to get me to where I am today. When I came to Namely I forged some great bonds with a lot of amazing women here, so I felt compelled to join WomenIN and do my part to help further their initiatives and vision.
What do you like to do outside of work?
I'm pretty active. I played soccer in college, so I try to play that as often as I can. I also like to go to the park, play basketball, and just be outside. When I want to chill, I usually go to the movies.
Who has inspired you to get to this point in your career?
Definitely my two older brothers. They have always driven me to be the best version of myself and taught me to never settle. I really look up to them as role models.
---
At Namely, our coworkers are one of the top reasons we love what we do. The Meet Namely series spotlights real Namely employees across the company. Read on to learn how our employees are helping us build better workplaces.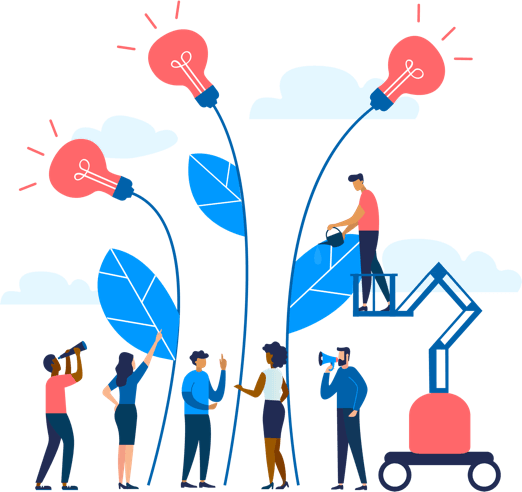 See how Namely's flexible solution will help you streamline your HR processes by having your people, payroll, and benefits info all in on place.
Get a demo
Subscribe
Get the latest news from Namely about HR, payroll, and benefits.
Get the latest news from Namely about HR, Payroll, and Benefits.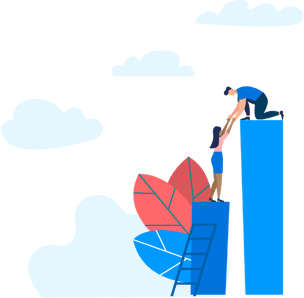 X
Get the latest news from Namely about HR, Payroll, and Benefits.