HR
4 Legal Trends That Will Shape HR in 2016
For HR professionals, predicting what new regulations are coming around the bend is no small task—especially this year. New FLSA overtime regulations loom large over employers. Paid leave laws are on the table at the state and local level. And of course, the future of the Affordable Care Act—the Obama administration's most polarizing achievement—hangs in the balance.
In lieu of investing in a crystal ball, Namely attended this year's SHRM Employment Law and Legislative Conference in Washington D.C. The event gave HR professionals a preview of workplace legislation on the horizon and guidelines on how to prepare. Heavy-hitters attending the event included former attorney general Eric Holder, sitting EEOC chair Jenny Yang, and presidential historian Doris Kearns Goodwin.
One thing was certain: The conference helped keep HR ahead of the curve. Below are some key takeaways from the event.
Start preparing for the DOL's new overtime rules now.
From the onset of the conference, it was clear that the DOL's new overtime rules weighed heavily on attendees' minds. It was no surprise to see that Tammy McCutchen's session on the new rules was packed to the rafters. Who better than McCutchen, a former DOL administrator and the primary author of the last major set of changes to overtime in 2004, to discuss what's coming and how to prepare?
The new rules, proposed last year, would mandate that workers earning up to $50,440 annually (or $970 a week) be made eligible for overtime pay even if they classify as a professional or manager under the Fair Labor Standards Act. The proposal also includes a mechanism that adjusts this rate annually to keep pace with inflation.

McCutchen forecasted two possible dates for the rules' final release—July 7 and September 2. In either case, they would likely take effect 60 days post release. McCutchen noted that two months notice, in most cases, is not nearly enough time to analyze and adjust your workforce's compensation and hours accordingly. The bottom line? Waiting to take action until after the rules' release is risky.
Rather than sit on one's hands, McCutchen recommended that employers take a number of steps to prepare:

Identify employees who may need to be reclassified (start with workers earning less than $60,000).
Develop a compensation plan for reclassified employees. Will reclassified employees stay salaried or be made hourly? Calculate the budgetary impact.
Review and update internal wage policies—particularly those involving timekeeping, lunch breaks, and business travel.
Communicate changes. Expect pushback from newly nonexempt employees.
Train employees and managers on overtime policies.
The good news? If managers have pushed back on reclassifying certain employees, you can leverage the new rules to reopen those conversations. The bad news? Hours after the session, the DOL submitted the new rules to Office of Management and Budget for review—meaning an early July release date became all the more likely.

Paid leave and ban the box are making inroads with or without Congress.
Jonathan Segal, a partner at Duane Morris, LLP and a SHRM conference mainstay, helped kick off the first day of the conference with a state and municipal compliance forecast. Segal outlined a list of over twenty topics to keep tabs on, including paid leave, equal pay, 'ban the box,' and wage theft laws.
On paid leave, a topic HR News has followed closely this year, Segal predicted that cities—not states or the federal government—would take point. He noted that Republicans control a significant number of state legislatures—69 chambers in all—and that the party has been largely unmoved by activism around the issue. The dynamic could change very quickly come November, so Segal suggested that employers take an anticipatory approach. Adopting a paid time off policy that includes sick days and broad range of needs, including time for religious observances, is best practice and could put you ahead of the curve.
'Ban the box' rules and their surging prevalence nationwide also featured prominently in the session. Segal noted that cities and states have generally fallen into one of two camps—those banning inquiry into criminal history until after the first interview, and those banning it until after a conditional employment offer is extended. Philadelphia recently took the latter approach, one that Segal argued posed serious drawbacks to employers. Echoing an opinion piece he wrote in the Philadelphia business review, he asked whether employers should be expected to waste time and resources on a candidate that would be clearly disqualified—like someone applying for a controller position that has a past embezzlement conviction. Ban the-box, when intelligently implemented, replaces blanket exclusion with a thoughtful, individualized look at nature of the criminal offense and the job sought.
And if you already have a recruiting policy that bans candidates with a criminal history? "Blow them up," Segal advised.
He closed by quoting an obscure Texas law which doubles as an allegory of Washington's state of gridlock. "When two trains meet each other at a railroad crossing, each shall come to a full stop, and neither shall proceed until the other has gone." If those trains ever get back on track, we may have some substantive federal developments to discuss yet.
Work authorization changes could be on the horizon.
The humble Form I-9 can cause major compliance headaches—and later this year, it could get a makeover from US Citizen and Immigration Services (USCIS). John Fay, general counsel at LawLogix, spoke at length about the complexities surrounding the work authorization form and E-Verify's growing popularity.
Last November, the USCIS proposed new changes to the Form I-9. The changes, if enacted, would effectively create a "smart form" that would check fields for errors, include drop-down lists and calendars. While the form effectively looks like an electronic I-9, it is not. Fay was quick to note that employers still need to print and sign the document by hand. He predicted that the final version of the form would come later this year.
E-Verify, a supplementary online service that cross references an employee's Form I-9 with government records, has taken off since its 1997 introduction. Its use is already mandatory for federal contractors, but states and cities are increasingly making it a requirement as well. Jay listed Alabama, Arizona, Georgia, Mississippi, North Carolina, South Carolina, and Utah as states mandating it for all employers. As recently as last month, Pennsylvania was discussing mandatory E-Verify adoption.
Notably, California has gone a different route entirely. In that state, it is unlawful run an E-Verify check on an existing employee or job applicant that has not yet accepted an offer of employment. Fines can reach up to $10,000 per instance.
Thinking of adopting E-Verify? The service is free—but before enrolling, read the fine print and know your rights. Fay emphasized that the data submitted through the service is monitored and, if trends are spotted, that can put you at risk for an audit. For example, if most of your permanent resident employees are submitting greencards with their Form I-9, it could raise suspicions that you're explicitly asking them to. And to the Office of Special Counsel (OSC), that's a big no-no.
The EEOC has sexual orientation discrimination and job screening in its sights.
EEOC Chair Jenny Yang was a late addition to the conference—but her lunchtime address to SHRM members was one of its most hotly anticipated talks. Her presence was especially timely given that SHRM was scheduled to testify at a hearing on the commission's proposed EEO-1 changes the very next day. The organization does not support the proposal in its current form.
Employers and the commission have not always seen eye to eye, so one could be forgiven for thinking that the chair was walking into a figurative lion's den. From the start, however, Yang took a conciliatory tone and lauded SHRM—an organization that predates the EEOC by nearly 20 years—as an invaluable partner and an equal. The group would always have a seat at the table in the rulemaking process, she noted.
Yang listed a number of subjects that the commission and its 2,200 employees would focus on in 2016, including sexual orientation discrimination, equal pay, social media privacy, and the emerging "gig" economy. The chair placed particular emphasis on recruiting technology. Yang argued that the rise of "big data," while sometimes effective in identifying and rectifying unconscious bias, could end up excluding certain protected classes. Programs that screen a candidate's web presence could disadvantage seniors or economically disadvantaged minorities with limited internet access. Additionally, "flight risk scores" that predict a candidate's likelihood of turning over based on job history, could discriminate against new mothers or those with disabilities who may have had to leave the workforce for legitimate reasons.
The EEOC Chair concluded by remarking that striving toward equal opportunity in the workplace was not "just a compliance checkbox," but rather a means of boosting productivity, strengthening an organization, and leveling the playing field for all workers. The sometimes adversaries were in clear agreement—and applause rocked the ballroom.
---
After the sessions and keynotes concluded, one thing was abundantly clear. In spite of their divisiveness, politics and the workplace are inextricably linked. Regulations, legislation, and court rulings have a tangible impact on HR. While trying to stay ahead of those changes may at times seem like losing game, the conference made it clear that there are trends we can track.
Presidencies are often referred to as "eras." As we see out the twilight of President Obama's, one has to wonder—what will the next era entail for HR?
We will leave that question for next year's conference.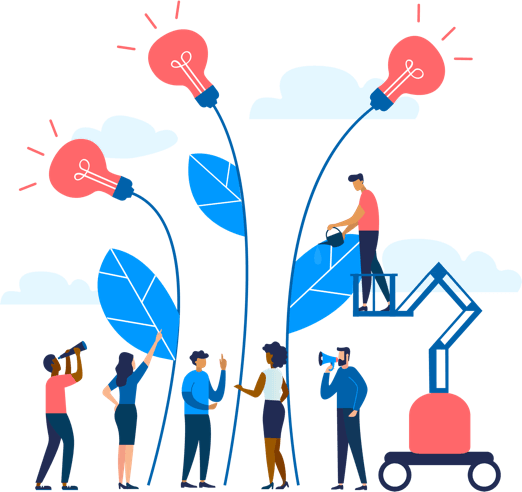 See how Namely's flexible solution will help you streamline your HR processes by having your people, payroll, and benefits info all in on place.
Get a demo
Subscribe
Get the latest news from Namely about HR, payroll, and benefits.
Get the latest news from Namely about HR, Payroll, and Benefits.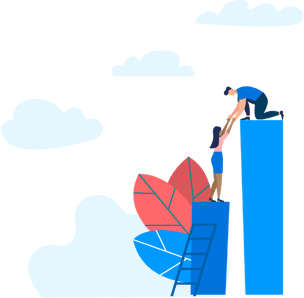 X
Get the latest news from Namely about HR, Payroll, and Benefits.